I recently received a small rectangular envelope sized "express priority" postcard in the mail regarding "vehicle protection."
Vehicle Protection Scam Mail
IMMEDIATE RESPONSE TO THIS NOTICE REQUESTED.
Our records indicate that you have not contacted use to have your vehicle protection activated.
This notice is to inform you that your 2005 Honda Accord is in need of vehicle protection in order to ensure its continued good running condition.
Please call us today at 1-800-295-2401 or 1-888-805-4915 (Espanol).
By neglecting to activate your protection program you will be responsible for paying all repairs out of pocket.
Suggested repair facilities: "Any Honda Dealership" or "Any ASE Certified Mechanic."
Not affiliated with Dealer or Manufacturer. (Small print)
Hours of operation: Monday-Friday 9AM-9PM EST, Saturdays 11AM-3PM EST.
2973 Harbour Blvd Ste 240, Costa Mesa, CA 92626 | Claims Administered by INTEGRITY
I should also note that this postcard had a picture/graphic of my exact make/model of vehicle on it – and it looked somewhat legitimate.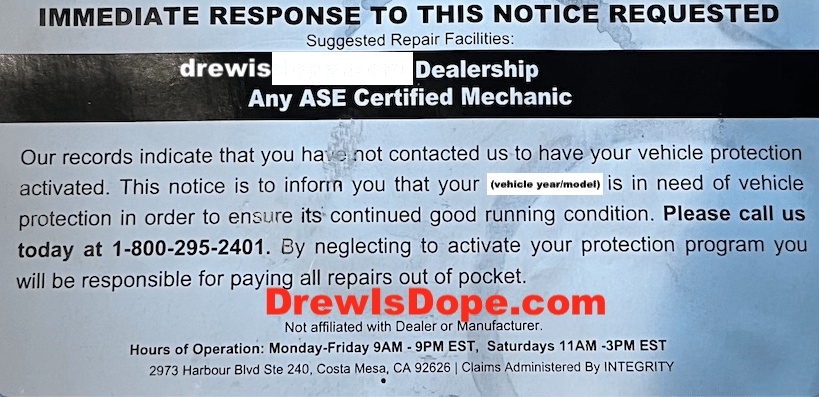 Additionally, I'd been assigned a specific "record ID": G314203287 (one letter and 9 numbers).
Vehicle protection activation notice (Initial reaction)

Since I'd recently bought an older used vehicle, I'd assumed this was a standard notification from either the vehicle manufacturer and/or dealership – and possibly (though not necessarily) a scam.
I even made a note to myself to respond to the message within ~7 days of receiving it.
Why respond in a timely matter? It had a "notification date" of 5-25-2022 and an "expiration date" of 6-13-2022 – meaning that if I didn't respond by June 13 the coverage might be unavailable.
However, I didn't blindly call the number listed – instead I Googled it to determine whether it was legitimate.
Note: I had never heard of "vehicle protection scams" prior to this – but I guess scammers are everywhere these days.
Searching for phone numbers & specific keywords
My initial Google search was specifically for the number listed on the postcard (800-295-2401).
The results led me to believe that it was likely a scam – as there was no official webpage associated with this number.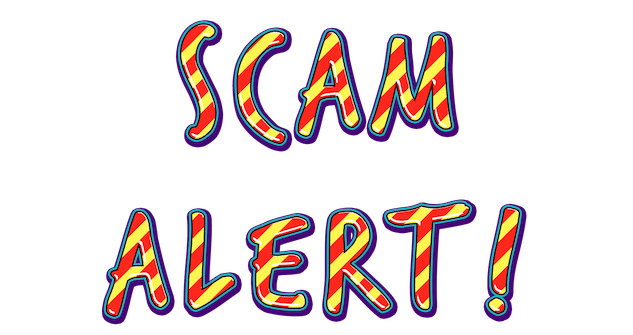 Search terms
800-295-2401: Top result is a thread discussing the scam.
888-805-4915: Second result: "Sheriff warns of phone scam."
"Our records indicate that you have not contacted us to have your vehicle protection activated": BBB (Better Business Bureau) is advising consumers to use caution when doing business with US Automotive Protection Services. Business has an "F" rating and is not BBB accredited. (That's because it's not a business – it's a scam.)
"Claims administered by Integrity": The mail indicates that claims will be administered by a seemingly legitimate company called "INTEGRITY." The company "Integrity" actually has an "A+" rating by the BBB – and it matches up with the address on my card – so perhaps this company is legit?
"2973 Harbour Blvd Ste 240": Home to "Integrity Admin Group" which offers "Vehicle Protection Plus" [allegedly] a "cost-effective reimbursement plan."
I visited the Integrity Admin Group website and it described the following:
How it works: "Integrity Vehicle Protection Plus Plan is a reimbursement Program providing you 4 years of reimbursed auto vehicle repair cost coverage, covering 40% of any qualifying auto repair costs. In addition to general auto repair costs, the plan also reimburses you for any insurance deductibles involved. Its usable at all service centers and dealerships, providing you with the peace of mind you deserve."
Above is allegedly how the Integrity Admin Group works for vehicle coverage.
They apparently offer 3 plans:
Integra Guard

: Offers 4 plans (bronze, silver, gold, platinum) depending on what you want in coverage.

Integrity Choice

: Standard, comprehensive, optional.

Vehicle protection plus

: Cost effective reimbursement program including roadside assistance.
Note: This company also apparently offers Home Coverage (Home Choice) for things like furnaces, washers, ACs, and water heaters.
The phone number of Integrity Admin Group is different than the number associated with the mail I'd received.
It's possible that a marketing company/agency gets commissions for referrals to Integrity such that when they refer you to Integrity the salesperson earns a % of your purchase.
It's equally possible that it's a scam company capitalizing off of a real company (Integrity Admin Group) – or that the scammers and this company are somehow in cahoots.
I found a Yelp review for Integrity Admin Group at the address on my postcard and it gave the company a "1/5" (but wanted to go lower 0 or negative).
Apparently someone purchased a plan from "Vehicle Group Inc." or "Auto Protection Club" and needed the coverage but they didn't honor it. The reviewer described the company as a "sham."
Reactions to the vehicle protection scam
Reactions to the "vehicle protection" scam. Below are reactions to this specific scam that were posted publicly on Better Business Bureau (BBB); WhoCallsMe; and Reddit.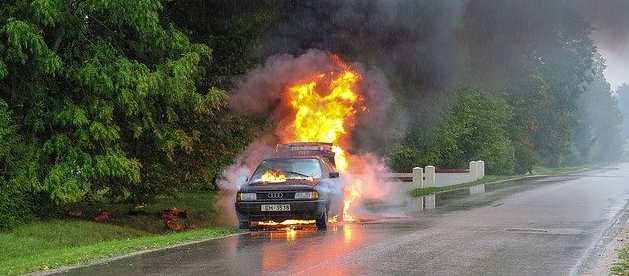 BBB (Reactions)
Reaction #1: Received a scam from a fake company through USPS. The scam came through the U.S. mail. Why is this allowed? Shut these factories down.
Reaction #2: Received a deceptive letter from this company – it looks like a government notice but it's actually an ad.
Reaction #3: They keep sending letters to my husband who is deceased. Even though I told 2 different salesmen twice today – they kept talking and would not listen to me.
Reaction #4: I purchased a policy with this company thinking it would be useful with my new car. Each time I needed it (recently needed a new battery) – they refused to pay. They continue to disrespect and harass me.
Reaction #5: Scam. I received an urgent letter from U.S. Automotive Protection Services about my car warranty about to expire. I gave them a call to set up a vehicle service contract with them and paid $100 upfront. A couple days later I looked into loan from my bank to find out that my other warranty is still active. I looked into this company more and saw that I was scammed. I tried to cancel the warranty but the rep told me to mail a fee to them to their address – so I paid the fee through "paylink" only to find that the address is fake. I emailed them and never received a replay. A month later I received another fee from "paylink."
WhoCallsMe (Reactions)
Anecdote #1: Caller tried to sell me extended warranty for my 2018 Jeep Renegade I purchased 1 month ago. I purchased 3-year warranty with car and told her that but she kept trying to sell me a warranty. Scam.
Anecdote #2: This company is using fear of mechanical failure and devaluation of property to prey upon people and that is fraudulent! It's a rip off and the company should be illegal!
Anecdote #3: Keep getting these motor vehicle service notices in the mail with cars we've looked at but never bought. This happened once before.
Anecdote #4: Scammer. Fake car insurance.
Anecdote #5: Car warranty BS. Scam suspicion.
Anecdote #6: Fake, scam, extended warranty.
Reddit reactions
There are a variety of posts and reactions on Reddit regarding this specific scam. Some individuals on r/ScamNumbers actually troll these individuals either for entertainment or revenge. Others simply warn to not fall for this scam.
Reaction #1: They're very active scammers. Please call and save more potential victims. If they fooled my brother, I know they've already fooled countless victims.
Reaction #2: Called them and there was 1 that was getting really pissed off at me.
Reaction #3: They are trying to get you to buy an extended warranty. You will get many more letters and phone calls about your car warranty. It's pretty much a running joke in the U.S.
Reaction #4: Last time they called me, they refused to sell me warranty for my imaginary $200K Lamborghini. Oh well their loss.
Reaction #5: I know someone who fell for it. Bought what the company was offering as a low deductible warranty that would cover engine, transmission, etc. When the engine blew in their car, the warranty company said they wouldn't cover it due to unknown service history of the vehicle.
Reaction #6: Confirmed scam. They are trying to sell you an extended warranty. It's nothing official. Trash it.
Reaction #7: Anything that uses words that require to "take action immediately" usually means it's a scam.
Reaction #8: These extended warranties are scams. They offer real insurance but all the fine print says they don't cover preexisting issues. Guess what? According to them every issue is caused by a preexisting condition on your used car. They will deny every claim you make.
Reaction #9: As a car mechanic that routinely did up to $5000 jobs – the extended warranty companies never paid out. We could rarely even contact them past an initial contact. They avoid all of your calls. The car will sit in the lot indefinitely while they "send an inspector out" while ignoring all calls thereafter.
Reaction #10: I actually called this number and the guy said "Okay for everything it's $3,978. What is your credit card number?" Just like that – I said to him that I needed to investigate and get back to him. He said I would only get the special price if I paid now.
Note: Many people have reported receiving these cards even without owning a vehicle.
Variations of the vehicle protection scam
Like the coronavirus, U.S. Auto Protection a.k.a. Motor Vehicle Services a.k.a. vehicle protection scam continues to mutate/evolve in its format/presentation.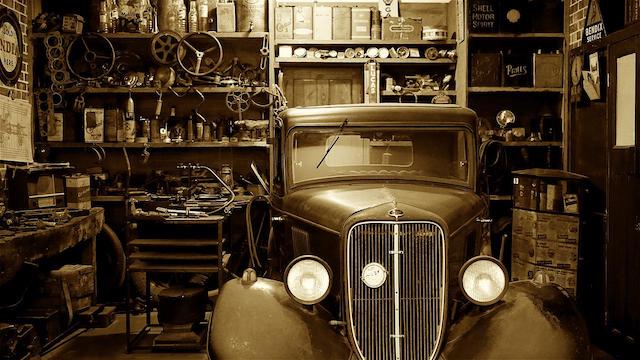 I found a post on Reddit that had the exact same phone number as mine – albeit with some different wording (and this guy's notice was received ~1 month before mine).
The presentation was very similar but not identical. His is "Variation #1" listed below.
Variation #1 (2022)
Side 1 (Mail)
Motor Vehicle Services (large specialty font)
Vehicle year, Vehicle make, Vehicle Model/Trim
Expiration date, Notice date, County, Processing Fees
Record ID: P857444687 & Registration PIN: 0423
Factory Warranty Replacement Notice
Call 1-800-295-2401 for uninterrupted protection.
REGISTRATION IS REQUIRED FOR CONTINUED PROTECTION.
APPROVED REPAIR FACILITIES: Brewer Automotive | Any ASE Certified Facility.
"Presorted first-class mail"
Hours of operation: Monday-Friday 9AM-9PM EST, Saturdays 11AM-3PM EST
Side 2 (Mail)
"Our records indicate that you have not contacted us to have the vehicle service protection for your vehicle updated. Please call 1-800-295-2401 to speak with your dedicated service representative.
Failure to respond by 4/23/2022, will recategorize your vehicle in our system with a new status of: High Risk potential "Pre-Existing" conditions with mechanical or electrical issues on vehicle.
Neglecting to update your protection program will result in 100% out of pocket repair costs."
Variation #2 (2018)
Dear (Name),
"Our records indicate that you have not contacted us to have your vehicle protection updated. This notice is to inform you that your 2018 Mazda CX-5 is in need of a vehicle protection update in order to ensure its optimal operation. Please call us today at 1-833-201-1643. By neglecting to update your protection program you will be responsible for paying all repairs out of pocket."
Hours (M-F) 8:00-8:00 CST, Sat 8:00-4:00 CST. **Immediate Response Requested**
TOLL FREE #: 1-833-201-1643
Variation #3 (2014)
Motor Vehicle Division
Vehicle Document/Alert Notice
Personal & Confidential
IMMEDIATE RESPONSE TO THIS NOTICE REQUIRED.
Vehicle Code, Customer Service #: 1-855-739-3773 Make: Toyota, Honda, Nissan
Program Term Deadline: 3/29/2014
Call to verify the above information.
"Attention: Our records indicate that you have not contacted us to have your vehicle contract updated. Please call: 1-855-739-3773 today.
You are receiving the notice because your factory warranty will expire or may have already expired based on the mileage and age of your vehicle.
By neglecting to replace your coverage you will be at risk of being financially liable for any and all repairs after your factory warranty expires.
However, you still have time left to activate your service contract on your vehicle before it's too late. No vehicle inspection will be required. No other notices will be sent for this offer.
This will be our only attempt to contact you about your expiring factory warranty.
Your file on this vehicle will be deleted and you may no longer be eligible for this offer regarding service coverage after 3/29/2014."
How does this vehicle protection scam work? (Hypothetical steps)

I'm not exactly sure how the scammers get personal details and/or know when someone buys a vehicle (such as to send the spam in a timely manner to seem convincing) – but below is how I think it works.
Someone buys a vehicle (new or used): This information becomes visible in public records (or non-public but accessible for a fee records).
Scammers track new vehicle registration: Name (first/last), Address, and Vehicle (make/model) – and instantly print out a prepaid postcard to make it look like the buyer needs advanced vehicle protection.
Scammers send out express/first-class postcard: It looks relatively legitimate – after all, how would scammers know that quickly that you just bought a vehicle? Why would they be using first-class mail? (My notice was received within ~1 month of buying a used vehicle.)
Some people assume its legitimate: For this reason, people probably assume it's the official vehicle manufacturer and/or dealership sending the notification as an "offer."
Urgent reply recommended: The card intentionally has a notification date and expiration date (giving people 1-2 weeks to respond).
Panic/FOMO: The expiration date likely triggers a "panic" response wherein people think they should react quickly or they won't have an opportunity to purchase this advanced vehicle protection.
Call the number: As a result, some people likely call the number without even bothering to look up (i.e. Google) whether it's legitimate.
Some purchase the "coverage": And a subset of those individuals end up purchasing fake coverage offered via the card. (The scammers also emphasize that the first offer is the lowest price – such that if someone hangs up and calls back in the future the price will increase!)
Losing the "good deal" on the scam: It's also possible that someone who calls after the "expiration date" might be asked for additional fees due to late replying or something.
Note: It's also possible that the scammers somehow have access to changes in car insurance policy (e.g. adding policy for new vehicle) or have insiders in position to send them information (I'm guessing this is unlikely).
Alternative names for this "vehicle protection" scam
It seems as though scammers continue cycling through various permutations of the terms: auto, automotive, vehicle, car, protection, services, notification, extended, department, division, warranty, repair, etc.
Just continue jumbling/recycling iterations/synonyms of these phrases and you've got the latest iteration of this particular scam.
Automotive Protection Services scam
Motor Vehicle Services scam
Vehicle Protection scam
Advanced Vehicle Protection scam
Extended Warranty scam
Motor Vehicle Service Notification scam
Vehicle Notification Department scam
Car Warranty Notification scam
Motor Vehicle Division scam
Characteristics of the spam mail
Mail formats: Postcard, Letter (full page), Letter (half page)
Mail colors: White, beige, green, yellow, orange, pink
Font color: Usually black (could be any color)
Mail type: Usually "presorted first class" mail
How the vehicle protection scam continues to evolve…
Phone numbers: The scammers continue to buy a variety of new phone numbers. Once one number has been deemed "scam" by enough people – it attracts attention on the internet, so they simply switch to a different number.
Phone number changes: Phone numbers associated with this scam may change rapidly. The number associated with the spam I was sent might be much different than the one you're sent. Most are toll-free "1-800" or "1-888" numbers though – but they really could be anything.
Altered format & layout: Scammers behind this scam continuously tweak the fonts (size/colors), formatting (spacing, tables, etc.), layout, etc. perhaps to confuse people and make the current scam seem more legitimate or different than the older variants.
Altered wording: The exact phrasing/wording of the scam continues to evolve over time.
Fake companies: My notice had the company "INTEGRITY" referenced as the claims processor. They might make up a convincing name or steal one from an existing insurance company.
Adding legit companies: Some may add legitimate company names, logos, or graphics to the notification such as GEICO, State Farm, AllState, Farmers, etc. to make it seem more legitimate. (I haven't seen this yet, but don't rule it out).
Different scammers (?): There may be multiple groups of scammers running the exact same scam. This could explain why some individuals continue getting phone calls, notifications, etc.
How long has this scam been in existence?
Variations of this scam have likely been in existence for at least a decade.
The earliest reference to this scam that I was able to find is from the book "Lemon-Aid" New & Used Cars & Trucks by Phil Edmonston.
This book references a "Motor Vehicle Division" scam on a postcard from 2014.
However, if I had to guess, I'd think that the scam may have started sometime between 2000-2010 – but it's possible that it's been ongoing since the 1980s/1990s or earlier.
Integrity Admin Group vehicle scam?
It's possible that the Integrity Admin Group is not a scam by legal definition, but they clearly have exhibited scam-like behavior (at least in the opinions of nearly all reviewers).
Somehow the company Integrity Admin Group somehow has an "A+" rating by the BBB (Better Business Bureau) but this might be fabricated (assuming it's possible to manipulate BBB ratings).
My guess is that this company may have ultra-specific legal contracts drawn up (lawyers involved) such that they get people to buy coverage knowing people won't read the full terms.
Then due to the fine-print terms-of-service in the contract – the company never actually honors the coverage (i.e. pay out claims) like the customer thinks because the fine print allows them to refuse coverage in nearly every circumstance (using a variety of official legal excuses).
So in my opinion it's a total fraudulent scam, but perhaps by legal definition it's somehow not.
What's going on with Integrity Admin Group?
There are a few possibilities regarding the Integrity Admin Group located at 2973 Harbour Blvd Ste 240, Costa Mesa, CA 92626.
Either: (A) Integrity Admin Group offers legitimate coverage or (B) they don't (such that the entire company is phony).
Either: (A) Integrity Admin Group hires a third-party or pays commission to get referrals – or (B) this is their direct spam mail.
Perhaps someone needs to file a class-action lawsuit against them to recoup some of the funds they've stolen from customers via a complex series of scams.
Perhaps Integrity Admin Group hires a separate entity to do their marketing such that if "scammers" are caught the scammers won't be directly linked/affiliated with their company.
Why did I get this car warranty spam in the mail?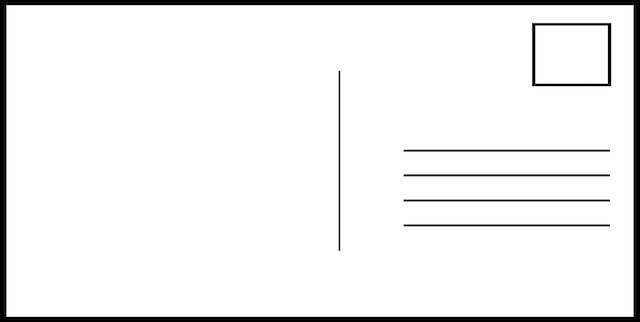 Likely because some individuals gained access to information (attained either via public domain or private data sale) about my recent purchase of an older used vehicle.
I had to register the newly-purchased vehicle online with my state – and pay associated fees for registration and license plates, etc.
The scammers or marketers knew this and immediately sent out the prepaid first-class/express mail postcard with my name, address, make/model of vehicle.
They emphasized that an "immediate response is requested" so that I don't lose access to my vehicle protection (implying that I already had this protection and would somehow lose it if I didn't respond in a timely manner).
My initial impression from reading the letter was that the coverage was somehow free via the vehicle manufacturer and/or dealer – such that I just needed to call and activate (without actually paying anything).
Obviously if I was given free vehicle protection and all I had to do was call and activate – I'd take it. But usually when something sounds too good to be true… it is in fact just that.
So I did some Googling and found that variations of this scam have been in existence for a long time.
However, the scammers continue to evolve and get craftier such that they're designing new formats for postcards such that they're a bit more generic (e.g. "Motor Vehicle Services" is no longer added because people Google those keywords and scam pops up as a top result).
Is an extended car warranty actually a scam though?
Not necessarily. There are "new car warranties" that a person gets when they purchase a new vehicle (typically ~3 years in duration) and there are "extended warranties" that vary in duration.
Car warranties: Contracts that protect against defects to your vehicle's parts and mechanical components. If a specific part breaks, the warranty provider pays to fix it. Most people can buy warranties through a dealership or third party.
Car insurance: Covers property damage or injuries you cause in an accident – as well as damage to your vehicle and your own injuries.
So if you're concerned about your car's parts failing in the future, it may [in some cases] be smart to get an extended car warranty (from a reputable company).
Obviously you'd need to do a cost-benefit analysis and weigh the likelihood of certain parts failing/needing replacement relative to the cost associated with the extended warranty to determine whether it's likely a good value.
However, the postcard you're getting in the mail might NOT be from a legitimate company – or they may be masquerading as a legitimate company (but could just be scammers).
So I'd recommend buying your own vehicle protection if you want it, but don't feel rushed or buy something via a postcard you get in the mail – as it might be a complete scam.
What should you do if you fall for this scam?
Below is what I'd do if I fell for this scam (assuming it's actually a scam).
In some cases, legitimate car warranty companies may use spammy or scam-like tactics to sell legitimate warranties.
Immediately call financial institutions/credit card company and inform them that the transactions were fraudulent and the result of a scam.
Consider getting an entirely new credit card issued and/or open a completely different bank account (if you paid via something like checking).
Do not dwell on the fact that you fell for the scam – it happens. These scammers are crafty and if you're not ultra-vigilant, it's relatively easy to take the bait.
Block all phone numbers associated with this scam in call settings, and if you continue to get spammed – consider changing your number or activating an advanced filter via phone company.
Mark all emails associated with this company as "spam" and do NOT pay anything if you get "billing" statements (obviously).
Report to authorities: Official agencies (e.g. police, government, FBI, etc.) that track scammers/spammers.
Vehicle protection activation scam

If you want to discuss this scam or share a personal story about it, consider leaving a comment below.
Have you been spammed with a letter or phone call associated with the "Motor Vehicle Services"?
Did you fall for the scam, almost fall for the scam, or did you know it was a scam?
Do you know anyone that fell for this scam?
If you or someone you know fell for this scam – what were the repercussions or consequences?
Do you have any other thoughts or commentary regarding this scam?