What is a VPN?
VPN is an acronym for "virtual private network."
Put simply, a VPN provides an encrypted server and hides your IP address from websites, companies, government agencies, and hackers.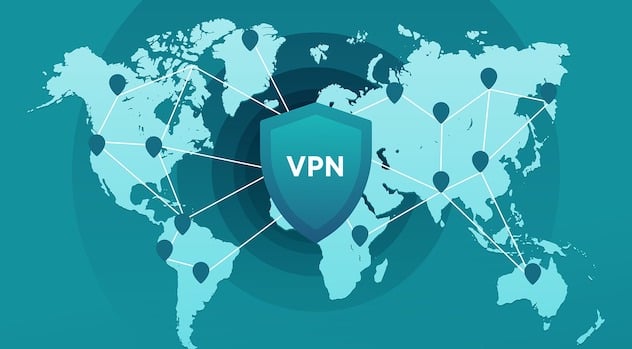 It also enables you to strategically switch between different IP addresses in various locations (e.g. other countries) to access certain: TV shows, movies, digital games, sporting events, phone applications, and shopping deals that are not available in your current location.
Best VPNs (2022)
I deliberately only included 6 VPN providers on this list because more than that is excessive and creates a "paradox of choice" scenario wherein people just waste time going down the comparison rabbit hole.
In fact, you'll probably be fine if you just consider the top 3 listed VPNs and disregard the rest.
Note: This article may contain affiliate links wherein I'll earn a commission if you buy through me. The price is the same or better than it would be regardless. In no way was any of this article influenced/incentivized by affiliate earning potential.
1. ExpressVPN
Ranked the #1 overall VPN service by CNET, ZDnet, and TechRadar.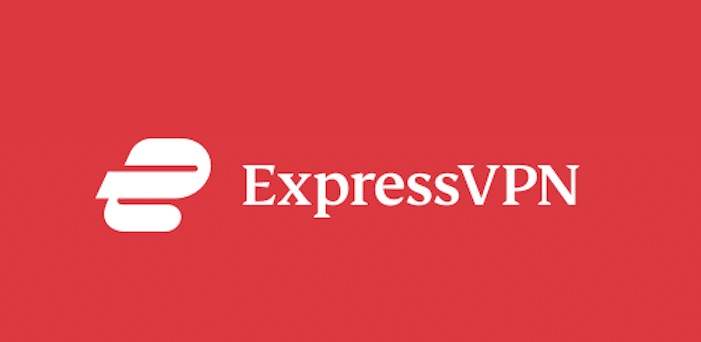 Servers: 3000+ (160 locations)
Locations: 94+ countries
Support: 24/7 live support & email
Speed: Fast (630 Mbps)
Cost: $6.67/month (1-year plan)
Trial: 30 days (MBG)
HQ: British Virgin Islands
ExpressVPN has a "zero logs policy" powered by TrustedServer technology which ExpressVPN built to ensure that there are never any logs of users' online activities.
Consumer Reports ranked Express VPN as having ideal "overall privacy" and "overall security."
ExpressVPN experienced a server seizure by Turkish government authorities wherein a data center was raided – but the raid produced zero activity logs or customer data.
In other words, ExpressVPN has been stress-tested by a government and there were no data leaks.
ExpressVPN has quality VPN setup guides with detailed information – and is considered extremely user-friendly/easy-to-use.
Speed tests indicate that ExpressVPN is consistently one of the faster VPN providers, however, its speed may have decreased slightly in recent years.
ExpressVPN offers a "kill switch" feature that prevents network data from leaking outside of its secure VPN tunnel in the event your VPN connection fails or disconnects.
ExpressVPN allows Bitcoin (BTC) as a payment method – which some consider an additional layer of privacy (although most BTC is traceable back to the original purchase); it would be ideal if ExpressVPN allowed payments with Monero.
Other payment options for ExpressVPN include: credit card; PayPal; Apple Pay; prepaid credit cards; and online transfers.
ExpressVPN offers connectivity on every device type and software/OS – so no need to worry about whether its supported by Android, Mac, iOS, Linux, et al.
ExpressVPN has also been in business since 2009 and is priced at ~$7 per month if you purchase a full 12-months in advance – which is a solid deal everything considered.
All streaming providers including: Netflix, BBC iPlayer, Amazon Prime, Hulu, etc. seem to work well with ExpressVPN.
Cons of ExpressVPN (Possibilities)
Lack of core audit: Although ExpressVPN underwent an audit of its "Lightway Protocol" in 2021 – its core product was not subject to an audit.
Not open source: ExpressVPN is not open source – which could be considered a "con" for some.
Owned by Kape Technologies: ExpressVPN was purchased by Kape Technologies (formerly Crossrider), a company which previously developed malware that was utilized by invasive adware or PUPs (potentially unwanted programs).
Pricing: Some consider the price of ExpressVPN to be "above average" or excessive relative to what you're getting in return.
Simultaneous connections: The number of simultaneous connections to ExpressVPN is capped at 5 per account.
Questionable CIO: Daniel Gericke (ExpressVPN's CIO) worked on Project Raven which was designed to help the UAE spy on enemies and he was charged with breaking U.S. hacking laws with 2 other former U.S. intelligence operatives.
2. Surfshark
Surfshark was founded in 2018 by Vytautas Kaziukonis – and consistently ranks among the top VPN providers across all reviews.
Servers: 3200+
Locations: 65 countries
Support: 24/7 live support
Speed: Fast (720-790 Mbps)
Cost: $2.49/month (2-year plan)
Trial: 30 days (MBG)
HQ: The Netherlands
Consumer Reports ranked Surfshark as having ideal "overall privacy" and "overall security."
Surfshark keeps services logs-free and doesn't collect any information besides the data required to keep your connection going – and nothing once you're done.
Surfshark has a large number of servers (more than most VPN providers) and is consistently among the fastest in terms of speed.
A favorable feature associated with Surfshark is that you're allowed to utilize an unlimited number of devices with a single account – not many VPNs allow this.
Payment options for Surfshark include: credit card; PayPal; Google Pay; cryptocurrencies (Bitcoin, Ethereum, etc.); and a few others.
Surfshark offers unlimited simultaneous connections, has a kill switch, supports nearly every popular device and OS (e.g. Android, iOS/macOS, Linux, etc.).
Surfshark has been operating on RAM-only servers since July 2020.
Surfshark VPN comes with a kill switch, a "double VPN" feature called MultiHop, and a split-tunneling feature (Whitelister).
It also offers an advertisement and malware prevention feature CleanWeb that blocks advertisements on a DNS level.
Surshark merged with competitor Nord Security in 2022, but Surfshark maintains operational independence from NordVPN.
Surfshark is among the best VPNs for streaming services (Netflix, Disney, Hulu, BBC, Amazon Prime, etc.).
Cons of Surfshark (Possibilities)
Relocated to Netherlands: Was formerly based in the British Virgin Islands – but has now relocated to the Netherlands. Some believe this could negatively impact privacy preservation of users – as Netherlands is part of the European Union (EU) – should the government/police have a warrant.
3. Mullvad
Mullvad was founded in 2009 by Fredrik Stromberg and Daniel Berntsson.
Ranked the #1 VPN provider by Wirecutter & Consumer Reports in 2021 and 2022 – and uses WireGuard and OpenVPN protocols.
(However, it should be noted that these sites shared a common reviewer, Yael Grauer, such that methods had similarities).
Servers: ~836
Locations: 38 countries
Support: Email
Speed: Fast (740-820 Mbps)
Cost: $5.50/month
Trial: 30 days (MBG)
HQ: Sweden
Mullvad arguably the best VPN in terms of anonymity – as user data collection is as minimal as it gets.
Speed tests indicate that Mullvad is consistently among the fastest VPN providers.
Mullvad allows you to pay in cash by using an account number it generates (but still allows people to use credit cards and/or PayPal if desired).
Additionally, Mullvad can be purchased with various cryptocurrencies including Monero (arguably the best privacy-preserving crypto).
Mullvad is in the process of transitioning its fleet of servers to a RAM-only diskless infrastructure to prevent user data from being stored on Mullvad's servers.
Mullvad has built-in DNS leak protection and a kill switch – both of which are enabled by default and cannot be disabled.
Mullvad offers connectivity on all devices (phones, laptops, Chromebooks, tablets, streaming sticks) and software interfaces (e.g. Android, Windows, macOS, Linux, etc.).
Mullvad does not offer "affiliate commissions" which may be why certain review sites disregard it and/or recommend other VPNs instead.
Mullvad charges a flat-rate of just 5 euros (~$5.50 USD/month) regardless of how many months you use the service. (In other words, they don't offer "deals" for buying 1-year or 2-year of service in advance).
Cons of Mullvad (Possibilities)
Server numbers: Mullvad offers a limited number of servers (~800+) relative to larger VPN providers like ExpressVPN (~3000+).
Renting servers: Mullvad fully owns 163 of 836 servers (and rents the rest). Although you can decide whether to use a Mullvad server vs. a rented server – a rented server may not fully preserve your privacy/data if raided.
Website elements: Some have complained that website elements may not load properly with Mullvad relative to other VPN providers.
Customer support: No live chat – only email support. (This could be a drawback for some if support is urgently needed).
No transparency report & warrant canary: Doesn't have plans to issue or publish one. Meaning we don't know how many subpoena requests it has received from governments and/or whether it has complied with these requests.
Swedish jurisdiction: Sweden is a member of the "14 Eyes" intelligence sharing alliance and the government is expanding its mass surveillance programs.
Regional content unblocking: Mullvad is poor at unblocking certain regional content and will not be a good option if you're primarily interested in accessing streaming services (e.g. Hulu, BBC, Disney, Paramount, etc.).
4. NordVPN
NordVPN was founded in 2012 by a group of childhood friends including Tom Okman, Eimantas Sabaliauskas, and Jonas Karklys.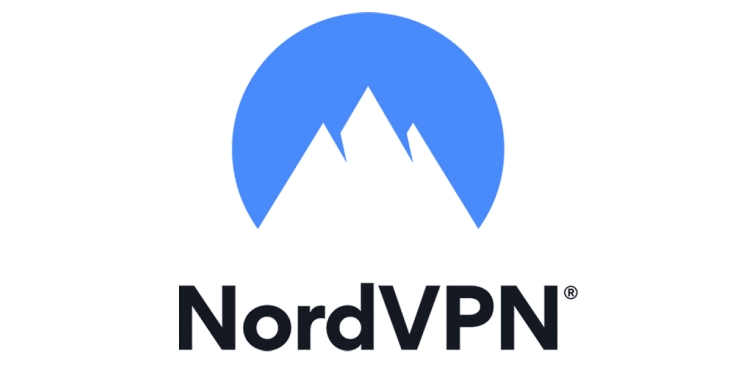 Servers: 5500+
Locations: 60 countries
Support: 24/7 live support
Speed: Fast (730-760 Mbps)
Cost: $3.29/month (2-year plan)
Trial: 30 days (MBG)
HQ: Panama
CNET considers NordVPN to have the "biggest VPN bang for your buck."
NordVPN has easy-to-follow VPN setup instructions with detailed information – and most find it to be one of the most user-friendly VPN services.
Speed tests indicate that NordVPN is among the fastest, most consistent, stable VPN providers – regardless of location.
As of June 2022, NordVPN has not received any: national security letters, gag orders, warrants from any government organization.
NordVPN firmly states that they will only comply with requests from foreign governments and agencies if the requests are delivered according to laws and regulations.
NordVPN is committed to a "zero logs policy" to ensure that users have maximum privacy and security – zero user data/activity is logged unless ordered by a court in an appropriate manner.
NordVPN offers a "kill switch" feature to prevent leakage of network data from its secure VPN tunnel in the event that someone's VPN connection fails/disconnects.
Payment methods for NordVPN include: credit card; PayPal; Google Pay; AmazonPay; prepaid card; and certain cryptocurrencies.
NordVPN allows connectivity on every type of device (phone, tablet, computer, etc.) and operating system/platform (Android, Mac/iOS, Linux, etc.).
Pricing for NordVPN is very competitive at just ~$3.29 per month if you commit to a full 2-year plan in advance.
NordVPN effectively unblocks all streaming providers including: Netflix, BBC iPlayer, Amazon Prime, Disney+, and more.
Cons of NordVPN

Government data requests: NordVPN has stated that they will comply with government and law enforcement agencies if customer information is requested in lawful manners.
Privacy questions: Consumer Reports questions the privacy of NordVPN and rates "overall privacy" as just average (rather than ideal).
Simultaneous connections: Only 6 simultaneous connections are allowed with NordVPN.
No infrastructure audit: NordVPN has been audited by cybersecurity consulting firm VerSprite, but none of the audits were of its infrastructure.
Restricted audit reports: NordVPN only allows those who've purchased its VPN service to view audit reports. If you want to view audit reports before purchasing NordVPN service – you're out of luck.
Price hikes upon renewal: Some dislike the fact that although you can lock in a relatively good deal upfront with NordVPN – prices increase when the service is renewed.
5. IVPN
IVPN was founded in 2009 by Nicholas Pestell – and the IVPN team currently has 11 people from 7 countries.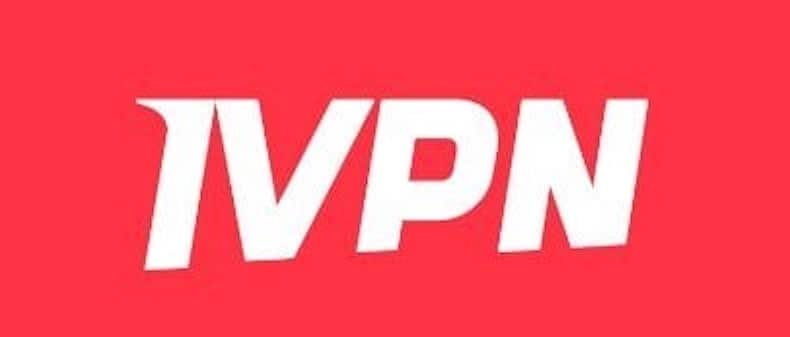 Servers: 77
Locations: 32 countries
Support: Email + part-time live support
Speed: Fast (730-810 Mbps)
Cost: $3.88/month (3-year standard plan) & $6.11/month (3-year pro plan)
Trial: None
HQ: Gibraltar
Consumer Reports and Wirecutter rank IVPN as a "Top 2" VPN provider in 2021-2022 (only behind Mullvad) – and state that it provides good overall privacy and security.
IVPN also ranks among the best VPNs for sheer transparency of business practices: VPN functionality; source code; and user data privacy (zero logging).
IVPN states that no third parties have access to user data and that all first-party and third-party software is hosted on the company's own servers – which decreases risk from potentially untrustworthy business partners.
IVPN has open source code on the client side (software that runs on your own devices) – meaning the code is posted publicly and independent security researchers can evaluate potential security flaws.
IVPN allows users to enable a "kill switch" in the form of an always-on firewall option – which should protect network data leaks if a VPN connection fails.
IVPN has a track-record of conducting publicly-accessible security audits on an annual basis – and has a vulnerability disclosure program for security researchers to document findings.
IVPN is a fast VPN provider – and most users have zero significant issues with its speed relative to other VPNs.
IVPN might be somewhat underrated in the sense that certain sites might deliberately avoid recommending or reviewing it because it has zero affiliate program (and thus no earning potential for referrals).
IVPN is sold in 2 distinct option tiers: "Standard" (lower cost) and "Pro" (higher cost).
Standard: Offers all protocols; anti-tracker; and allows 2 devices for connection.
Pro: Offers all protocols; anti-tracker; allows 7 devices for connection; port forwarding; multi-hop.
The cost of IVPN varies depending on the type of plan you need/want – $3.88 per month for standard features (most people will be fine with this) and $6.11 for pro/advanced features.
IVPN accepts a variety of payment methods including: cash; credit cards/debit cards; PayPal; Bitcoin; and Monero (the best privacy-preserving cryptocurrency) – and you don't even need an email to sign up.
IVPN works on nearly every type of device (phones, tablets, PCs/laptops) and operating system (GNU/Linux; iOS/macOS, Android, Windows, etc.).
Cons of IVPN

Cost: Fairly expensive compared to rivals with equal or better services.
Unblocking ability (streaming): A significant downside of IVPN is that it is suboptimal for streaming – with zero support for Netflix, Disney Plus, Amazon Prime Video, BBC iPlayer, etc. If your primary focus is streaming, I wouldn't recommend IVPN at this time.
Inferior to Mullvad: According to the Wirecutter, IVPN might be cheaper in some cases than Mullvad – but it's not quite as fast and has fewer total server locations. For this reason, it doesn't make much logical sense to choose IVPN (in most cases) over Mullvad.
6. Mozilla VPN
Mozilla officially launched an open-source VPN called "Mozilla VPN" in July 2020.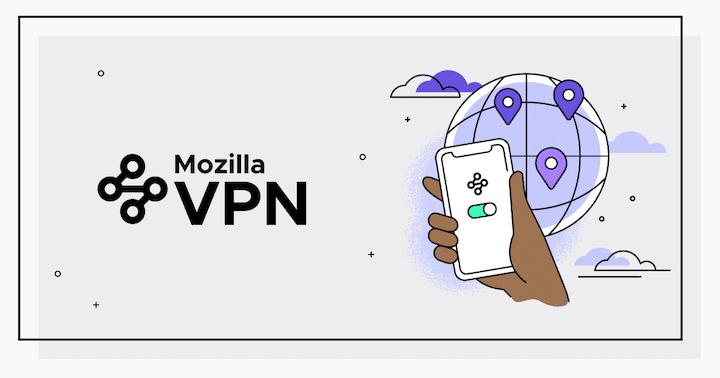 Servers: 836+
Locations: 38 countries
Support: Email
Speed: Fast (750-850 Mbps)
Cost: $4.99/month (1-year plan)
Trial: 30 days (MBG)
HQ: USA
Mozilla VPN is powered by Mullvad's network – so you're essentially getting what you'd get with Mullvad through Mozilla (and they are completely transparent about this).
For this reason, Consumer Reports ranks Mozilla VPN high in both privacy and security.
Mozilla VPN has open-source code which allows independent security researchers to evaluate it and report various security flaws.
Mozilla VPN supports "WireGuard" which is a specific VPN protocol that is praised for its high-level security and defense-in-depth tactics (layered mechanisms to protect data/information privacy).
Mozilla VPN has a "kill switch" feature that protects network data leakage in the event that the VPN connection fails/disconnects.
Although Mozilla VPN launched in 2020 – it posted a third-party security audit relatively quickly after inception and has a vulnerability disclosure program wherein security researchers can report findings without facing legal action.
Mozilla VPN has relatively fast connection speeds – that are comparable to nearly every other VPN service on this list.
Mozilla VPN limits user data sharing and is marketed in a transparent manner such that "what you see is what you get."
Because Mullvad charges ~$5.50 per month – you can actually save yourself money if you buy through Mozilla VPN for the exact same network (~$4.99 per month).
However, others claim that it's generally smarter to buy directly through Mullvad for various reasons – but purchasing through Mozilla supports the Mozilla foundation (non-profit).
Mozilla VPN should be easy to set-up and use for most people, however, it may not have advanced features that are provided by other VPN providers like ExpressVPN.
Cons of Mozilla VPN

Essentially Mullvad: Some might consider it a "con" that Mozilla VPN is essentially the same as Mullvad – as the company uses Mullvad's servers for their VPN service.
Simultaneous connections: Simultaneous connections is capped at 5 devices for Mozilla VPN – just like Mullvad.
Based in USA: Mozilla is based in the U.S.A. which may have certain legal implications such as in the event a government entity would have a warrant to gather data on specific users.
Slowed connection: Although Mozilla is considered a fast VPN – some users have complained that the speed just isn't as fast as other more well-known VPNs.
Server numbers: The total number of servers utilized by Mozilla VPN is the same as Mullvad (because they're using Mullvad to power their service). Unfortuantely, this is a relatively small number of servers (~800+) compared to larger companies (which have ~2000-3000+).
Rented servers: Mozilla VPN uses Mullvad's servers. Mullvad fully owns 163 servers (of 836 total) which means some of the rented servers may be unable to fully guarantee data privacy protection.
Outsourced to Sweden: Mozilla VPN uses Mullvad's servers – a company based in Sweden. Some dislike the fact that Mullvad is based in Sweden given the fact that Sweden is a member of the "14 Eyes" intelligence sharing alliance.
Customer support: No live chat – only email support.
How I created this list of "best VPNs" for 2022…
Included below is how I curated this list of best VPN providers for 2022.
Methods
I evaluated high-quality reviews of VPN rankings from trustworthy sources (i.e. experts) – and formed composite VPN rankings based on available data from 2021-2022.
Inclusion criteria: Reviews written by qualified individuals & with some actual methods (not just an arbitrary/random list).
Reviewer qualifications: Do the reviewers have adequate technical qualifications to assess the many possible aspects of VPN services? If yes – they were included in this ranking. If no – they were not included in this ranking.
Review depth: Many VPN reviews/rankings don't provide any sort of depth or details about how VPN rankings were formed. Certain websites arbitrarily list "best VPNs" without any actual method behind the list formation – these lists shouldn't be trusted.
I compiled the top 3 VPN providers from each review and assigned them points (3, 2, 1) based on rankings (#1 = 3 points; #2 = 2 points; #3 = 1 point) in each of the reviews.
VPNs were then reordered (my list) based on composite total point score from most points (highest ranked) to fewest points (lowest ranked).
Websites + Reviewers
CNET: Rae Hodge (senior editor), Russell Holly (editor), David Gewirtz (computer scientist).
ZDnet: David Gewirtz (computer scientist, blogger, lecturer).
Wirecutter: David Huerta (digital security trainer) & Yael Grauer (investigative tech journalist).
Consumer Reports: Yael Grauer (investigative tech journalist).
TechRadar: Mike Williams (security reviewer at Future, computer scientist, software developer).
Wirecutter (Methods)
Pre-filtered VPN providers listed in reviews from popular sources like CNET, PCMag, The Verge, Freedom of the Press Foundation, Bishop Box (security firm), Reddit, and App Store/Google Play store reviews.
Consulted various experts such as: Eva Galperin (cybersecurity); Dan Guido (Trail of Bits co-founder); Joseph Jerome (Center for Democracy & Technology); Kenneth White (open crypto audit project); Matthew Green (cryptographer); Amber Baldet (blockchain privacy expert).
Settled on 52 VPNs from 2019, added 4 additional VPNs in 2021, and assessed details about how each VPN fared.
Analysis included: privacy/terms-of-service; trial/refund policy; server network; security & technology; kill switch options; platform support; number of connections; customer service; additional features.
Consumer Reports (Methods)
Conducted an in-depth analysis of 16 well-known VPNs.
VPNs compared: Betternet; CyberGhost; ExpressVPN; Freedome; Hotspot Shield; IPVanish; IVPN; Kaspersky VPN; Mozilla VPN; Mullvad; NordVPN; Private Internet Access (PIA); Private Tunnel; ProtonVPN; Surfshark; TunnelBear.
Evaluated: security; privacy practices; VPN features; analysis of network traffic; user interfaces; publicly-available documentation.
Of the 16 VPNs analyzed, only 3 VPNs: (1) scored good in overall privacy/security AND (2) were an accurate representation of what was marketed; open source; and received a recent public audit.
ZDnet (Methods)
Selected the top 5 VPNs with a focus on: number of servers in the network; level of encryption; ability to unlock streaming services; and compatibility with phones, computers, and TVs.
Things like: number of simultaneous connections; kill switch; platform support; data logging; countries of use; servers; trial period; and additional features were also discussed.
CNET (Methods)
Hands-on testing and review process which is "designed to cut through the hype."
Examined VPNs for technical weaknesses & performance strengths – with an ongoing focus on improving VPN testing methodology.
Key components evaluated include: speed (using openVPN protocol & WireGuard); security (leadership, background, claims); privacy (protection/preservation); cost.
Factored in number of IP addresses; number of servers; number of simultaneous connections; country/jurisdiction of VPN provider; number of countries of service; technology behind the service; ease of setup; speed tests; kill-switches; cost.
Analysis also included trust & transparency (i.e. third-party audits); privacy & terms-of-service policies; trial & refund policy; security & technology; supported platforms; and customer support.
TechRadar (Methods)
Analyzed a variety of specific features associated with each VPN provider and discusses "pros" and "cons."
Features analyzed include: usability; app engineering; VPN speeds/performance; customer support; pricing; simultaneous connections; server numbers/locations/countries; trial period; streaming site compatibility; security & privacy.
Also factored in recent news associated with the company such as acquisitions/mergers and/or leadership changes (e.g. hiring a new CEO/CIO, etc.).
What were the results?
CNET rankings: (1) ExpressVPN; (2) Surfshark; (3) NordVPN.
TechRadar: (1) ExpressVPN; (2) NordVPN; (3) Surfshark.
Wirecutter: (1) Mullvad; (2) IVPN; (3) Surfshark or Mozilla VPN.
Consumer Reports: (1) Mullvad; (2) IVPN; (3) Mozilla VPN.
ZDNet: (1) Express VPN; (2) Surfshark; (3) NordVPN.
It's necessary to mention that Wirecutter did NOT rank a #3 VPN, however, authors stated that: (A) Surfshark was one of the 4 "finalists" for analysis and "not a bad choice" and (B) Mozilla VPN was essentially Mullvad (which they ranked highly). Hence the third place rankings were extrapolated by me.
It's also necessary to mention that Consumer Reports didn't actually "rank" VPN providers – they just noted that "three VPNs came out ahead" and listed them in this order: Mullvad, IVPN, and Mozilla – which I interpreted as being a rank-ordered list (which may have been erroneous).
However, I believe the list on Consumer Reports was intended to be rank ordered based on the fact that the author Yael Grauer was also a reviewer for the Wirecutter – and this is relatively similar to what Wirecutter came up with as the top VPNs.
Composite point values (unadjusted)
ExpressVPN (9 points)

Mullvad (6 points)

Surfshark (6 points)

NordVPN (4 points)

IVPN (4 points)

Mozilla VPN (2 points)
Composite point values (adjusted)
ExpressVPN (6 points)

Surfshark (4 points)

Mullvad (3 points)

NordVPN (3 points)

IVPN (2 points)

Mozilla VPN (1 point)
I adjusted for reviewer homogeneity – as CNET/ZDnet shared a common reviewer & Wirecutter/Consumer Reports shared a common reviewer.
This left me with the following respective VPN rankings:
CNET & ZDnet: (1) ExpressVPN; (2) Surfshark; (3) NordVPN.
TechRadar: (1) ExpressVPN; (2) NordVPN; (3) Surfshark.
Wirecutter & CR: (1) Mullvad; (2) IVPN; (3) Surfshark or Mozilla VPN.
Regardless of the adjustment, it doesn't change the #1 overall ranked VPN (ExpressVPN).
The adjustment did solidify the #2 ranking for Surfshark – and reduced the ranking of Mullvad to the #3 ranking – which tied NordVPN.
An argument could be made that Mullvad is a better choice for the #3 ranking than NordVPN based on the fact that Wirecutter and Consumer Reports employed a more comprehensive set of methods than the other reviews.
However, one could argue that perhaps NordVPN is a better choice for the #3 ranking over Mullvad given that it ranked well in multiple reviews by completely different/distinct reviewers.
IVPN and Mozilla VPN scored #5 and #6 on the rankings, respectively, in both the unadjusted and adjusted rankings – so position remained unaffected by the adjustment.
Limitations associated with this composite review
Affiliate commission bias: Certain review websites may have disregarded VPNs like Mullvad because Mullvad does not have "affiliates" – meaning nobody earns money for referring customers to Mullvad.
Certain VPNs not considered: It's possible that there are many quality VPNs that were not considered to be evaluated by various review sites. As a result, these VPNs would not have made it into this particular analysis.
Certain reviews not considered: I thought about considering additional VPN reviews, but many either lacked in terms of: (1) experts reviewing the services OR (2) lack of explanation of methods for the rankings OR (3) both.
Limited # of reviews: There were not many quality VPN reviews that I could find… Most sites just post up large VPN lists of their "top picks" without any explanation of methods – and most have authors that may not be qualified to assess all aspects of VPN services.
Methodological differences: Methods used by each source to determine the best VPN providers were not the same. Certain reviews gave more weight to certain features (e.g. speed, number of connections, etc.) and less to others (e.g. privacy, third-party audits, open source code, etc.). Other reviews required VPNs to check "all the boxes" (including privacy, audits, etc.) to even be considered as a viable selection.
Reviewer homogeneity: CNET and ZDnet shared a reviewer (David Gewirtz) and Consumer Reports and Wirecutter shared a common reviewer (Yael Grauer).
Extrapolations/inferences: Extrapolations/inferences were made by me in this review process – such that I inferred the Wirecutter would've likely ranked Surfshark and/or Mozilla VPN in third place based on writing (no third place rankings were made). I also assumed Consumer Reports ranked their VPN recommendations (but it's possible the 3 VPN picks should've been considered "equal").
Which VPN service would I recommend?
It depends upon: (1) desired features & (2) how much you value transparency (regarding privacy & terms-of-service).
Overall functionality: ExpressVPN, Surfshark, NordVPN
Transparency: Mullvad, Mozilla VPN, IVPN
Cost: Surfshark
ExpressVPN has the best overall functionality, user interface/ease-of-use, and has had their servers raided in the past by the Turkish government – yet zero user data was recovered.
Mullvad has the most transparent code – and has been "white box" audited by a third party. It also collects the least amount of personal information and can be purchased with Monero (a privacy-preserving cryptocurrency).
Surfshark seems to be the lowest-cost VPN on a per-month-basis if purchasing a 2-year plan and has great overall functionality.
I don't think you can necessarily go wrong with any VPNs on this list – it just depends upon the specific features you desire and how much you value company transparency.
One can nitpick various specifics about each VPN provider, however, none of these companies have had serious problems in the past that I'm aware of.
Variables to consider when shopping for VPNs…
Number of simultaneous connections: What's the total number of simultaneous connections you can have to your VPN service?
Platform support: How many different platforms are supported by the VPN service? (e.g. Windows; Mac; iOS; Android; Linux; Android TV; Chrome; Firefox; etc.)
Data logging: Certain VPNs may log billing data, connection logs, browsing logs, etc. Others may not log any data.
Payment anonymity: Certain VPNs allow you to maintain anonymity by paying for service with a privacy-preserving crypto (e.g. Monero).
Countries: How many countries are supported by the VPN service? In other words, from where can you access the VPN?
Servers: How many total servers are being used by the VPN service? This matters for the sake of privacy.
Number of server locations: What's the total number of server locations for the VPN provider?
Number of IP addresses: How many total unique IP addresses does the VPN provider offer?
Trial period: Does the VPN provider offer a free trial period? If so, how long is it?
Customer support: How good is the customer support for the VPN provider?
Kill switch: Does the VPN provider have a "kill switch" feature?
Terms of service: What is said in the Terms of Service (ToS) agreement that most people don't bother reading?
History & leadership: Who are the people in charge at the VPN company? Is there any reason to doubt the quality of the leadership?
Third party audits: Has the VPN service been audited by a third-party? What was the quality of those audits? (e.g. standard vs. white box audit)
Recent audits: How recently has the company been audited by an independent entity?
Jurisdiction: Where is the company headquartered? This could matter for the sake of data privacy from governments and legality.
Cost: How much does the VPN provider charge per month/year to utilize their service?
User experience/interface: Is the VPN service user-friendly? Or are certain features difficult to use and/or figure out?
Open source code: Is the VPN provider's code open source or concealed?
Customer reviews: What are legitimate reviews from customers saying about the specific VPN service?
Additional features: Does the VPN lack certain features? Does the VPN offer certain advanced features that other VPNs don't provide? (Examples: Port forwarding, multi-hop, etc.).
Note: Certain variables may be more or less important to you than others when selecting a VPN provider.
Why should you get a VPN?
Included below are various reasons to consider getting a VPN.
Keep in mind that you might not actually need a VPN – don't get a VPN just for the sake of getting a VPN.
Privacy from Internet Provider (ISP)
One of the top reasons to consider a VPN is to protect your individual privacy from internet service providers (ISPs) – or the company from who you buy your internet service.
Many of these companies collect data on browsing habits, websites accessed, and more – which many customers perceive as a privacy breach.
In the event that your internet service provider (ISP) is hacked – your personal information (e.g. browsing habits, websites accessed, etc.) could end up exposed for all to see in a large data leak.
ISPs have also been found to gather personal data like: applications, search history, website visit history, age, sex, medical/health issues, etc. and form a "profile" of you that is sold and/or shared with third-parties who then go on to target you with ultra-specific advertisements.
Public Wi-Fi security
If you use public free Wi-Fi regularly (e.g. at restaurants, cafes/coffee shops, hotels, etc.) – these connections are problematic for several reasons:
Unsecured: Public Wi-Fi is often an "unsecured" connection such that many people can access it easily without a password. This lack of security increases likelihood that others will be able to snoop on your browsing and steal your personal information.
Public Wi-Fi provider: Whichever entity is providing the public Wi-Fi could potentially steal your personal information if they wanted to – as you are connecting with their router and personal information could be stolen along the way.
Unencrypted: Various websites and/or browser applications might be unencrypted and/or use protocols that are less secure than HTTPS. As a result, this might make you more susceptible to a man-in-the-middle (MITM) attack.
Foreign streaming libraries (Netflix, BBC, Disney, Hulu, Amazon, etc.)

Many streaming services like Netflix have shows/movies that are only available in countries outside of the U.S.
Examples: 24; Line of Duty; Prison Break; Brooklyn Nine-Nine; Big Bang Theory; Sons of Anarchy; Modern Family; Star Trek Discovery; Orphan Black; Castle Rock; et al.
Instead of paying full-price to "rent" or "buy" these shows for download in the U.S. – you can simply: (A) get a VPN, (B) change your location to the specific country that has the show you want to watch, and (C) watch the show.
This is not considered illegal – and is one of the primary reasons many people use VPNs in the first place.
Moreover, if you are based outside the U.S. and want to access U.S.-based streaming services (e.g. Hulu, Disney, etc.) – then you'll need a VPN to set your location to the U.S. so that you can utilize these services.
Privacy from websites, big companies, government
A noteworthy reason that you may want to consider using a VPN is to keep your identity and browsing data private from certain websites, large companies, and government agencies.
Browsing the internet without a VPN makes it much easier for websites and large digital companies (e.g. Meta, Google, etc.) to track and curate data about you – and then use that data in attempt to manipulate your behavior or sell that data to a third-party for profit.
The government may also be snooping on your browsing (e.g. searches, websites visited, etc.) – and this may feel like an invasion of privacy to some – which is why it may be smart to consider a VPN.
Working remotely & traveling
One of the most common reasons to get a VPN is for working remotely and/or traveling.
While working remotely (e.g. in a foreign country) or traveling – connecting to a public Wi-Fi will allow the Wi-Fi router operator and/or potential hackers who've joined the network to steal your personal data.
If you visit unsecured (i.e. unencrypted) websites, you may fall victim to a man-in-the-middle (MITM) attack wherein an attacker interrupts existing data transfer by inserting themselves in the middle of the transfer (imposing as a legitimate participant).
A VPN conceals all personal data from both the router operator and certain types of hackers – making your connection far more secure than it would otherwise be.
Additionally, when performing basic Google searches and/or visiting certain websites in foreign countries – the language might automatically show up as "foreign." By selecting a VPN location that shares your native language – this can be avoided.
Torrenting & illegal streaming
Torrenting certain files, downloading copyrighted materials, and/or illegally streaming sporting events (e.g. NBA games, NFL games, MMA matches, etc.) could get you into trouble with law enforcement – particularly if they trace your IP address.
To avoid getting caught doing something illegal (e.g. downloading copyrighted books, movies, music), most people use VPNs.
VPNs prevent internet service providers (ISPs) from knowing whether you've downloaded illegal material – because all of your browsing data is stored on VPN provider's servers (and usually deleted after sessions end).
Note: I do not advocate for piracy and downloading of copyrighted materials – I'm just discussing the fact that many people consider this a useful aspect for VPNs.
Geo-shifting (Avoid geo-blocking)
Certain countries/locations may censor or block access to various applications and/or websites.
In other cases, certain services based in a specific country (e.g. U.S.A.) will prevent individuals in foreign countries from accessing their services (e.g. streaming a sporting event).
A VPN may serve as an effective "work-around" while traveling so that you're able to access things from your home country that would otherwise be blocked in specific travel destinations.
Gaming
Many people use VPNs for gaming because they can: enable access to more total games; playing in public (without worries of unsecure connection); protect anonymity (by concealing your IP address); and help prevent ISP slowdowns (assuming these occur).
Access more games: Cloud gaming services like Stadia offer specific game libraries/selections based on location. If you're in a location wherein your gaming library is limited or you wish to play a game only available in another location, a VPN can help you shift locations to access different games.
Play in public: Some people may wish to play games in public such as at libraries, coffee shops, digital cafes, etc. wherein there's free Wi-Fi. A VPN should help protect you while using an unsecured public Wi-Fi network from certain types of hacks and will keep your browsing activity private.
Anonymity preservation: Multi-player online gaming can get competitive and some individuals cannot control their emotions – such that they end up collecting information about your identity (e.g. IP address, name, etc.) and may find out where you live (wherein tensions could escalate). A VPN can help preserve your anonymity by hiding your IP address while gaming.
ISP lag: Some gamers complain that their internet service provider (ISP) intentionally slows network speeds for various reasons – which can affect gameplay. In some cases, a VPN might be able to sidestep or counteract ISP lag.
Shopping deals
VPNs can be useful for getting deals while shopping that wouldn't otherwise be available in a particular location.
Certain airlines and/or subscription services may offer the same amenities/products in multiple locations – but with a substantially different price in each location.
Strategically shifting your IP address to a location where the cost is cheaper (with a VPN) – you could save yourself a considerable amount of money.
Why you shouldn't use a free VPN…
A free VPN will likely be slow and harvest your personal data – such that websites, videos, etc. will take a long time to load properly and the VPN provider will likely gather information about you (possibly selling that information).
Even if a free VPN isn't gathering your personal information, free VPNs can be problematic in that they're more susceptible to hacks, malware, and security breaches.
Why? They aren't earning significant money from users to invest in data protection.
Moreover, I wouldn't doubt the idea that many free VPN services are essentially "malware" disguised as a VPN.
In other words, these free VPNs may be siphoning personal information (e.g. credit card numbers, bank account logins, etc.) while giving a façade/illusion of increased privacy.
You're better off using something like Brave browser if you want a free albeit limited VPN.
Limitations of VPNs
There are various limitations to consider before using a VPN.
VPN providers can harvest data: Although using a VPN prevents your ISP from gathering data about you and your browsing habits – the VPN provider can gather data about you and your browsing habits and they know your IP address.  Essentially it's shifting your data away from your ISP and onto the VPN provider. This is why it's imperative to select a trustworthy VPN provider.
Not hack-proof: You can still get hacked while using a VPN. VPN providers can also get hacked and thus any data they've collected/stored about you and your browsing activity could be attained by the hackers or released onto the internet.
Don't prevent all tracking: VPNs block out your IP address and location, but they don't prevent all trackers. You can still be tracked via: hardware ID; browser fingerprinting; cookies; etc. Therefore, you shouldn't assume that you aren't being tracked just because you have a VPN.
Not an antivirus: Most people should know this, but not all do. A VPN does not prevent malware or viruses from infecting your computer, tablet, or cell phone.
In-app/logged-in data: If you're logged into a website and/or app with your personal information – the app/website will still know or suspect that it's you accessing it – because you're logged in. Although the website will see a different IP address, it may still know your device ID and will likely still suspect it's you accessing it.
Illegal in certain countries: VPNs are completely banned in: China, Russia, Belarus, North Korea, Turkmenistan, Uganda, Iraq, Turkey. VPNs are tightly regulated in UAE (United Arab Emirates) and Oman.
ISPs may throttle traffic: Some ISPs may throttle your traffic (causing slower speeds) if they suspect that you're using a VPN such as for gaming and/or torrenting.
VPN FAQs (Frequently asked questions)

Do you need a VPN at home?
No. Assuming you have your own private internet connection – it's relatively unnecessary to have a VPN at home.
That said, you might want to still use a VPN at home for various reasons such as to prevent your ISP or others on your WiFi network from seeing your activity.
What's the difference between a VPN and TOR browser?

TOR browser routes your traffic through multiple nodes and allows for communication on services only within TOR.
VPNs route traffic through a single selected server and only offer direct internet access that uses their IP rather than yours.
Both VPNs and TOR encrypt traffic between them making it difficult for ISPs and other users on your local network to sniff the raw packets between your computer and the internet and determine what you're accessing.
TOR browser: Provides significantly stronger anonymity than a VPN.
Routes traffic through 3 random servers of the decentralized TOR network.
Each server (called a "node" or "relay") only knows the station before and after it in the route of your traffic (i.e. "circuit").
First node (TOR): Knows your real IP and identity – but not your activity… It only knows the next node in your circuit called the "middle relay."
Second node (TOR): Only knows your guard relay and last relay (i.e. exit relay). Does not know your identity or activity.
Third node (TOR): Called the exit relay. Only knows the destination of your traffic and sees the middle relay before it. Knows nothing about your identity.
Makes it impossible for your activity/identity to be tracked while browsing the web – and prevents sites from building a profile of you.
TOR browser builds a new circuit with different relays for each website that your visit but your guard node stays the same.
TOR is NOT a privacy-by-policy service – it's completely anonymous by design.
Nobody except you knows your activity and identity.
Designed to prevent online tracking with things like "cookies" and "browser fingerprinting."
VPN: Routes traffic through a VPN server hiding your IP address from the websites you visit and your internet activity from your ISP and others watching your connection.
Does not make your internet browsing untraceable – merely shifts the traceability to the VPN provider.
VPN providers can see everything your ISP used to see plus knows your real IP address.
You need to trust the VPN not to maintain records of your activity – and there's no guarantees here.
A VPN could start/stop recording information about your activity at any time.
Even VPNs that are independently "audited" by a third-party to "guarantee" privacy of your personal data/information is not a 100% guarantee that your data will be protected in the future.
VPNs are a single point of failure: Even if the VPN is not directly snooping on your activity – you need to trust it to secure its infrastructure against attacks. (If a hacker accesses a VPN server that you're using, they'll be able to see and track your activity.)
Although your "IP" address is hidden while browsing, websites can track your identity via: hardware IDs; cookies; browser fingerprinting; etc. – and these are more accurate than IP address tracking.
Do you need a VPN on your phone?
No. Nobody "needs" a VPN. However, you may want to use a VPN on your phone to prevent man-in-the-middle (MITM) attacks if you regularly use public Wi-Fi on your cell phone.
How many devices can connect to one VPN?
It depends on the specific provider. Most VPNs have a maximum number of "connections" per account (e.g. 5-10) – whereas others may allow unlimited connections.
Can VPNs get hacked?
Yes. VPNs have been hacked before and data was leaked for millions of VPN users. This is because certain VPN services track/store user data – such that hackers were able to access this data as a result of the hack.
To minimize the likelihood that your personal data ends up "leaked" on the internet following a VPN "hack," it is recommended use a VPN that does not collect data.
Keep in mind that the primary function of a VPN is to provide a secure (i.e. encrypted) connection while simultaneously hiding browsing/location IP data – but this doesn't prevent the VPN provider OR you from getting hacked.
Is it illegal to use a VPN for Netflix streaming?
No. Using a VPN to watch Netflix shows/movies available in another country (i.e. your non-native country) is completely legal.
Are VPNs really necessary?
No – VPNs aren't always necessary. Many people function fine without VPNs.
In fact, I'd go as far as to say that VPNs are massively overhyped by marketers online – trying to make everyone think that they need one for their personal safety/security (in order to sell VPN services via affiliate links).
However, VPNs can be somewhat useful if you're frequently traveling and using a lot of potentially unsecure and/or public WiFi, etc. to prevent man-in-the-middle (MITM) attacks and keep your browsing private from the ISP.
Have you tried any of the VPNs listed here?
If you've tested a VPN listed in this article, feel free to leave a comment about your experience.
For what reason(s) do you use a VPN?
Which VPNs have you personally used?
Which VPNs have you found to be the "best" overall? (Why do you consider them the best?)
Do you prioritize overall functionality over personal privacy?