Because the month is over, it's time for me to reflect upon my favorite rap and hip-hop releases for January 2018.  If you're new to my website, you should know that each month I scour the internet (and various YouTube channels) to find the latest rap releases.  Thereafter, I document all of the rap releases that I subjectively enjoy for the month and share them with a few friends.
If you're not interested in rap music or dislike rap, refrain from reading this article – it will merely recommend songs from a genre of music that you don't enjoy.  On the other hand, if you do like rap or are a fellow rap aficionado, this article may provide you with some songs for a new playlist for the whip, gym, or to bump while doing housework.  That said, you should also be cognizant of the fact that my subjective preferences may differ from yours.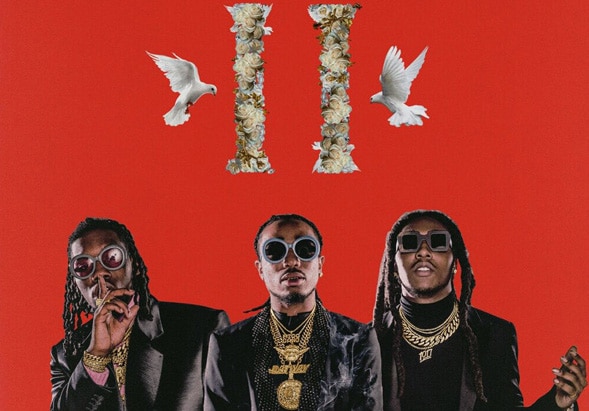 Due to differences in subjective rap style preferences, you might dislike (or downright hate) many songs on this list.  As I've explained before, I'm a fan of rap music with a blend of the following qualities: catchy beats; catchy vocals; melodic choruses; lyricism (creative and/or intellectual); and sometimes deliberate non-lyricism or anti-lyricism.  Some of the songs I like may be more catchy than lyrical, others may be non-lyrical, and others might be catchy plus lyrical.
Top Rap Songs of January 2018
Understand that I work full-time and usually check for rap releases in my spare time via sources such as: Worldstar; Datpiff; Soundcloud; Elevator Music; Cole Bennett; and Audiomack.  For this reason, you shouldn't be surprised if I missed some solid tracks (or even ridiculously popular releases).  That said, if you suspect that I may have missed a track, it may turn out that I've already heard it and simply didn't like it – even if it became popular.  If I don't like a track, I'm not going to include it on my monthly roundups.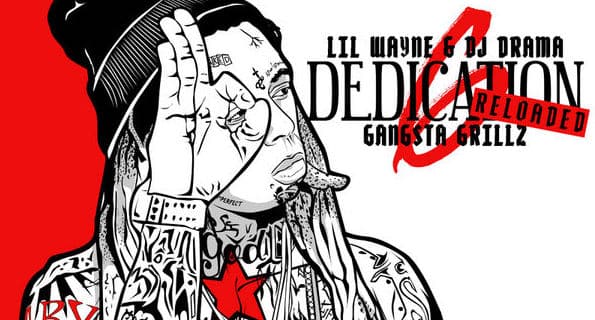 Anyways, I'm not sure how long I'll even be able to keep compiling these monthly lists… the amount of rap being released on a daily basis seems to be exponentially increasing.  (Everyone and their baby mama, and their baby mama's, mama's, mama's, mama's – seem to have entered the rap game).  More competition in the rap game means more quality music being released – which means I'll likely end up wasting more time listening plus compiling lists.
Because I don't want to play favorites, I'm not going to rank-order tracks in some sort of subjective "best of January" list (maybe I'll do ranked lists in the future).  Although I don't mind hierarchal rank-order lists, rank-ordering is entirely subjective – your ranking may be grossly different from mine.  Moreover, I don't want people to skip over certain artists because they're not ranked as high as others on a countdown style list.  For this reason, I've documented all of my favorite songs from January 2018 in alphabetical order.
Note: If you haven't yet, check out the Top Rap Songs of December 2017 (last month).
Top Rap Songs of January 2018
21 Savage: Pause

6 Dogs: Buttcheeks

6IX9INE: KeKe feat. Fetty Wap & A Boogie

Abhi The Nomad: Marbled

Ace Hood: Uber

AD: I Ain't Playing

AirlineJay: Cop A Benz feat. Nbhd Nick

ASAP Rocky: 5ive $tar$ feat. DRAM

Audio Push: Pump Fake

Audio Push: Sanctified

Bernard Jabs: Super Saiyan

Bhad Bhabie: Hi B#tch (Remix) feat. YBN Nahmir, Rich The Kid, Asian Doll, MadeinTYO

Blake: Such & Such

BLVC SVND: WYD

Brian Fresco: Pull Up feat. Kay Karma

Carnage: I Shyne feat. Lil Pump

Carnage: Learn How to Watch feat. Mac Miller & MadeinTYO

Caskey: Dead Man

Che Lingo: Same Energy

Dave East: Violent feat. Lloyd Banks

Dave East: Woke Up feat. Tory Lanez

Don Mykel: Shake It Off

Drake: God's Plan

Drayco McCoy: Shoot You Down

DJ Spin & Whiite: Til She Lose Her Voice feat. Lil Wayne

EyeKeem: Piped Up

Famous Dex: Blue Chips feat. Rich The Kid

Famous Dex: In Da Bank feat. NBA Youngboy

Fetty Wap: Rockstar (G-Mix)

French Montana: Famous

FREEWIFI: Took Off

Global Dan: Off White (Remix) feat. Rich The Kid & MadeinTYO

Hoodrich Pablo Juan: Racks On Des Diamonds feat. Lil Baby

Hoodrich Pablo Juan: Street Punk feat. Lil Yachty

Hoodrich Pablo Juan: Walk Thru

Hot Boy Turk: F#k How It Turn Out (Remix) feat. Lil Wayne & Kodak Black

IDK: Hello Pt. 3 (Freestyle)

Jay Critch: Bands feat. Rich The Kid

Jesse And The Wolf: Selecta feat. Juelz Santana, Ghostface Killah, Telli

Jimmy Lit & Mari: Nothing

Jon Connor: I'm Back

Juicy J: Advance

Juicy J: Choke Hold

Juicy J: Cut Em Off

Juicy J: Broke N#ggaz feat. Y.K.O.M.

Juicy J: Fanny Pack

Juicy J: Got Em Like feat. Wiz Khalifa & Lil Peep

Juicy J: Hot Line

Juicy J: Kick Back

Juicy J: Only For You

Juicy J: Sauce Pic

Juicy J: Them Drugs

Juicy J: Trap Jumpin feat. Lil Pump

Juicy J: Y.K.O.M.

Juicy J: You Know

K Camp: Cranberry Juice

King Los: The 410 Survival Kit

Kollision: Blessings

Kollision: Cash Out

Kollision: Flossin

Kollision: Glow Up

Kollision: Ironic

Kollision: Made It

Kollision: No Point feat. Lil Baby

Kollision: Road

Kollision: Who You Know

Lancey Foux: Dough feat. Lil Cholo

Lil Baby: Take Off feat. Snap Dogg

Lil Debbie & Kid Class: Stunt

Lil Jon: Alive feat. Offset & 2 Chainz

Lil Skies: Big Money

Lil Skies: Boss Up

Lil Skies: Kill4u

Lil Skies: Lettuce Sandwich

Lil Skies: Nowadays

Lil Skies: Strictly Business

Lil Skies: Welcome to the Rodeo

Lil Uzi Vert: 200 My Dash

Lil Uzi Vert: Mood

Lil Wayne: 2 Hot For TV feat. Lil Twist

Lil Wayne: Back From The 80s

Lil Wayne: Back To Sleep

Lil Wayne: Big Bad Wolf

Lil Wayne: Bloody Mary feat. Juelz Santana

Lil Wayne: Don't Shoot feat. Marley G & Rich The Kid

Lil Wayne: Drowning feat. Vice Versa & Marley G

Lil Wayne: For Nothing

Lil Wayne: Freaky Side

Lil Wayne: Go Brazy feat. Jay Jones

Lil Wayne: Groupie Gang

Lil Wayne: Gumbo feat. Gudda Gudda

Lil Wayne: Kreep

Lil Wayne: Main Things

Lil Wayne: Sick

Loso Loaded: On Deck feat. PnB Rock

Lucki: 4everybody

Lugo Haze: Pitcher

MadeinTYO: Too Quick

Malcolm Anthony: My Town

Marty Baller: Feeling Good

Marty Baller: Never Tired

Meek Mill & Joyner Lucas: Run It

Migos: Auto Pilot

Migos: BBO feat. 21 Savage

Migos: Beast

Migos: CC feat. Gucci Mane

Migos: Crown The Kings

Migos: Emoji A Chain

Migos: Flooded

Migos: Gang Gang

Migos: Higher We Go

Migos: Made Men

Migos: Movin Too Fast

Migos: Narcos

Migos: Open It Up

Migos: Supastars

Migos: Too Much Jewelry

Migos: Too Playa feat. 2 Chainz

Migos: Top Down On Da NAWF

Migos: Walk It Talk It feat. Drake

Migos: White Sand feat. Travis Scott, Big Sean, Ty Dolla Sign

Migos: Work Hard

Mir Fontane: New Friends feat. Kodie Shane

MoneyBagg Yo: Ocean Spray

NBA Youngboy: Love Is Poison

NBA Youngboy: Outside Today

NF: No Name

Nimic Revenue: AWLORN Gang

Nipsey Hussle: Last Time That I Checc'd feat. YG

Oliver: Carl Edwards feat. Big Baby

One Week Notice: Die A Legend

One Week Notice: Get It N Go

One Week Notice: Gutter

One Week Notice: Icebox

One Week Notice: In My Zone

One Week Notice: In Tune

One Week Notice: Proud

Onji: Don't Worry feat. Producer Dane

Pac Man: Top Off (Remix) feat. 2 Chainz, Juicy J, Gorilla Zoe

PnB Rock: All Alone

PROMKNGHT: My Time feat. Dylan St. John

Raekwon: The Biz

Raekwon: The Sky

Rich The Kid: All Of Them feat. Playboi Carti

Rico Nasty: Key Lime OG (Remix) feat. Shy Glizzy

Russ: Flip

SahBabii: Watery

Skrizzy: Sauce (Water) feat. JayAre

Smokepurpp: Big Bucks

Smooky MarGielaa: Vlone Flex

Squidnice: For My Momma

Squidnice: Outta Pocket

Stiches: Out of My Mind feat. NBA Youngboy

Tech N9ne: Don't Nobody Want None

Tinashe: No Drama feat. Offset

TNT Tez: Cropped Out

Ty Dolla Sign: On God (prod. DP Beats)

Tyga: Dubai Drip

Velliano & Benjamins: Can't Fold

Wale: The Weekend (Remix)

Wifisfuneral: Midday feat. Craig Xen

YBN Nahmir: Bounce Out With That

YFN Lucci: Boss Life feat. Offset

YFN Lucci: Street Kings

Young Chop: 40K feat. YB

Young Chop: Ice Cream feat. Chief Keef

Young Chop: Set It Off

Young Jasper: Tip Top

Young MA: I Get the Bag (Freestyle)

Young Thug: MLK

Yung Pinch: Juicy Fruit

Yung Pinch: Smoke & Drive feat. Blackbear & P-Lo

Zoey Dollaz: Mula (Remix) feat. Lil Wayne

ZOTiYAC: Snakes
Albums & Mixtapes worth a listen (January 2018)
Kollision: Better Than Yesterday

Juicy J: ShutDaF#kUp

Lil Skies: Life Of A Dark Rose

Lil Wayne: D6 Reloaded

Marty Baller: International Baller

Migos: Culture II

One Week Notice: One Week Notice (Dizzy Wright, Jarren Benton, Audio Push, Demrick, reezy, Emilio Rojas)

Young Chop: King Chop 2
Because I don't keep track of album and mixtape release dates, I wasn't sure whether anything decent would drop in January.  At the beginning of the month, I had the "One Week Notice" album on heavy rotation… was a banger.  I'm familiar with Dizzy Wright, Emilio Rojas, and Audio Push, so when I saw they teamed up for a release, I was intrigued… ended up being pleasantly surprised with the outcome – a potent combination of: underground sound, solid lyricism, and catchy instrumentals.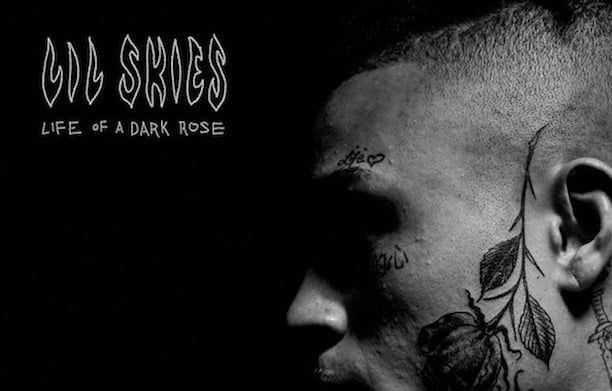 Thereafter, I gave the Lil Skies mixtape a listen (solid throughout) and Kollision mixtape a listen (also solid throughout and heavily slept on); give these each a few spins.  Out of nowhere, one of my favorite artists, Mr. Trippy Mane (Juicy J) throws his tape up on Datpiff and then I've got that on heavy rotation – loaded with fiyah if you're a Juicy J fan (I'm probably in the minority in being most excited of all tapes for this one).  Young Chop had about 3 quality songs on his tape (which is better than usual), and Marty Baller compiled some old and new tracks in a mixtape (I liked a few songs).
Just when I thought Weezy F. would take a mixtape hiatus (after his December release), he delivers D6 Reloaded – plus is featured on Zoey Dollaz "Mula (Remix)."  Upon first listen, I thought the Weezy project was weaker than his December release, but after a second, third, and fourth listen, I realized that it was better than expected and enjoyed many tracks on it (as you should see by my above list).
That said, of all the projects released, the Migos release was the best in terms of: vocals, choruses, instrumentals, sound quality, and overall catchiness.  Furthermore, the project had over 21 full tracks (no interludes) with few weak points.  I know it's a cliché and mainstream opinion, however, Migos had the best release of the month.
Final thoughts on January 2018 rap releases…
January was chock-full of b-b-b-bangers in the realm of rap.  If I had to compare the releases in January 2018 to those last month (December 2017), I'm not sure which I liked better… I may have liked the December releases a bit more.  Anyways, there were a few tracks that I wanted to comment on, including the 6IX9INE track "Keke."  Although I liked "Keke," if it were up to me, I'd have removed 6IX9INE from his own track and just kept Fetty and A Boogie – not a fan of the screaming on this one; ruins part of the song.
NBA Youngboy dropped 2 quality jams for the month – always catchy and has a realness vibe about him that most rappers lack.  Raekwon the chef cooked up 2 legit tracks that are definitely worth some spins (hence their inclusion on my list).  I still think Ace Hood is heavily slept on for whatever reason, yet he released another good jam "Uber."
I'm glad beach boy #714 Yung Pinch is back with releases – always has most artists slayed in terms of catchy/soothing vocals.  Speaking of soothing vocals, do not sleep on the artist Onji (I recently discovered his stuff)… this guy could easily blow up with the right marketing.  Was surprised by the Lil Jon release with Offset and 2 Chainz (reminds me of TD4W 2.0 and I like it).
Unexpectedly, Meek Mill and Joyner Lucas released a song that turned out dope (as I expected)… I'm good with any new Joyner (collab or not).  I liked the ASAP Rocky and DRAM track, although I was less impressed with ASAP's other release.  And even though I'm not really a Young MA fan, she destroyed the "I Get the Bag" instrumental in her freestyle.
Lastly, although I included the "Hi B#tch" track by Bhad Bhabie on my list, I really only liked the instrumental, Rich The Kid verse, and chorus… I would've been satisfied if they remixed the entire the song with 2 Rich The Kid verses instead of including the other artists.  If you know Joyner Lucas, Montana of 300, King Los, Juicy J, or Lil Wayne – send them this instrumental so they can slaughter it [with a freestyle].
What were your favorite rap releases of January 2018?
If you're interested in rap music and took the time to read over this article and/or checked out some tracks from this article (my playlist), be sure to share your thoughts in the comments section.  If you aren't quite sure what to write in your comment, then just answer some of the questions I've listed below (keep it simple).  Any feedback from fellow rap aficionados is appreciated.
What were your favorite releases of the previous month?
Were there any songs that you had in rotation more than others?
Were there any collaborations that you thought were especially dope?
Did you discover any new songs or artists that you liked from my list? (If so, which ones?)
Were there any rap songs and/or mixtapes from January 2018 that you think I might've missed or overlooked? (If so, which ones?)
Related Posts: