First off: I have nothing against Justin Fields. He's making millions playing professional football and is obviously skilled enough to play as an NFL starting QB for the Bears.
An issue I have is with the media's overreaction to his 2022 season performance – ESPN pundits are hyping Fields as though he's already won a few SBs, MVPs, and SB MVPs – and is a first-ballot HOF'er.
Examples of such media personalities include the likes of Mina Kimes, Joy Taylor, Dan Orlovsky, et al. – just to name a few… hyping Fields as though he's a Top 5 QB and "just needs more help" (while simultaneously being ultra-critical of other QBs).
The reality: Da Bears finished dead last in the league (record: 3 wins 14 losses) & secured the #1 overall pick for the 2023 NFL draft.
This has led many to question whether the Bears would be smarter trading Fields for assets & going "all in" on top prospect QB Bryce Young.
Why would this make sense? Fields' hype is high (as he demonstrated improvement from his rookie year and dazzled with his running ability) – such that you could probably get a good return for him in a trade… makes sense if you think he won't develop into a franchise QB.
Nothing but excuses for Justin Fields… (Hypocrisy)
Despite Fields' improvement during the 2022 season, the Bears offense (which Fields is QB'ing) ranked relatively low as a whole – with ~307.8 ypg (#28 in the NFL).
Most Bears fans on Twitter, sports media personalities, and ESPN pundits have dug in on Justin Fields – convinced he will develop into a star AND have given nothing but excuses for his performance in the 2022 NFL season.
(Meanwhile, most won't make any excuses for other QBs such as: Zach Wilson, Mac Jones, Trevor Lawrence, Aaron Rodgers, Justin Herbert, etc. – completely hypocritical.)
That said, I'm not anti-excuses… I think the "no excuses" mentality is dumb – as many excuses are legitimate and definitely explain why some QBs & teams have success while others fall short.
I just dislike the selective harsh criticism directed at nearly every other QB for losing, having a bad record, etc. – yet for Fields the main entrée: zero or minimal criticism with extra excuses.
Get injured? No excuses. Broken throwing hand? No excuses. Crack a rib? No excuses. Missing star players at WR or RB? No excuses. Last ranked defense? No excuses. (This is laughable stuff).
With the exception of a few commentators (e.g. Shannon Sharpe), sports media pundits (nearly all of ESPN) think Fields is a bonafide QB stud.
What are the typical excuses for Fields?
Some assortment of the following… take your pick, mix and match, pick one out of a hat.
Offensive line: The offensive line for the bears sucks. They need way more help.
Receivers: Justin Fields has no help. He doesn't have a true #1 WR.
Running backs: Mediocre.
Coaching: First coach wasn't good enough, second coach may not be either. The system isn't designed for his skillset.
Development: He's still developing. Just give him a bit more time and he'll be top 5.
Defense: Complete trash.
Strength of schedule: High.
Imagine any QB finishing with the worst record in the NFL, appearing as though he cannot throw, and the media blames the team – and pretends the QB had almost nothing to do with it.
Whenever another QB fails to make the playoffs OR loses in the playoffs – said QB gets roasted by commentators and analysts for days-to-weeks (needs to work on: leadership, passing, pocket awareness, getting old, blah blah blah).
Are the excuses valid though? (Analyzing Fields' 2022 NFL season)
Probably. As I've said, I think it's OK to make excuses… some excuses may explain why things haven't worked out so far.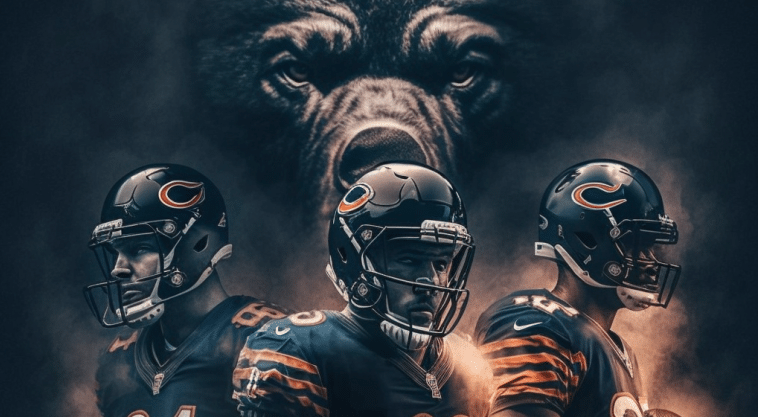 I'm not anti-Fields. However, he is getting unwarranted hype with zero accountability for the Bears horrendous offensive season.
Let's break down how the Chicago Bears performed during the 2022 season with Fields at the helm.
Offensive line (#14 overall)
Pro Football Focus (PFF) ranked the Bears OL #14 overall in the league for the 2022 NFL regular season.
This means they were slightly better than average. (The media claimed they were bottom-of-the-barrel, but this isn't true). (R)
Fields was sacked a league high 55 times (tied with Russell Wilson) – but excuses were made for Fields and not Russ.
(Part of the reason Fields was sacked so much is because he tried to run it so many times & seemed afraid to throw).
Some could argue that the Bears' offensive line getting ranked #14 is overrating – simply because Fields has the ability to run, buy extra time in the pocket, and evade tackles.
Although there's room for improvement with the Bears offensive line, let's not act like they were complete trash (Giants, Jets, Titans were the bottom 3 – and Giants made a playoff run).
Receivers: Below average (?) (R)
There are no definitive "ranking" systems that effectively evaluate receiving corps in the NFL – simply because they are massively contingent on QB performance.
You could have the most stacked WRs in the league (e.g. Tyreek Hill, Davante Adams, Justin Jefferson), but if your QB: (1) doesn't throw much (few pass attempts) and/or (2) is highly inaccurate – the WRs will appear bad.
The Bears have WRs/TEs like: Mooney, Claypool, St. Brown, Pringle, Jones Jr., Kmet, etc. – some of whom are talented.
Most top 15 QBs would find a way to cook (i.e. get some yardage) with these weapons even if they aren't ideal on paper.
Let's consider target separation (distance between defender & receiver at moment ball arrives) & cushion (distance between defender & receiver at time ball is snapped) – the former is probably more important.
Cole Kmet (TE) had the highest target separation in the entire NFL at 4.4 yards – and Darnell Mooney (WR) ranked 14th overall in target separation at 3.6 yards (very solid). (R)
Mooney averaged 6.5 yards of cushion, Kmet averaged 5.7 yards of cushion, and Claypool averaged 5.6 yards of cushion.
Although neither target separation nor cushion determine how well your receivers play, they can provide some insight as to whether receivers are actually getting open – and in the Bears case, it seems as though Kmet & Mooney have zero problem getting open.
Running backs: Average.
The Bears were fairly average (one could argue below average) in terms of running back (RB) performance in 2022.
Still, it's somewhat difficult to gauge running back performance when the offensive line is average and your quarterback runs the ball himself a lot.
Fields finished the 2022 season with 1,143 rushing yards – averaging 76.2 ypg & 7.1 ypc (this is elite).
Primary running back David Montgomery finished the season with 801 yards – averaging 4 ypc (suboptimal).
Secondary running back Khalil Herbert finished the season with 731 yards – averaging 5.7 ypc (excellent).
As a team, the Bears combined for 3,014 yards rushing – which was #1 in the NFL (#1 in YPC with 5.4 & #2 in attempts at 558).
Coaching: Matt Nagy.
The Bears hired Matt Nagy as head coach in 2018 with the hope that he could help turn around the team's struggling offense and get the team to the playoffs.
Nagy had previously served as offensive coordinator (OC) for the Chiefs where he helped Alex Smith (QB) have one of the best seasons of his career in 2017.
He was widely regarded as an innovative offensive mind in the NFL – known for his ability to design creative plays & facilitate QB development.
In addition to working with both Alex Smith and Patrick Mahomes, Nagy was thought to have strong leadership skills and a knack for connecting with players on a personal level.
Nagy clearly didn't pan out as a head coach for the Bears, however, if Fields lacked talent everywhere – then why no excuses for Nagy? (Was he just a scapegoat as a result of poor GM maneuvers?).
Ongoing improvement? Yes.
We must remember that Fields has only been in the NFL for 2 full NFL seasons – and experienced "trial by fire" his rookie season.
This approach has become the new normal in the NFL and may not be ideal.
Rodgers sat 3 seasons behind Favre, Brady sat 1 season behind Bledsoe, Mahomes sat 1 season behind Smith, Brees sat 1 season behind Flutie, and Young sat 4 seasons behind Montana.
How do Fields' stats compare from 2021 to 2022? Are there signs of improvement? 100%.
2021 to 2022
CMP%: 58.9% (2021) -> 60.4% (2022)
YDS: 1,870 yds (2021) -> 2,242 yds (2022)
TD/INT: 7 TD & 10 INT (2021) -> 17 TD & 11 INT (2022)
QBR: 26.4 (2021) -> 54.0 (2022)
Passer rating: 73.2 (2021) -> 85.2 (2022)
It's clear that Fields demonstrated improvement in 2022 relative to 2021 – in all statistical metrics (granted this didn't take much).
Fields' biggest improvement was his running… he had 420 rushing yards his rookie season (2021) and this increased to 1,143 yards (2021) in his second year.
Defense: Weak.
Bottom 4 in yards allowed (~375.9 ypg) & last in total DVOA (#32) – obviously this is bad and contributed to the poor record of the Bears.
That said, we should acknowledge that the offense can influence defensive play to some degree… if the offense is terrible, the defense is on the field a lot and gets abused & winded.
The Bears ranked #3 overall in the NFL in turnovers (25 total) and offensive yards per game (~307.8 ypg) ranked in the bottom 5. (R)
Strength of schedule: Difficult.
Depending on which source you consult, the Bears had an average or above-average SOS.
I like the DVOA stat provided by Football Outsiders – so I tend to think that the Bears had a highly difficult schedule (top 5 in the league). (R)
FootballOutsiders had the Bears ranked #5 overall in SOS based on DVOA.
TeamRankings had the Bears ranked #14 overall in SOS.
PowerRankingsGuru had the Bears ranked #3 overall in SOS.
EatDrinkSleepFootball had the Bears ranked #18 overall in SOS.
The second-year QB managed to improve his stats while facing mostly above-average teams.
Excuses Recap (2022 season)
Included below is a brief overview of excuses for Justin Fields – and most of them are probably legit.
However, we must also consider that many of these stats are intertwined with Fields' performance (i.e. there's a bidirectional relationship between QB play & most of these stats).
O-Line: Avg.
WR/TE: Below avg.
RBs: Avg.
QB play: Improving.
Defense: Brutal.
SOS: Difficult.
For example: Fields plays poorly & misses throws, WRs rank low (even if they're talented). Oppositely, Fields buys extra time with his legs – the O-Line could appear stronger than in actuality.
I'm willing to acknowledge that most of these excuses favor the hypothesis that Fields was working with suboptimal talent – which contributed to his 3-14 record.
Justin Fields: QB performance stats (2022)
Despite the probably-legitimate excuses for Fields not being able to do more with the Bears, most people conveniently avoid analyzing the actual QB performance of Fields.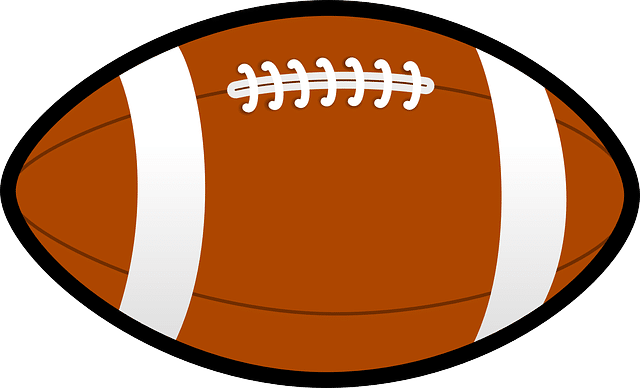 For the statistics below, I used ESPN player stats (R) & NFL's Next Gen Stats (R).
QBR:

54/100 (#17 ranked)

. Slightly below average, but still worse than plenty of others like Marcus Mariota (55.6/100 & #13 ranked).
Passer rating: 8

5.2 (#25 overall)

. This was bad & needs to improve if the Bears want success. (Takes into account 4 stats: completion %, yards per attempt, TD %, and INT %.)
TD to INT:

17 (TDs) to 11 (INTs)

. (Ratio: 1.54). One of the worst in the NFL.
Completion %:

60.4% (#32 overall)

. Brutal. No denying it.
Dropped passes:

5.2% (16 total)

. Fields' WRs held onto the ball (8th fewest dropped passes for the 2022 season).
On Target Throws:

71.1% (217 total) (rank #29)

. Poor. Fields has difficulty making on-target throws.
Attempted passes:

318 (rank #27)

. Fields ranked extremely low for pass attempts in 2022. (Probably would've ranked lowest, but QBs like Jimmy G, Stafford, Mariota, and Wentz ranked lower because they missed a big chunk of games).
Times blitzed:

102 (Rank #21 overall)

. Defenses blitzed Fields at one of the lowest rates of any QB in the league. This is probably due to the fact that they wanted him to pass.
Pocket time:

#1 (2.7 seconds)

. Fields averaged ~2.7 seconds per time in the pocket – which was the most in the NFL. This is mostly due to his legs & running ability.
Target separation: Cole Kmet (TE) tied for highest target separation in the league (~4.4 yards) & Mooney tied for 7th in target separation (~3.6 yards) – both of which indicate his players are getting open. (R)
Though these stats are influenced by more variables than just Fields – he's probably most to blame for his poor performance given the low completion %, high catch % by receivers, long pocket time, and plenty of separation by his receivers.
For this reason, we need to state that Fields is highly culpable for the Bears lowly 2022 NFL season – as QB is the most impactful position in the game.
Really the most encouraging things about Fields game were: (1) improvement from last season (not saying much given last season was horrendous) & (2) running ability (exceptional).
Am I rooting against Justin Fields?
Absolutely not. I don't wish for anyone's demise. I hope Fields balls out & would love to see the Bears increase the degree of competition in the NFL North – and vie for a playoff spot.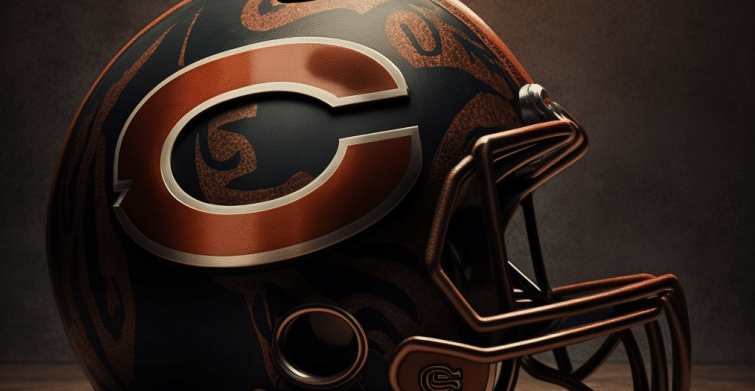 Perhaps with some coaching adjustments, offensive line improvements, an improved receiving corps (and/or more weapons on offense), and ongoing QB development – Fields will become a dynamic (running/passing) franchise QB for years to come.
That said, given Fields' performance over the past 2 seasons, he is massively overhyped & overrated by the mainstream media and fans alike (especially given the 3-14 record & stage of his career: second year).
A few people agree with me too, including: Shannon Sharpe, Hub Arkush, and LeSean McCoy. (R1, R2)
From my perspective, Fields has a "run first" mentality – such that he's rarely looking to pass… perhaps because he knows his passing isn't great or hasn't developed (and thus doesn't trust it).
When Fields passes, the passes aren't very accurate – and many believe his receivers have gotten frustrated (even if they don't admit it publicly)… Mooney was catching balls from a machine after the game. (R)
Fields has certainly amazed with large "chunk runs" – but running alone won't win football games… and injury risk skyrockets with frequent running (reduced availability & longevity due to injuries).
Furthermore, Fields' receiving corps isn't that bad – most QBs would be able to put up better stats with his talent. (Claiming they're the worst statistically in the NFL is misleading because Fields doesn't pass much & is inaccurate when he does).
Assuming Fields wants more talent at WR (e.g. an elite receiver), he will need to prove a willingness to throw (rather than run all the time) & increase the accuracy of his throws.
Fans need to understand that there's rarely a "perfect" or "utopian" situation for most QBs – there's always some deficiencies (coaching, depth at OL, depth at WR/RB/TE, etc.).
At this point, I think it's premature to conclude that Fields is a bust OR top QB (media hype) – as the sample size has been too limited (albeit more evidence supports the former thus far).
If Fields doesn't continue to improve (or regresses), Fields hypesters may find it difficult to acknowledge that the lack of success in Chicago could actually be due to Fields (rather than OR in addition to, other components of the team).
Let's revisit the Bears and re-evaluate Fields' QB performance after 2-3 more years.
I think the Bears are in a classic "damned if you do, damned if you don't" scenario with this draft because if they skip Young and Fields doesn't develop the way they anticipate – they'll be kicking themselves.
Similarly, if the Bears take Young and Fields ends up ballin on some other team – they're going to end up with major regret.
Obviously another scenario is that both Young and Fields end up developing well OR flopping.
If it were my call, I'd trade Fields and take a shot with Young… but I've been wrong plenty of times and have zero problem admitting it.
My impression is that the Bears will stick with Fields because they see development, know they can improve the pieces around him, and he's a fan favorite (among the top in NFL jersey sales – partly because Chicago is a huge market).
What do you think about Justin Fields?
Do you think the Bears would be foolish to trade Fields & draft Young?
Or do you think the Bears would be foolish not to trade Fields now, get a good return while his hype is high, and go with Young?
Or do you think that trading Fields & drafting Young is essentially neutral in its impact?
Do you think Fields will continue to improve in the 2023 season? Or do you think he'll perform similarly to the 2022 season OR regress relative to 2022?
Which aspects of Fields' game do you think need the most improvement?
Which moves should the Bears make if they keep Fields to maximize his chances of success in the NFL? (e.g. offensive scheme, offensive line, receivers, etc.)