OnlyFans is a content subscription service based in London founded by Tim Stokely.
A majority (75%) was sold to Ukranian-American businessman Leonid Radvinsky (owner of MyFreeCams).
Thereafter, it became marketed primarily as a hub for NSFW content.
Top OnlyFans Earners & Creators (2021)
This is just a hypothetical list of the top OnlyFans earners specifically for accounts that sell subscriptions.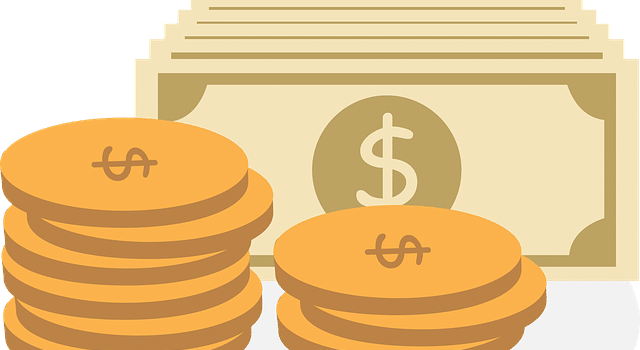 (I realize that "free" accounts can generate substantial revenue – but estimating this is impossible – so "free" accounts will not be included on this list).
1. Cardi B (106M & $5/mo)
Model records

:

$8.48M to $42.4M (monthly)

Rich List

:

$10.176M (monthly)
Cardi doesn't need to charge much (just $5) to make an absolute killing on her OnlyFans.
Cardi B has no nudity on her OnlyFans but likely still does extremely well due to the sheer number of fans who want to see exclusive pics and vids from her life.
2. Bhad Bhabie (16.9M & $24/mo)
Model records

:

$6.5M to $32.45M (monthly)

Rich List

:

$7.8M (monthly)
Bhad Bhabie (a.k.a. Danielle Bregoli) – known as the "cash me outside" (how bout dat) from Dr. Phil is known to have set an OnlyFans record by earning over $1M in 6 hours – a few weeks after her 18th birthday.
3. Blac Chyna (16.1M & $20/mo)
Model records

:

$5.15M to $25.76M (monthly)

Rich List

:

$6.18M (monthly)
As you should be able to see – the estimated earnings via the "Rich List" formula changed for Blac Chyna since 2020.
Why? Her IG follower count dropped slightly (~200K) and the cost for her OF subscription dropped from $50 to $20 per month.
4. Mia Khalifa (25M & $13/mo)
Model records

: $5.2M to $26M (monthly)

Rich List

: $6.24M (monthly)
Mia Khalifa allegedly didn't make much money from her porn career but has accumulated a massive Instagram following because she's famous from porn.
Her OnlyFans is described (by Mia) as: "Safe for work content, kinda."
5. Erica Mena (5.5M & $26/mo)
Model Records

: $2.3M to $11.44M (monthly)

Rich List

: $2.75M (monthly)
Erica Mena is an American TV personality and former model/video vixen.
She is best known for her appearances on Love & Hip Hop: New York.
Her OnlyFans biography reads: "Be a fly on my wall. We about to get personal."
As of September 2021, her OnlyFans has 71 total posts: 44 pictures and 25 videos.
Not sure if this means she's showing mostly exclusive "lifestyle" type content and modeling – or if the content is X-rated.
Nevertheless, I'd imagine that she's earning a substantial amount from her OF.
6. Amber Rose (21.1M & $5/mo)
Model records

: $1.69M to $8.44M (monthly)

Rich List

: $2.02M (monthly)
Amber Rose is estimated to be earning between $1.6 and $8.44 million per month from her OnlyFans account.
At the time of this writing – her OnlyFans has 30 posts and 75.4K likes.
I have no clue whether it's sexy but non-nude content or full NSFW nude.
Also want to suggest that Amber Rose might be earning significantly less than estimated due to her limited number of posts on the platform (why would "fans" stay subscribed for only 30 posts?).
That said, maybe she's interacting with subscribers often and/or doing custom content.
As of me writing this article (September 2, 2021) she was seen ~12 hours ago (suggesting she logs into OF).
7. Tana Mongeau (5.7M & $25/mo)
Model Records

: $2.3M to $11.4M (monthly)

Rich List

: $2.7M (monthly)
Bio reads: "All of the puking, swearing, drinking, dick sucking, and more… Think about a vlog but completely uncensored."
Although Tana Mongeau runs a "FREE" OnlyFans account – she also runs a paid account called "Tana Gone Wild" a.k.a. "Tana Uncensored."
I think this could prove to be very smart – you're getting the best of all worlds and can benefit/earn from: (1) free followers (tips, customs, converting to paid subscribers, etc.) AND (2) paid followers (experiment to optimize pricing for maximum earnings).
Many of the free followers may have extra money to spare on occasion (and may be willing to part with it for tips, etc.).
Paid followers will be willing to pay no matter what (in most cases) for a more premium NSFW product.
That said, there's probably some degree of overlap and dilution between her OF accounts (many paying subscribers are also subscribed to the free account).
Either way, she should be making a Brinks truck full of money each month from her OnlyFans.
8. Corinna Kopf (6M & $25/mo)
Model Records

: $2.4M to $12M (monthly)

Rich List

: $2.8M (monthly)
Not exactly sure who this gal is (self-proclaimed "Pouty Girl") but she's amassed a massive following on Instagram – and likely is making serious bank on OnlyFans.
Her OnlyFans bio reads: "Come talk to me. Let's get crazy."
Her bio makes it clear that she offers/provides: Exclusive content; Semi-Nude; Lewds; and PPV (pay-per-view) content.
Not sure if any of the content is even fully nude – nonetheless, she's probably making (at minimum) a cool $2M per month from her OF.
9. Chloe Khan: (2.1M & $20/mo)
Model Records

: $672K to $3.36M (monthly)

Rich List

: $806.4K (monthly)
Bio reads: "Addictive Bad Barbie Luxury Bimbo Princess. 18+ Join the Mad House ;)"
Chloe Khan is an internet personality best known for her OnlyFans content – but also recognized for competing on Celebrity Big Brother (UK) and auditioning on X-Factor (singing show).
She was also a Playboy cover girl and the face of Spearmint Rhino.
Many also have followed her plastic surgery journey: rhinoplasty (i.e. "nose job"), breast augmentation (implants), etc.
She's dated and had flings with other UK celebrities including Ashley Cain and Stephen Bear.
As of September 2021 – her OF contains 789 media posts (561 pics; 226 vids; 2 audios).
10. Bell Delphine (706K & $35/mo)
Model Records

: $395.4K to $1.98M (monthly)

Rich List

: $474.4K (monthly)

Documented

: $1.2M (per month)
Bio reads: "Hi! I'm Belle <3. Welcome to my lewd (18+), cute and weird lil' world.. This is where you'll find 4000+ NSFW photos and 600 videos (including my porn) straight away, that won't be found anywhere else!"
Belle Delphine is an example of an all-star OnlyFans creator by virtue of being the ultimate "simp" magnet.
Essentially she's marketed herself online as a kind of innocent, quirky, NSFW gamer, anime girl – and gets a bunch of dudes to buy her content.
Her OnlyFans is X-Rated (nude pictures and videos) – and she's marketed herself exceptionally well.
She likely interacts with her followers to a significant degree (making them feel some sort of a connection) and is probably one of OnlyFans' top earning accounts (over $1M per month).
I'd guess that Belle has one of the best conversion rates (social media followers to OF subscribers) relative to the price of her OF – of any creator on the platform.
She's also extremely active with 5511 media posts (4903 pics; 608 vids) as of September 2021.
11. Rubi Rose (2.9M & $17/mo)
Model Records

: $788.8K to $3.94M (monthly)

Rich List

: $946.6K (monthly)
Rubi Rose is an American rapper, songwriter, and model from Kentucky.
She's perhaps most well-known for her appearance in the music video for Migos' hit song "Bad and Boujee."
Shortly after appearing in "Bad and Boujee," Rubi Rose took advantage of her rising celebrity status and started a Twitch stream with DJ Akademiks – and eventually began making her own songs (e.g. "Big Mouth").
Although her IG has the largest following of her socials (2.9M) – she has 258K subscribers on YouTube.
Conservative estimates suggest that Rubi is netting $700K per month via OnlyFans (wherein she is very active: 251 posts – 233 pics, 19 vids, 2 audios as of September 2021).
12. Tyga (23.3M & $20/mo)
Model records

: $7.36M to $36.8M (monthly)

Rich List

: $8.95M (monthly)

Drew's estimate

: $450K to $900K (monthly)
Tyga deleted his OnlyFans account, so I'm going by pricing that was formerly listed ($20/mo.) for my estimations.
Rumor has it that Tyga was among the "top earners on OnlyFans" and netted $7.9M while affiliated with the site.
He's since departed from OnlyFans to launch his own competing site called "MyStarr."
SlotsUp research estimated that Tyga was making ~$6.8M per month from his OF account (which seems a bit high to me).
Why? Though I'm not sure how long Tyga had been with OF – most estimators suggested dude was raking in over $6M per month.
If this had been the case – why were the reported earnings for Tyga just $7.9M?  (This would mean dude were only on OF for like 1.5 months).
If we assume that (due to lower demand for male content) Tyga only gets 5-10% of a standard woman's conversion rate (IG to OF) – he'd still be earning $450K to $900K per month (approximately)… which seems like a more reasonable estimate.
Everything considered – if we: (1) knew exactly how long Tyga was on OF; AND (2) could verify that Tyga in fact earned ~$7.9M total – then it would be relatively easy to estimate how much he was earning per month.
According to a Google search – Tyga "announced" he was joining OnlyFans on September 16, 2020 – but the exact date on which he joined isn't clear.
Let's assume he joined on September 16.  We know Tyga deleted his OnlyFans to launch a competitor on ~August 20, 2021.
Based on this – Tyga was on OnlyFans for 11 months and had allegedly earned around $7.9M.
Some quick "maths" would tell us that Tyga would've averaged ~$718K per month (probably higher earnings in his first few months than later months due to initial hype).
This falls in line with my estimated earnings range for Tyga of $450-900K per month.
Although it was alleged that Tyga was one of the top earners on OnlyFans – I'm skeptical of this considering the fact that he's male (lower demand) and people like Belle Delphine are earning over $1M per month.
13. Megan Barton-Hanson (1.6M & $25)
Model Records

: $640K to $3.2M (monthly)

Rich List

: $768K (monthly)
Bio reads: "So here it is… my official OnlyFans account! The only place where you can view exclusive content of me doing what I love. Working with great photographers in cute lingerie."
As of September 2021, Megan has a total of 357 media posts (286 photos; 71 videos).
Megan Barton-Hanson is a model from Essex who appeared on Season 4 of "Love Island" (2018).
I'm not sure how long Megan has been on OnlyFans – nor am I sure of how much she spends per month or invests per month – but as of August 2020, she had approximately $472K in her bank account thanks to her OnlyFans subscribers. (R)
14. Trey Songz (12.9M & $20)
Model records

: $4.13M to $20.64M (monthly)

Rich List

: $4.95M (monthly)

Drew's estimate

: $250K to $500K (monthly)
Because there's likely lower demand for male content on OnlyFans (logic: most men are straight and won't buy this AND most women don't pay for OnlyFans) – it's likely that "Trigga" Trey Songz is earning at the lower end (or even below) the aforementioned estimates.
Nonetheless, he is a bigtime celebrity with a massive follower count.
If we assume that (due to lower demand for male content) Trey will only get 5-10% of a standard woman's conversion rate (IG to OF) – he'll still be earning $250K to $500K per month (~$3M to $6M per year).
15. Jem Wolfie (137K & $10/mo)
Model Records

: $21.92K to $2.96M (This is a bigger range accounting for the fact that her IG got deleted with a much larger following)

Rich List

: $26.3K to $710K

Documented

: $30K per day (unclear as to whether this was typical or a "high" day)
Jem Wolfie is a bit difficult to analyze due to the fact that she formerly had 3.7M Instagram followers – and her account got banned and/or deleted.
Since the deletion, she started a new Instagram account and currently has 137K followers.
I would guess that the IG deletion definitely affected her earnings and earning potential on OnlyFans.
Before her old IG account deletion with 3.7M followers – she publicly stated that she was earning around $30K per day (whether she averaged this amount is unclear).
If she had her old 3.7M account back and was charging what she is now ($10/month) for her OF – I'd estimate her earnings to be $710K per month (with a range of $592K to $2.96M per month).
Because she has a much smaller IG following relative to the past (3.7M) – she might be earning much less on OF than publicly shared (~$30K per day) in 2019. (R)
(I'd guess that her earnings dropped by at least half since the $30K/day – but I could be way wrong if she has high OF subscriber retention).
16. Kerry Katona (758K & $25/mo)
Model Records

: $303.2K to $1.52M (monthly)

Rich List

: $363.84K (monthly)
Her bio reads: "Everyone insisted I got an account so here I am! Former glamour model and hit singer. Love working out and keeping in shape."
Kerry Katona is a media personality and member of girl group "Atomic Kitten" (1998-2001 & 2012-2017).
She was a winner on the show "I'm a Celebrity… Get Me Out of Here!" (2004) and runner-up on "Celebrity Big Brother 8" (2011).
Kerry's OnlyFans costs ~$25 per month.  She's seemingly very active on OnlyFans – having posted 831 pics and 36 vids (as of September 2021).
I'd estimate that she's raking in a few hundred grand per month (minimum) from her OF account.
17. Caroline Calloway (675K & $25/mo)
Model Records

: $270K to $1.35M (monthly)

Rich List

: $324K (monthly)
Bio reads: "OnlyScams."
Caroline Calloway is a personality whose preferred medium of expression is posting of photos and screenshots of text to Instagram.
She has apparently become a fixture in the digital daily tours of young, literary, edgy women.
As of September 2021 – her OF has a total of 76 standard posts and 136 media posts (120 pics; 16 vids).
She also has her own website wherein she sells her own artwork and skincare products called "Snake Oil."
Because I doubt she's posting lewd/nude content on OnlyFans – it's tough for me to believe that she's making several hundred grand per month from the site.
However, if she has a devout group of followers – perhaps the income is actually as substantial as estimated.
18. Farrah Abraham (2.9M & $5/mo)
Model Records

: $232K to $1.16M (monthly)

Rich List

: $278.4K (monthly)
Farrah Abraham is perhaps best known for being on the MTV shows "16 and Pregnant" and "Teen Mom."
She also appeared on reality shows such as "Couples Therapy" and "Celebrity Big Brother" (UK) – and apparently released a music album called "My Teenage Dream Ended."
Back in 2013, Farrah Abraham earned around $1M for selling a sex tape to Vivid Entertainment – with James Dean as the co-star.
She has released a total of 3 sex tapes – and clearly has some experience in the adult entertainment industry.  Logical progression: OnlyFans.
Farrah's OnlyFans is relatively inexpensive compared to other celebs ($5/month) and is seemingly packed with content: 358 pics; 341 videos; 6 audios (as of September 2021).
It is unknown as to whether her OnlyFans content is semi-nude, nude modeling, or full on X-rated, etc.
19. Danielle Lloyd (544K & $18/mo)
Model Records

: $156.7K to $783.4K (monthly)

Rich List

: $188K (monthly)
Bio reads: "Former Miss England, Miss GB and American playboy centerfold. Love working out keeping my body in shape. Recently had a Brazilian Bum."
As of September 2021 – Danielle Lloyd's OF has 644 posts; 349 pictures; and 45 videos.
Her regular subscription price is $18 per month.
Considering that she's a former Miss England – and has some notoriety in the modeling industry – many people are probably paying for her OF.
Estimates suggest she's earning a 6-figure-per-month income from her OF content.
20. Lexi Kai (874K & $11/mo)
Model Records

: $153.8K to $769.1K (monthly)

Rich List

: $184.6K
Bio reads: "Hi babe. Thank you for subscribing to me! This will all be included: personal chatting, sexy snaps, behind the scenes of photo shoots, personal shared stories, extremely sexy implied, custom made videos, and more!"
Not really sure who she is – but apparently is a celebrity "web star" who gained fame through her Instagram account featuring bikini shots, fashion, and lingerie modeling with a curvy muscular physique.
Estimates suggest that Lexi is likely earning at least $100K per month from her OnlyFans.
That said, she has just 55 total media posts (34 pics; 21 vids).  Due to relatively low activity, it's possible that her earnings are overestimated.
21. Monica Huldt a.k.a. Swedish Bella (256K & $30/mo)
Model Records

: $122.9K to $614.4K (monthly)

Rich List

: $147.5K (monthly)
Bio reads: "Welcome to my OnlyFans. Fully Explicit Wall Content."
Monica Huldt is best known as "Swedish Bella" on her social media.  In March 2020 – Business Insider interviewed her wherein she claimed to be earning a "6-figure salary" from OnlyFans. (R)
At the time of the BI interview, Monica was charging $6.50 per month for an OF subscription.
Now it seems as though she's charging $30 per month.
The interview with BI states that she: (1) talks to followers a lot to know them on a personal level (takes ~2 hours each morning); (2) posts a new photo every morning (non-explicit lingerie); (3) fulfills private requests for additional money.
She's had 2 plastic surgeries (Brazilian butt lift and breast implants) both funded by her OnlyFans earnings and social media presence.
She states that ~10% of her income comes from fulfilling "private requests" for fans.
(Examples of private requests she's fulfilled: Reading a custom script wearing a cowboy hat for a cattle rancher; wear a bikini and get intimate with a pink teddy bear).
22. Sonja Morgan (1.1M & $5/mo)
Model Records

: $88K to $440K (monthly)

Rich List

: $105.6K (monthly)
Bio reads: "TV Personality, #RHONY, Funny Girl, Fashion & Shoe Designer, Philanthropist, Mom."
Sonja Morgan is apparently an American TV personality, socialite and philanthropist – best known for her long-running stint as a cast member of the BRAVO show "The Real Housewives of New York City."
As of September 2021, her OF contains 219 media posts (142 photos; 77 videos) + 180 standard posts.
It is unclear as to whether she's posting pornographic content or simply some lifestyle exclusives and general "sexy" (non-nude) pics.
Additional Celeb earnings on OF…
Courtney Stodden (314K & $15/mo)
Model Records: $75.4K to $376.8K (monthly)
Rich List: $90.4K (monthly)
Bio reads: "Exclusive NSFW content."
Courtney Stodden is a media personality, model, singer, and songwriter.
She's perhaps best known for appearances on shows such as: Couples Therapy (2012), Celebrity Big Brother (2013), Reality Ex-Wives (2015), Mother/Daughter Experiment (2016), Celebs Go Dating (2017), and Courtney (2020).
Because Courtney is posting NSFW content and is active on OnlyFans – I'd guess that she's earning high 5-figures (at least $75K per month).
As of September 2021 – her OF has 118 media posts (26 pics & 92 vids).
Safaree Samuels (3.3M & $15/mo)
Model Records: $792K to $3.96M (monthly)
Rich List: $950K (monthly)
Drew's estimation: $47.5K to $95K (monthly)
Safaree Samuels is an American rapper, songwriter, businessman, and TV presenter.
He started his musical career in the group Hoodstars in the early 2000s alongside Nicki Minaj – but is also a solo artist.
(Being familiar with rap – I have absolutely zero clue who this dude is).
Nonetheless, he's got a pretty massive following and is/was married to fellow OF star Erica Mena.
Currently (September 2021) Safaree's OF has 169 posts (70 pictures, 31 videos) – and I'm unsure of whether the content is mostly lifestyle or porn.
I'm assuming Safaree (as a male) gets 5% to 10% of the subscribers a woman gets (due to lower demand for male content).
With my adjustment, I'm estimating that Safaree earns between $47.5K and $95K per month (still a damn good income).
Tyler Posey (6.3M & $5/mo)
Model Records: $504K to $2.52M (monthly)
Rich List: $604.8K (monthly)
Drew's estimation: $30K to $60.5K (monthly)
Actual (?): ~$24K (monthly)
Tyler Garcia-Posey is an American actor and musician best known for playing Scott McCall in the MTV series Teen Wolf (2011-2017).
Posey has also appeared in Collateral Damage (2002); Maid in Manhattan (2002); Scream series (2019); animated Fast & Furious: Spy Racers on Netflix (2019).
Anyways, it seems as though dude has a relatively large IG following (over 6M subscribers).
His OnlyFans bio reads: "Hola my friends thanks for stopping by. Gonna be posting a bunch of sh*t here you won't see anywhere else."
Tyler has a total of 356 media posts (276 pics; 79 vids; 1 audio).  I'm not sure of the nature of his content.
Nonetheless, for the month of June – his entire earnings from OnlyFans were donated to "mental health" charities.
He announced that he/his followers raised $24K total during June – meaning that's probably around what he's making from his OF per month. (R)
This is helpful for analyzing discrepancies between estimated earnings and actual earnings.
Given that Tyler Posey: isn't an A-list celebrity, isn't charging a high amount per month, and is male (significantly lower demand for male content than females), I'd guess he gets around 5-10% of the total subscribers a woman would get.
My calculations have him earning an estimated $30K to $60.5K.  As you can see, even my lowest estimation of $30K was too high.
This means that either: June was an abnormally low month for earnings; Tyler has many fake IG followers (or followers that aren't very active); and/or the conversion from IG followers to actual OF subscribers is extremely low for Tyler.
If we assume that Tyler's June 2021 earnings are typical (~$24K) and that his IG followers aren't mostly fake or inactive – this means his conversion rate from IG followers to OF subscribers is extremely low at ~0.096% (less than one-tenth of 1%!).
Aaron Carter (541K & $15/mo)
Model Records: $129.8K to $649.2K (monthly)
Rich List: $155.8K (monthly)
Drew's estimation: $7.8K to $15.6K (monthly)
Bio reads: "Exclusive NSFW content."
Aaron Carter is a rapper, singer, songwriter, actor, dancer, and record producer.
He's known primarily for his music career and being related to Nick Carter of the Backstreet Boys.
It appears as though he's now pivoted from music to focus primarily earning money from his celebrity status via OnlyFans – where his bio suggests he posts NSFW content.
Thus far he's posted 136 pics and 15 videos (September 2021).
Because Aaron is male – I'm estimating that he earns substantially less money than "estimation" calculators predict.
I'd guess that he's earning 5-figures per month from OF – but not 6-figures.
Milk (923K & $10)
Model Records: $147.7K to $738.4K (monthly)
Rich List: $177.2K (monthly)
Drew's estimation: $8.9K to $17.7K (monthly)
Bio reads: "18+, Queer, He/Him. Will post content throughout the week."
A drag queen going by the stage name "Milk" (BigAndMilky) has amassed 922K followers on IG.
I'm not sure how the conversion rate is for Drag Queens (IG to OF) – but I'd imagine it being greater than for normal guys due to feminine appearance and niche appeal (drag queens).
Therefore, I'm estimating that Milk earns closer to $17K per month from OnlyFans (than $8.9K – the lower end of my range).
Additionally, perhaps doing the same adjustment for standard "males" makes the estimated earnings less accurate (due to the drag appearance).
Milk might earn way more from OnlyFans than even the peak of my estimated range ($17.7K per month).
Shea Coulee (1.5M & $5/mo)
Model Records: $120K to $600K (monthly)
Rich List: $144K (monthly)
Drew's estimation: $7.2K to $14.4K (monthly)
Bio reads: "Equal parts Bourgie & Banji. RuPaul's Drag Race All Stars 5 Winner."
Shea Coulee is a "drag queen," musician, and Chicago socialite best known for appearing on RuPaul's Drag Race.
Because Shea is not biologically female – I'd guess there's less appeal for "her" on OF than actual females – but more appeal than standard males.
The greater appeal than standard males has to do with a few things including: feminine appearance and highly-niche content (drag queen).
That said, Shea has been relatively inactive on OF (last seen January 28, 2021 and last post October 2020).
My guess is that due to inactivity – Shea probably isn't earning much from OF.
Moreover, Shea only has posted 12 standard posts and 14 media posts (and they're all focused on promoting Shea's music).
I'd be surprised if Shea's OF was even pulling in $7K per month.
OnlyFans earnings will change after this article was published…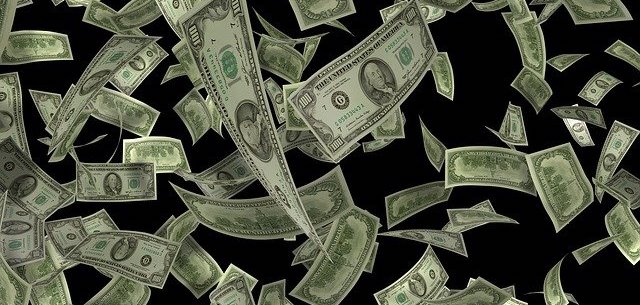 August-September 2021
The above IG follower counts and monthly OnlyFans costs were documented August-early September 2021 – and are subject to future change.
(Beware of this if you're reading in the future).
Free OnlyFans earn from tips
Many "FREE" OnlyFans profiles earn a significant amount of money from "tips", PPV content, custom content, and get free stuff from Amazon Wishlists.
Because earnings cannot be estimated from tips in any predictable way – I did not attempt it.
Earning estimations may be inaccurate
Earning estimations may not be entirely precise due to "discount" offers/bundles wherein fans can buy several months to save on average cost per month (e.g. ~33% for 3-month commitment).
Difficulty pinpointing IG celebs on OF
I have no way of easily identifying Instagram personalities with the most followers and OnlyFans accounts.
If you know of any Instagram personalities with high follower counts (e.g. millions, tens-of-millions) with OnlyFans accounts that I may have missed – let me know (I'd guess that I missed some).
Earnings for Celebrities with "FREE" Subscriptions
To calculate this I needed to use the Rich List formula – because the Model Records calculator will not attempt to estimate accounts that provide "FREE" subscriptions.
I suspect that Jordyn Woods and Pia Mia are some of the top earners on OnlyFans with "FREE" accounts (no paid subscription).
Bella Thorne (26.4M)
Earning potential: $506.9K (monthly)
The reason Bella likely made her OF "free" was because she can earn a boatload of money by having it free – without the backlash of paying fans disappointed in her for not posting "NSFW" (i.e. nude) posts.
Jordyn Woods (11.9M)
Earning potential: $228.5K (monthly)
Jordyn Woods keeps her OF "free" likely for similar reasons as Bella Thorne.  She is already wealthy and knows that she can still earn probably $200K+ per month without having any of her fans actually "pay" money to subscribe (win-win).
Pia Mia (6.9M IG)
Earning potential: $132.5K (monthly)
American singer and actress Pia Mia should have a relatively easy time making an extra 6-figures per month on OnlyFans without even charging for basic subscriptions.  (Probably gets a lot of tips and requests for custom content).
DJ Khaled & Fat Joe (30.2M IG)
Earning potential: $495.4K (monthly)
Drew's estimated potential: $24.8K to $49.5K (monthly)
Combined, DJ Khaled and Fat Joe have 30.2M IG followers (25.8M + 4.4M) though there's probably overlap.
I'm going to use just Khaled's IG (25.8M) to calculate what he could be earning according to Rich List – even with a "FREE" account.
(I'd lower this earning potential a bit considering the content isn't NSFW and it's 2 males).
Alexis Texas (5.7M IG)
Earning potential: $109.4K (monthly)
When a famous Pornstar isn't charging money for their OnlyFans – you've gotta scratch your head a bit.
I'm guessing Alexis Texas could earn far more if she charged even $5 per month – but maybe I'm wrong.
Maybe getting people's proverbial "foot in the door" leads to a lot of upselling.
Tana Mongeau (5.7M IG)
Earning potential: $109.4K (monthly)
Tana Mongeau is somewhat confusing on OnlyFans due to the fact that she has several OnlyFans accounts: (1) FREE vs. (2) Tana Uncensored a.k.a. Tana Gone Wild.
Not really sure how these differ – but the latter costs $25 per month on subscription.
Brittney Palmer (1.2M)
Austin Mahone (10.4M)
Earning potential: $199.7K (monthly)
Drew's estimated potential: $10K to $20K (monthly)
Ryan Kelley (1.9M)
Earning potential: $36.5K (monthly)
Drew's estimated potential: $1.8K to $3.65K (monthly)
Harry Jowsey (3.8M)
Earning potential: $73K (monthly)
Drew's estimated potential: $3.67K to $7.3K (monthly)
How does OnlyFans work?
In a nutshell, content creators (i.e. sellers) on OnlyFans earn money from users (i.e. fans) who subscribe to their "content."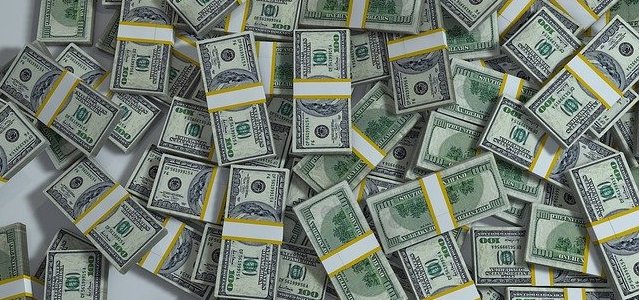 The service allows "fans" to: (1) pay for monthly subscription content (range: $4.99 to $49.99), (2) provide one-time tips (if the fans really enjoyed the content), and (3) purchase exclusive PPV (pay-per-view) content (i.e. premium upsells) – from "creators."
As of 2021, the website hosts over 2 million content creators and has amassed over 150 million users.
OnlyFans takes a 20% cut of creators' profits – and reported $390M in revenue for 2021. (R)
From this we know that creators (as a whole) earned approximately $1.95 billion in 2021 (divide 390M by 20% – leaving you with the remaining 80% going to creators).
Interestingly: (1) the top 1% of creators make 33% of all the money on OF; (2) the top 10% of creators make 73% of all the money (Pareto Principle); (3) the average OF account makes $180 per month.
Elite OnlyFans creators make around $100,000 per month (or ~1.2M a year) – a very substantial income for merely posting lewd content.
I've never used (nor do I ever plan on using) the site OnlyFans… however, it has become quite popular for numerous reasons:
Notoriety: OnlyFans is well-marketed and has become the "go-to" source for creator-to-consumer (i.e. thot-to-simp) content. Most people have heard of OF and have at least Googled to read about it, find out how it works, etc.
Celebrities: Celebrities like Bella Thorne, Cardi B, Megan Thee Stallion, Bhad Bhabie, Blac Chyna, Chris Brown, Tyga, et al. use the platform to maximize earning potential. Data reveal that celebrities are responsible for the majority of new OnlyFans sign-ups.
Porn: Most people use OnlyFans primarily to view nudes (i.e. porn) or at least somewhat "explicit" photos/videos of someone they like or know (e.g. a celebrity).
Attention: Many of the consumers (obviously not all) are "lonely" men who are literally willing to pay for attention (e.g. DM interactions) and explicit pics/vids from good looking (and in some cases – below average looking) women.
Exclusives: Many "creators" (i.e. sellers) on OnlyFans provide exclusive content to their "fans" and offer "custom content" for additional money.
Other reasons for OnlyFans' popularity explosion include:
Easy supplemental income for exhibitionists
Low effort/barrier to entry (no need to work with a porn agency, simple to promote, high IQ not required, etc.)
Large profit potential (relative to porn companies)
Pandemic lockdowns (which reduced opportunities for sex work – so many gravitate to OF)
Fully digital (convenient – everything is online, no STD risk, etc.)
Note: Technically OnlyFans can be used for any type of content, but other content (i.e. non-sexual) creators use other platforms like Substack (writing), YouTube (video), Patreon, Skillshare, etc. – or they just sell content/products directly to consumers.
Regardless of why people use OnlyFans, I wanted to investigate who the highest earners are as of 2021 – because I was genuinely curious… who's making a killing for simply posting pics and vids?
Top 10 OnlyFans Earners (2021)
Impossible to know (?): As of current, there's no way to actually determine the number of subscribers for profiles on OnlyFans.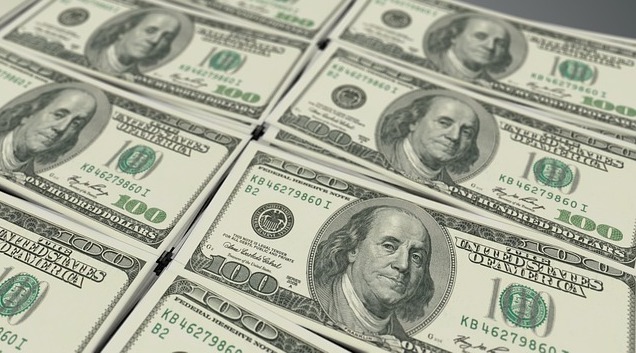 If this were publicly available, we could calculate estimated monthly earnings by multiplying (total subscriber count * regular monthly subscription cost * 80% – OnlyFans takes a 20% cut).
Even this would be somewhat imperfect because there are accounts with "free" subscriptions that make a killing via exclusive PPVs and "tips" received.
Therefore, most of the websites purporting to know who is "earning the most" on OnlyFans and actually listing earnings are misleading – probably to a significant extent.
There are several sites akin to "SocialBlade" specifically for OF like: OnlyFinder.com; OnlyCreator.com; and FansMetrics.com – but the accuracies are questionable at best (and each seem to provide slightly different data).
If I had to guess the "top" earners on OnlyFans – I'd guess female celebrities (e.g. Cardi B, Megan Thee Stallion, Bhad Bhabie, Bella Thorne, etc.).
Why? Because they have the biggest follower counts outside of OnlyFans – and a percentage of their "fans" will want to buy exclusive content on OnlyFans and may want these celebs to notice them – so they might even "tip."
Confirmed earnings (Case Examples)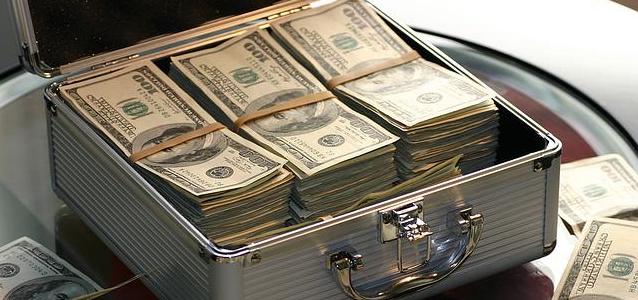 Bella Thorne: It is confirmed that ex-Disney channel star Bella Thorne earned over $1M in her first 24 hours – and over $2M in her first week on OnlyFans – and she didn't even post "nudes." (R)
Bhad Bhabie: The "Cash Me Outside" girl Danielle Bregoli a.k.a. Bhad Bhabie earned over $1M in her first 6 hours on the OnlyFans platform. How do we know this? She posted a screenshot of actual earnings on her Instagram. (R)
Jem Wolfie: Perth-based model Jem Wolfie revealed that she was earning $30K per day from her OnlyFans account in 2019. Doing some quick "maths" we can estimate that she's making approximately $900K per month (it is unknown as to whether this $900K is before or after OF takes their cut). (R)
Corinna Kopf: Is confirmed to have made approximately $4.2M in one month on the site. My guess is the $4.2M earnings were uncharacteristically high relative to average months – but I could be incorrect. (R)
Belle Delphine: Shared a legitimate screenshot of her earnings showing that she made over $1.2M in one month. (R)
Poindexter (Crystal Jackson): Is suggested to be earning around $150,000 per month from OnlyFans. (R) (That said, I cannot find any confirmation directly from her – but it sounds believable).
Does this mean that Bella Thorne and Bhad Bhabie are earning over $100M per year from OnlyFans?
No. Why? Initial hype generates most of the high "first day" and "first week" earnings – then the hype subsides a bit.
Calculation Data from "OnlyFans Rich List" (SlotsUp)
In September 2020 – a gambling website known as "SlotsUp" attempted to estimate OnlyFans earnings with a straightforward method. (R)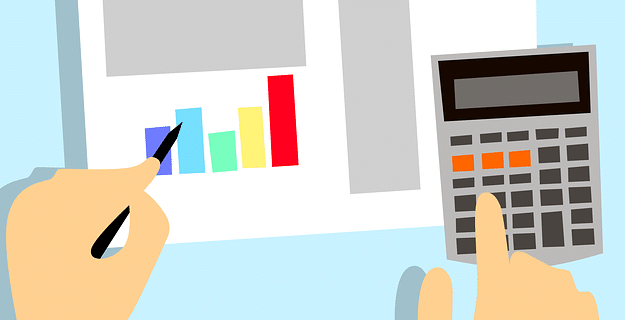 What was the method? Using OnlyFans "estimated earnings calculator" and combining Instagram followers with either actual or estimated monthly subscription price – while subtracting 20% cut that OnlyFans takes from profits.
That said, the "calculator" mentioned by SlotsUp remains unknown – therefore we aren't sure of its exact formula – but we can do some guesswork.
For example, let's analyze the data for Blac Chyna (estimated to have the highest earning potential on OnlyFans in 2020).
Blac Chyna (2020): ~16.3M followers on IG. OF subscription price at the time was €39.43 ($40).  This generated an estimated monthly OF earnings of €15,418,259.
What's a bit unclear? Whether the 20% OF cut was taken out of the subscription price prior to entering it in the "calculator" – or if the 20% cut was taken out after.
If the 20% cut was taken out before the calculator input – then this means the calculator estimated ~391K of 16.3M (~2.4%) IG followers would join and pay $50 per month for Blac Chyna OF content.
If the 20% cut was taken during/after the calculator input, then this would mean ~488K of 16.3M (~3%) IG followers would join and pay $50 per month for Blac Chyna OF content.
In other words, the calculator is estimating that 2-3% of Blac Chyna followers (of her 16.3M) will end up subscribing to her OnlyFans (this is probably a reasonable estimate).
(Sidebar: It reminds me of an old formula for Google advertisement earnings – a rough estimate for pay-per-click earnings is traffic * 5% (0.05) * 25% (0.25 – the cut you get after Google takes their 75%).
Obviously higher cost subscriptions (e.g. $50 for Chyna) may decrease total sign-ups relative to lower-cost subscriptions like Bella Thorne had (e.g. $20 per month).
For the sake of comparison, let's analyze Bella Thorne…
Bella Thorne (2020): 23.8M (IG followers); €15.77 (monthly OF cost). Estimated earnings (monthly) = €9,013,128.
Now let's determine whether the calculator differed relative to Blac Chyna in terms of percentage of IG followers estimated to buy her OF.
For Bella Thorne, it was estimated that 2.4% to 3% of IG followers would pay $20 for an OF subscription (this is relatively similar to estimations given for Blac Chyna).
(I calculated figures for more celebrities on the list such as Cardi B and Tyga – and can confirm that the calculator estimates 2-3% of their IG followers will subscribe to their OF).
Is this calculated earnings estimation relatively accurate? It's unclear.  For example, we have confirmed data showing that Bella Thorne earned over $2M in one week.
Assuming earnings didn't decline and could be extrapolated to an entire month, this would likely be around $8-10M per month – which means the tool is relatively accurate (predicting ~$10.6M per month).
Could Bella Thorne sustain these earnings over a long-term? Unknown, but probably not. Why? Initial hype gets a lot of people flocking to pay for content – but generally doesn't keep them paying over a longer-term.
For someone like Bella Thorne, my guess is that she'd earn less than the "estimation" going forward – but still make a minimum of $5M per month from her OF.
Moreover, I'd say the calculated estimation is probably more accurate for some celebrities than others.  (Jem Wolfie is a prime example).
Jem Wolfie (2020): 2.7M (IG followers); €3.94 (monthly OF subscription).  The OF star revealed that she's earning around $30K per day on OnlyFans – which extrapolates to ~$900K per month.  The "Rich List" calculator estimated that she'd earn around $300K per month – meaning it underestimated her earnings by 3-fold.
(Assuming Jem wasn't exaggerating her average daily earnings or merely reporting one of her "highest earning days" – then the calculator is massively "off").
Corinna Kopf: Based on the hypothesized "Rich List" calculation formula, Corinna Kopf would be earning an estimated ~$2.8M per month in 2021 from OnlyFans. (Calculation: 6M Instagram followers * 2.4% * $25/month * 80% = ~2,880,000).  This might be a relatively conservative estimation.
Belle Delphine: Based on the hypothesized "Rich List" calculation formula, Belle Delphine would be earning an estimated $474K per month in 2021 from OnlyFans – which is 2-to-3-fold less than what she's actually shared to have made in one month. (Calculation: 706K Instagram followers * $35 * 2.4% * 80% = ~$474,432).
(To be fair, Belle may have a "niche" look, generate more tips, or just have shared one especially lucrative month of earnings with the public).
Mrs. Poindexter (Crystal Jackson): Using the "Rich List" calculation formula, Mrs. Poindexter would be earning an estimated $255K per month. (Calculation: 887K IG followers * $15 * 2.4% * 80% = $255,456).
My guess is that her income from OnlyFans was slightly underreported or merely estimated (such as post-tax income) at the time it was shared publicly.
Conservative Formula for Estimating OnlyFans Income
Caveats: This assumes the OnlyFans user is active on Instagram or is somewhat of an Instagram celebrity.  Obviously may not be accurate for all OnlyFans users – and might only be useful for those with large followings (e.g. celebs).
Formula: (Instagram follower count) X (OnlyFans montly cost) X (2.4%) X (80%)
Example: Ariana Grande (doesn't have OnlyFans – just showing how this would work) and assuming she charged $5 for her OnlyFans.
262M followers * (hypothetical $5 monthly cost) * (0.024) * (0.8) = $25.152M per month.
If she charged $20 for her OnlyFans – she'd be estimated to earn $100M per month.
Upper threshold for Ariana would be if she charged $50 per month – she would theoretically rake in $251M (possibly earning around $3B per year).
(With the "Model Records" calculator – which is probably more accurate – Ariana would make between $20M and 104M for charging $5 per month) – which is pretty insane.
OnlyFans earnings potential calculators…
Outgrow: I maxed out everything on this calculator (female, NSFW content, 50K followers, top 1% of creators, $50 subscription) – and it provided a monthly estimation of $691,710 in earnings – and an annual earnings of $8,300,520 (before taxes). (R)
Model Records: This calculator estimated that, based on 16.3M IG followers (like Blac Chyna) and charging $50/month for an OF subscription, I could earn between $13M and $65.2M per month. (R)
Jem Wolfie: If we use Jem Wolfie's data in this calculator for 2020 – she had ~3.7M followers on IG and charged ~$5 per month. The calculator estimated that she'd earn between $296K and $1.48M per month (which is consistent with her $30K per day earnings).
Corinna Kopf: If we use Corinna Kopf's data in this calculator for 2021 – she has ~6M followers on IG and charges $25 per month for OF. The calculator estimates she's earning between $2.4M and $12M per month (this is pretty good – as she's admittedly earned $4.2M in one month).
Belle Delphine: If we use Belle Delphine's data in this calculator for 2021 – she has ~706K IG followers and charges $35/month for OF. The calculator estimates she's earning between $395.36K and $1.9768M per month (which is accurate – as she's earned $1.2M per month).
Poindexter: Crystal Jackson (~887K IG followers, charging $15/month on OF) is estimated by the calculator to earn between $212.8K and $1.06M per month. Though she reportedly earns $150K per month (it's unclear as to whether this was actually confirmed by her… it could be outdated or a "low ball" estimate as well).
Considering the consistency with Jem Wolfie's actual earnings, this calculator is probably good at providing a crude range of OnlyFans earning potential.
My calculations indicate that around ~6% of both Belle Delphine and Mrs. Poindexter's IG followers end up buying their OnlyFans subscriptions.
Note: If you know of any other calculators for estimating OnlyFans earnings, feel free to let me know.
To design a more advanced calculator, one would want to factor in and weight things like:
Cost of the OF subscription (higher cost = fewer % signing up)
Attractiveness (more attractive = more sign-ups)
Sex (females = more sign ups by far)
IG engagement (some celebs have poorer engagement despite many followers – eliminating fake followers from the equation would be beneficial)
Follower demographics (e.g. age, disposable income, willingness to pay for content)
Celebrity engagement on OF (more engagement = more tips and earnings)
Nonetheless, I think the formula for this calculator is simple and reasonably accurate – though obviously imperfect.
Determining Top Earners on OnlyFans… (Process?)
I do NOT know who is earning the most on OnlyFans in 2021.
Most websites in Google search results for "highest OnlyFans earners" are (likely) completely bogus.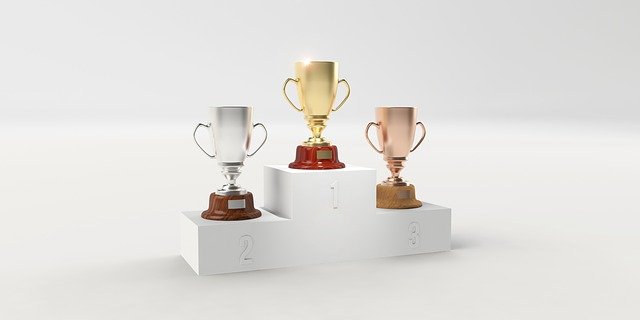 Why? They have no methodology whatsoever for determining "estimated earnings."
Some "net worth" sites might argue that they have a proprietary estimation method – but this is most likely a BS façade intended to convince gullible visitors and Google that the data provided are accurate.
What most websites are doing is: (1) listing a random number (usually in the millions, most likely to save time) OR (2) copying or slightly modifying the net worth listed on another site (i.e. the blind leading the blind).
Zero "celebrity net worth" sites have authenticated earnings data.
Why? Most celebs (other than a braggadocios minority) generally don't want the general public knowing how much they're worth.
Even a simple calculation for approximating net worth (e.g. earnings from all years in NBA minus estimated state and federal taxes) would provide us a limited (albeit more accurate) understanding of how much money a person is likely worth than what's available.
I'm NOT claiming to have an accurate method for estimating "highest OnlyFans" earners – but below is my thought process.
Drew's thought process:
Women have larger draws than men (obviously)
Instagram follower count should crudely predict OnlyFans subscribers (in most cases)
Paid OnlyFans will probably generate more revenue than "free" (but if priced too high – the number of subscribers will be reduced)
NSFW > SFW (NSFW content can be sold for a higher price and will generate more subscribers than SFW content)
Lower cost subscriptions > higher cost subscriptions (to some extent – e.g. $50/month will price out a lot of people relative to $5/month)
Some women likely have better conversion rates than others depending on marketing, magnitude of sex appeal, having a "niche" look – etc.
The "Model Records" calculator was able to generate accurate estimated earnings ranges for multiple OnlyFans stars (e.g. Jem Wolfie, Corinna Kopf, Belle Delphine, Mrs. Poindexter).
Calculations: I'm going to use: (1) "Model Records" calculator AND (2) the "Rich List" (more conservative) formula to provide hypothesized estimations of OnlyFans earnings.
Included below are the: (A) IG follower counts; AND (B) OF subscription cost per month – for various celebrities as of August 2021.
Estimating earnings from "FREE" OnlyFans accounts… (Things to Consider)
"FREE" subscription accounts can still earn a substantial amount of money.
How? They'll get more subscribers than paid accounts (inherently because it's free – zero barrier to entry).
Some of these subscribers will pay for upsells (e.g. PPV exclusives, custom content) and/or send "TIPS" (or buy Amazon Wishlist items) to get the creator to notice them (some creators respond to all tips).
Number of "exclusives" and total time spent interacting with fans will likely determine earning potential here.
Note: It's also possible that some "FREE" accounts earn more than they would if they had paid accounts.  Though this sounds counterintuitive – upsells (PPVs) and tips can probably go a long way (or there would be fewer accounts with "FREE" content).
Though some "FREE" accounts probably earn a lot of money, other "FREE" OnlyFans accounts are operated with the sole goal of promotion and attention getting – rather than earning anything.
In other words, certain "creators" might just want to use OnlyFans to gain followers on other platforms (e.g. Instagram) or to promote music.
What I've learned from analyzing OnlyFans creators & estimated earnings…
Earnings for celebrity OnlyFans accounts are probably overestimated (to some extent) by websites, bloggers, etc. (This is mostly because nobody is doing math – they're just regurgitating whatever a seemingly reliable site publishes).
The "Rich List" created by SlotsUp is based on a specific formula (that takes into account IG followers) – but this formula does not provide universally accurate earnings estimations.
In fact, I'd guess that the "Rich List" provides an erroneously high earnings estimation for a majority of those listed.
The Model Records OF Earnings Calculator generally provides an accurate "estimated earnings" range for popular female content creators (I've confirmed this with publicly documented earnings from numerous creators).
That said, the "Rich List" and "Model Records" estimations are probably grossly inaccurate for male content creators on OnlyFans.
Male content creators, even if celebrity status, likely generate 4% to 10% of the total conversions (IG followers to OF subscribers) that women generate.
In other words, if we were to compare a female OF creator and a male OF creator – each with 10M IG followers charging $5 per month for OF subscriptions, the female would earn ~$960K whereas the male would earn $38.4K to $96K.
This is consistent with alleged earnings data from male creators (e.g. Tyga, Tyler Posey, etc.). (For example, Tyler Posey has over 6M IG followers and charges $5/month but earned just ~$24K for June 2021).
Earnings for a subset of "niche" accounts are likely underestimated for a subset of female creators (e.g. Belle Delphine).
Conversion rates are influenced by: sex (females #1); reasons for IG following (to perv pics vs. general interest); social engagement among followers; engagement with followers; niche (i.e. uniqueness); attractiveness; activity on OnlyFans; followers across platforms (beyond IG); type of posts on OF (nude vs. lifestyle).
Let's take Belle Delphine as an example: engaged followers; followers following mostly for sexual content; niche (gamer-type?); highly attractive; very active on social media and OnlyFans; posts mostly NSFW on OnlyFans.
Although Belle Delphine has 709K IG followers – her conversion rate (IG to OF) is likely off-the-charts high relative to what she charges per month for her OF content (~$35/month). Charging less would probably yield a higher conversion rate.
Belle is probably earning at least ~$1.2M per month (based on an old screenshot she shared of her earnings – assuming they're typical). This tells me her conversion rate is 5% to 6% (which is great for higher priced subscription).
On the other hand, Tyler Posey: is male likely has many IG followers who are NOT interested in sexual content; less engaged followers; and may not post as much NSFW content on OF as Belle. Moreover, he's a male – and the demand for male porn is pretty low (females and gay/bisexuals?).
For this reason, despite Tyler having around 6-fold the number of IG followers as Belle Delphine, his conversion rate (IG to OF subscribers) is ~0.096% (not even 1/10th of 1%) for a far lower cost OnlyFans ($5/month).
Variables that affect OnlyFans subscriber counts (Simplified)

Females > Males: Females generally out-convert (and thus out-earn) males by at least 10-fold – even with equal social media followings. (Higher demand for female OF content makes sense).
NSFW > SFW content: Doing actual NSFW content or porn (video & pictures) is going to generate more subscribers (in most cases) than other forms of content. Video and picture porn likely trumps semi-nude content, and semi-nude content likely trumps general modeling and lifestyle content.
Niche appeal vs. "broad spectrum" appeal: Anyone with major niche appeal (e.g. Belle Delphine has cultivated a quirky anime/gamer type "look") – should trump "broad spectrum" appeal types. However, "broad spectrum" appeal types may trump those with appeal to a relatively narrow niche (e.g. gothic).
Attractiveness: Individual attraction is subjective – but mainstream attraction is objective (i.e. # of people who think someone is "highly attractive" out of 1000). Generally, people who objectively highly attractive will be able to generate more subscribers than less attractive competition.
Engagement (2-way street): The degree to which a creator is engaged with his/her audience (i.e. fans) – and the degree to which fans are engaged with the creator – will also influence follower counts. Most people want to feel like they have some sort of social connection with the creators – thus engagement helps solidify the connection and subscriber retention.
Activity (frequency of posting): Amber rose is relatively inactive on OnlyFans, whereas someone like Belle Delphine is extremely active. Higher activity (e.g. posting more) is likely going to increase subscribers and earning potential than limited activity.
Popularity (as of current): The magnitude of someone's current popularity can influence OnlyFans subscriber counts and earnings. If someone is trending on Google regularly for modeling and getting a lot of attention – I'd expect greater OF earnings than someone low in current popularity.
Celebrity (i.e. fame): How famous is the individual on OnlyFans? Fame alone can be a subscriber magnet.  Someone with extremely high current popularity (2021) and high fame is Cardi B.  As a result, she likely earns a boatload from OF without posting lewd content.
Competition: The global population continues to increase – and as a result – the competition on OnlyFans also gets more heated. Early OnlyFans creators are ahead of the curve – but it may be tougher for those doing well on the platform to
Age (younger vs. older): While there are older women making a killing on OnlyFans – most women setting earnings records (e.g. $1M+ in less than 24 hours) are young (18). Everything else equal – younger age creators should generate more subscribers than older aged ones.
Monthly cost (& discounts): The cost of an OnlyFans subscription will impact the total number of subscribers and thus earnings. Lower cost = more total subscribers. Higher cost = fewer total subscribers.  The "optimal cost" for maximizing earnings may vary depending on the specific creator.  Discounts such as for multi-month commitments (e.g. 50% off for 3-month subscription) will also likely increase total subscriber counts.
Additional things to keep in mind…
No public data: OnlyFans does NOT make account data public (number of subscribers, growth rate, etc.). Ideally, we could look at any account and simply know how much they're making per month – and how they're making it (e.g. number of paid subscribers, PPV sales, custom sales, tips, etc.).
Don't trust most websites: Most websites are simply sheepish with regard to OF earning projections (most reference SlotsUp.com's OnlyFans Rich List – which may be problematic but is probably better than nothing).
My estimates are NOT perfect: Earnings might be far more or far less significant than the estimates I've compiled via Model Records calculator; Rich List formula; and my own sex-specific adjustments.
Scientific approach nearly impossible: It's extremely difficult to come up with a scientific approach to estimating OnlyFans earnings when subscriber counts are hidden (and sites that claim to know exact subscriber counts are probably inaccurate).
Ideally we'd develop some sort of machine learning AI that could gather IG data and make earnings estimations based upon: (1) known conversion rates for creators; (2) sex of creator; (3) OF activity; (4) age; (5) number of OF posts; (6) type of OF content; (7) cost for content; (8) verified earnings of creators willing to share – and more.
Without data beyond IG followers and verified earnings from several accounts – we're really making broad predictions (OF subscribers, tips, sales of exclusives, etc. are all unknown).
Which OnlyFans creators are most "efficient?"
In my opinion, the real "winners" on OnlyFans are those who: (1) make a lot of money – (2) relative to total time and perceived effort invested.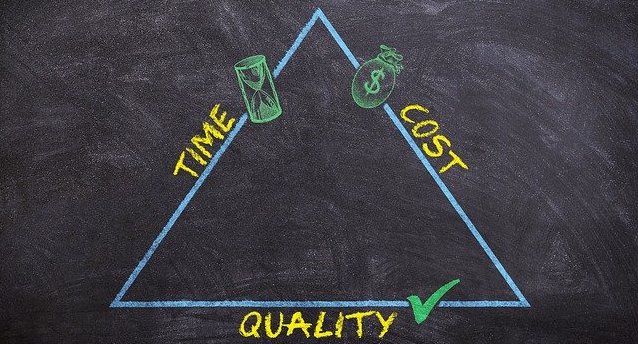 In other words, if someone is earning $1M per month and only spends 1 hour per day "working" and the perceived effort is ranked at a 3/10 (easy) – this is extremely efficient.
Conversely, someone else might be earning $4M per month but spending 10 hours per day "working" and the perceived effort is 7/10 (moderate) – this is less efficient.
If OnlyFans wanted to help its creators, it could design some AI (artificial intelligence) to give creators feedback "insights" regarding how their frequency of posting, interactions, etc. – affect earnings.
It could also survey OnlyFans "users" to gather data directly from the people buying to find out what they'd buy more of, what keeps them subscribed, etc.
The goal would then be to maximize revenue while minimizing total effort.
Boost efficiency on OnlyFans via experimentation
Right now, if you're an OnlyFans creator, you could do experiments to determine the following:
Optimal amount to charge per month.
Lower subscription costs might equal more growth (but not necessarily).
Higher subscription costs might equal less growth (but not necessarily).
There's like a sweet spot or ideal amount to charge based on a variety of factors.
Optimal number of posts
Higher frequency of posting might make people develop a stronger connection to you – you'll have their attention more often in their subscription feed.
Lower frequency posting might make people forget about you (especially if you're competing with high-frequency posters).
There's probably a "sweet spot" or ideal number of content bytes (e.g. pics, videos, etc.) to post per day.
Number of interactions
Are you interacting with your fans via DMs?
More interaction with fans (taking into account their wants) will probably make you more successful. Why? You're giving people what they want to see.
Interaction with fans might make people feel a stronger connection (and thus pay more, stay subscribed for longer durations, or buy more PPVs).
Right now, the top OF gal (ArianaHunt126) claims to "reply to all DMs" and "interact with all" of her fans – clearly this strategy is effective.
Number of upsells (i.e. PPVs, customs, etc.)
Having more PPV (pay-per-views) and customs should bolster revenue (there are always people who will pay for premium add-ons).
Assuming you have plenty of "regular" content for subscribers – the amount of premium content should have no bearing on retention of standard subscribers.
PPV content should probably be created with the wealthy clientele in mind (as these are people with the extra money to blow).
Total time investment
Track the total time you invest in creating content and using the OnlyFans platform (e.g. posting, interacting with fans, checking earnings, checking emails, etc.).
Determine whether there's a correlation between the total time you spend doing this and your earnings.
Ideally, you want to invest the least amount of time to earn a satisfying amount of money.
At a certain point – you may not benefit from additional time investment (e.g. working 4 more hours per day to take monthly earnings from $1.5M to $1.6M).
Total number of pictures & videos
Having more total pictures and videos might make people think they're getting a "better deal" when they buy a subscription.
However, having fewer total pictures and videos might make people appreciate the pictures and videos that are posted a bit more.
Fewer total pictures and videos might also be more likely to keep people on the "hook" for a subscription because they want to see future content (rather than just subscribing for a month and saving/screenshotting all content and unsubscribing).
Discounts & subscription bundles
Experimenting with discount packages will help optimize customer retention AND monthly revenue.
Obviously you want: (A) long-term subscriber retention AND (B) to maximize the amount of money earned.
Giving discounts to reward long-term subscribers is probably smart. Giving too many discounts or exaggerated discounts is probably suboptimal.
Marketing efforts
Many of the elite OnlyFans sellers are effective at marketing themselves (to stand out from the crowd of millions of women competing for money).
In some cases, it may be wise to hire a professional marketing team to increase exposure to your account (obviously you'd need to calculate and track ROI).
Marketing takes time and marketing on your own organically is probably going to be an uphill battle (though it can be done).
Note #1: Effectiveness of strategies to maximize "efficiency" may vary and be subject to significant individual variation.  For example, one person might benefit more from simply charging $5 more per month – whereas another might benefit from interacting more with fans.
Note #2: Efficiency isn't everything – enjoyment should also be factored in.  Some creators may "enjoy" OF interactions so much that they don't care at all about efficiency or "having a life" outside of their work.
Calculating efficiency…
(A) Total time invested (editing, posting, interacting) (per month)
(B) Total money invested (marketing, subscription boosts, equipment, etc.) (per month)
(C) Total earnings (per month)
Efficiency equation: (C-B)/A
Total earnings (C) minus (B) total money invested) divided by (A) total time invested.
Hypothetical: You earned $1M and invested $100,000 in your business and spent 200 hours on all business-related stuff.
($900K)/200 = $4500 per hour
Subjective value of time: Is your time worth subjectively more than your hourly earnings?
(Another way to phrase this could be: Does more non-work activity significantly improve your quality of life? If so, you'll want to maximize this up to a certain extent).
Assuming you have all of your financial needs/wants met, AND you significantly value your time engaging in non-work – then you'd want to cut back on your work and engage in a different high-value activity (e.g. exercise, social engagement, family activities, etc.).
If you don't have all of your financial needs/wants met – then obviously subjective value of your time is irrelevant – you'll want to continue working to maximize profits (regardless of the number of hours).
Finally, if you really hate your work on OnlyFans – but are earning a lot of money, set a "set-for-life" financial goal (e.g. $20M).
Once you hit the goal – just stop your OnlyFans altogether and focus on something else.
Invest the money smartly (tech stocks, crypto, etc.) and live off of dividends doing stuff you enjoy.  (You're already in an elite position).
Hedonism vs. other enjoyment
Do you really enjoy working on OnlyFans more than other activities? If so, you might want to increase the number of hours worked (even if it makes you LESS efficient).
Why? You enjoy it. Why not maximize the enjoyment (assuming it doesn't compromise your health or safety, etc.)?
However, if you want to help others – you may want to balance hedonism with helping others (e.g. giving back to humanity) via strategic investments (in companies aiming to improve the world) and charities (e.g. effective altruism).
Should you join OnlyFans as a seller?
If you're considering joining OnlyFans as a seller – the real key is marketing yourself effectively and efficiently.
There are many "good looking" women on the platform and it's highly competitive – but the supply of "simps" willing to pay for content is virtually infinite (due to massive cultural shifts).
That said, fans (i.e. consumers) are going to want more than just good looks.
Good social skills (to keep people coming back for more than your looks) and/or fame (e.g. model, TV star, etc.) go a long way.
If you're a content creator in the sex industry, OF offers a convenient way to distribute nudes and earn some extra money.
Nonetheless, it might be smarter for some women to sell direct to consumer and get paid in crypto (e.g. BTC, ETH) or via PayPal, CashApp, etc. (Why? OF takes 20% of all creator earnings).
Before even starting an OnlyFans, I recommend seeing how big of a following you can get on Instagram, Twitter, Snapchat, Facebook, Reddit, etc.
If you can somehow get a reasonably legitimate following on any of these sites (100K to 1M) – you have potential to earn a lot on OnlyFans (I'd focus primarily on IG though).
Should you join OnlyFans as a "fan"?
In my opinion, it's a waste of both time and money – and supports a horrible cultural shift (putting good looking women on an even higher pedestal than they already were – giving them hard-earned money to show nudes or semi-explicit photos).
Although I don't necessarily have anything against "fans" (you can do what you want) and understand the psychology behind it (desire: custom content, interaction/attention, support sex workers, craving a specific woman, etc.) – it's just odd to me.
Alternatives to OnlyFans content consumption include: getting a hobby, going on actual dates and getting laid, watching normal porn, etc.
Note: I'm aware "men" sell content on OF – but most of the top sellers are women.
Most of the consumers are men – your average woman doesn't typically pay for "nudes" because they can get an unlimited supply for free.
Final recommendations to top OnlyFans earners
If you're reading this article – and benefited in any way – feel free to give me a tip (I assume this is unlikely but figured I'd shoot my shot – no I don't want "content," LOL).
Secondly, I recommend being smart with your money (invest as efficiently as possible – don't just spend it all on random luxury goods, etc.) – this is common sense but some need to hear it again.
Finally, move to a tax friendly location (e.g. U.S. states without income tax, Puerto Rico, etc.) or leave the U.S.A. for a country with low/no tax and high quality of life (the savings will be massive if you're earning over $1M a month).
Ideal person for OnlyFans
Woman: Earn way more than men – have a larger audience.
Secure: Both living in a secure location (and can maintain privacy of location).
Exhibitionist: Likes showing off.
Attention-seeking: Likes attention (obviously).
Celebrity or high follower count: This helps a ton.
Niche: Former nurses, teachers, flight attendants, etc.
Good looking: This is pretty obvious.