Lamar Jackson is undoubtedly one of the top QBs in the NFL as of 2023.
If he's: (A) healthy & (B) on your team – you have a chance to win more games than most teams, make a playoff run, and contend for a Super Bowl; most wouldn't dispute this.
As of late, everyone and their mama is debating whether the Baltimore Ravens should back up the Brinks truck and offer a contract that would rival the GDP of Burundi.
Most fans and members of the media think that Lamar should get "whatever he wants" in the terms of his contract (i.e. long-term & high fully-guaranteed figure).
The Baltimore Ravens organization and a minority of analysts & statistically-minded folks think that Lamar is demanding too much in his contract length and/or guaranteed pay.
Ravens use the non-exclusive franchise tag on Lamar Jackson
March 7 (2023): Ravens place non-exclusive franchise tag on Lamar Jackson (QB).
The non-exclusive franchise tag allows the Ravens to retain rights to Lamar Jackson, an impending free agent.
Franchise tags give players a 1-year contract that is equal to the avg. of the top 5 salaries at his position for the previous season OR 120% of the previous year's salary (whichever is greater).
Unlike the standard "franchise tag," the "non-exclusive" franchise tag allows other teams to negotiate with Lamar Jackson and potentially sign him to an offer sheet.
However, even if another team signs Jackson to an offer sheet, the Ravens retain rights to match whatever offer he receives – such that the Ravens ultimately have the final input.
Why did the Ravens use a non-exclusive tag on Jackson?
Since the Ravens and Jackson haven't reached a contract agreement, the Ravens don't want Jackson to leave without getting compensation.
Using the non-exclusive franchise tag on Jackson is probably a smart move by the Ravens in that it allows: (1) Jackson to receive offers from other teams (understanding his current-market value as of March 2023) AND (2) the Ravens to decide whether to match any offers OR receive 2 first-round picks as compensation.
In other words, if teams want to sign Lamar Jackson – they need to make a long-term, big-money guaranteed offer AND be willing to part with 2 first-round picks – and then hope that Baltimore doesn't match the offer.
The Ravens & Jackson have until July 15, 2023 to either: (A) reach a long-term deal OR (B) agree to sign a 1-year franchise tender (going rate for the franchise tag).
Why teams haven't already signed Lamar Jackson?
Many clueless fans are implying that the Ravens want to pay Jackson the salary of a Walmart greeter and blathering on about "collusion" against Jackson.
The reality is that Jackson was probably offered a reasonable contract relative to demand, perceived skill & durability – AND likelihood of collusion is probably low given the drawbacks associated with giving Jackson an offer sheet.
Transient salary cap restraint: The team that signs the offer sheet has it count against their salary cap for the week (during the period of time when the Ravens can decide whether to match it). Some teams may not like the idea of this when they aren't guaranteed Lamar and could miss out on other free agents due to cap constraints.
Salary cap: Obviously if a team does sign Lamar Jackson, he will likely eat up a significant % of their salary cap. This makes it difficult to retain talent at positions like: WR, RB, O-Line, D-Line, cornerback, etc. – potentially making a team significantly less balanced (such that there are too many deficiencies to overcome even with Lamar).
Draft picks: Many teams do NOT want to give up multiple first-round draft picks for Lamar Jackson – especially if they're rebuilding or deficient in many domains (O-Line, D-Line, WRs, RBs, etc.). If your team is terrible, Lamar won't have much to work with anyway – so you may not want to give up first-round picks.
Questioning Lamar's value: Some teams may question Lamar's value in terms of: passing, durability, and QB style (requires a specific system). Although there's no denying Lamar Jackson is one of the more talented QB's in the league – most don't consider him Top 5. When considering the contract terms (length/guaranteed $) & draft picks compensation – some may think it's a bad deal.
Present QB: Let's say a team makes an offer to Lamar Jackson and the Ravens match it. This would mean that the team which made the offer missed out on Lamar AND implied that they lack confidence in their current QB (which probably isn't a good look unless the current QB is developing and/or subpar).
Learning from mistakes: Players like Kyler Murray, Russell Wilson, and Deshaun Watson signed mega-deals this past season, but all of their teams sucked. Perhaps this will change, but it suggests that having too much money tied up in (likely non-elite/Top 5) QBs makes teams significantly less competitive.
Ravens can match: Ultimately many teams can give Ravens an offer sheet, but if they sense that Ravens will match – there's no reason to do this. It'll just tie up your money for a week, undermine confidence in your existing QB, and may cause some unnecessary drama around the league between GMs.
Why fans want Lamar Jackson to get paid whatever he wants…
There are a variety of reasons that a subset of Lamar Jackson fans want him to get paid "whatever" it takes to get the deal done.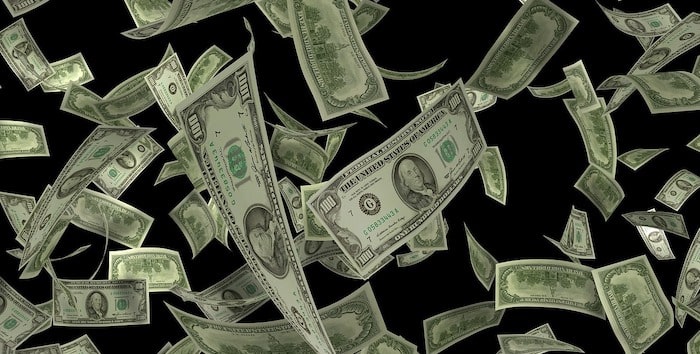 Fan of Lamar Jackson: Many fans like Lamar Jackson as a player and a person – he generally plays hard, puts the Ravens in a position to win, seems like a good guy, and stays out of trouble. If you're a fan of Jackson, naturally you probably want to see him well compensated.
Past performance: Lamar Jackson won an MVP in 2019 and was without-a-doubt the #1 QB in the league during that season. This proves that Lamar Jackson is capable of playing at an elite level – perhaps he will go on to win another MVP and/or a Super Bowl.
Top 10 QB: Most fans, including casuals, would agree that Lamar Jackson is a Top 10 QB in the NFL. Some may ignore the statistics and suggest that he's Top 5 based on the fact that he's a dynamic threat (running & throwing) and may have been lacking in weapons at WR to showcase his max potential.
Other QB contracts: Some are looking at contracts for other QBs around the league and suggesting that Lamar Jackson hasn't gotten a fair offer. Why? Because he was offered ~$40M/year for 5 years ($133M fully guaranteed over 3 years) – but this is less than many on an annual basis & behind Watson in "fully guaranteed" pay.
Rarity of top QBs: Many realize how difficult it is for most teams to find a top-notch QB – even in the Top 10. Lamar Jackson is arguably Top 5-6-7 (depending on who you ask) and it would be very difficult to replace him and stay competitive (e.g. making the playoffs).
Owners $: Owners of NFL teams earn semi-truck loads full of money each year, so why can't teams just pay Lamar Jackson whatever he wants? After all, he's the main draw for the Ravens – so he should probably get compensated proportionately.
Racial angle: I disagree with this given the fact that Watson, Wilson, Murray, Mahomes, Prescott, etc. have sizable contracts, some claim that Jackson hasn't gotten a mega-deal solely because he's black. They think there's a stigma associated with black QBs – and racist owners are conspiring to pay them less (zero evidence). For this reason, they want to see Jackson land a huge deal.
Why some think Lamar Jackson is asking too much…
Durability concerns: There is a common belief that running QBs are more likely to get injured than conventional pocket-passing QBs because they expose themselves to additional hits by running the ball. Each extra hit adds wear & tear – such that durability may be reduced over a long-term.
Solid QB (elite?): Clearly Lamar Jackson is a solid QB (Top 10) but is he "elite?" Jackson had 1 elite season in 2019 – and hasn't lived up to the hype since. Between 2020-2022, Jackson's season QBRs ranked 7th, 17th, and 9th – and his passer ratings ranked 11th, 22nd, and 16th.
Offensive limitations: Critics argue that Jackson's run-first style can limit offensive scheme's flexibility and potential – making it more predictable for opposing defenses. This perceived limitation may make some think he's asking too much – as they would prefer a more traditional pocket passer who can consistently push the ball downfield via the air.
Cap space: Signing a high-profile QB like Lamar Jackson to a big contract would eat up a large chunk of a team's salary cap – potentially limiting their ability to sign other impact players. If a team believes Jackson's value doesn't match the financial investment, they might think he's asking too much.
Not a "generational talent": Some like Stephen A. Smith have described Lamar Jackson as a "generational talent" – and I agree if limited specifically to running ability at QB. However, this generation he's competing with the likes of Patrick Mahomes – and there's no evidence he's even close to as good as Mahomes.
Timing: Many teams already have a QB that they are committed to and/or have plans for building their team in a way that doesn't involve getting a QB like Lamar Jackson. Had Jackson's contract been up last season, perhaps he would've received a much larger offer (e.g. Browns, Broncos, etc.).
Dumb contracts: Although Lamar is looking around at other QBs earning more than what he was offered, most would agree that various teams [stupidly] overpaid for guys like Russell Wilson, Kyler Murray, and Deshaun Watson. GMs are smartening up and realizing that overpaying for a QB may be damaging (reducing $ for players at other skill positions).
Who were the top QBs of 2018-2022?
Lamar Jackson was a rookie in 2018 – and had his MVP season in 2019.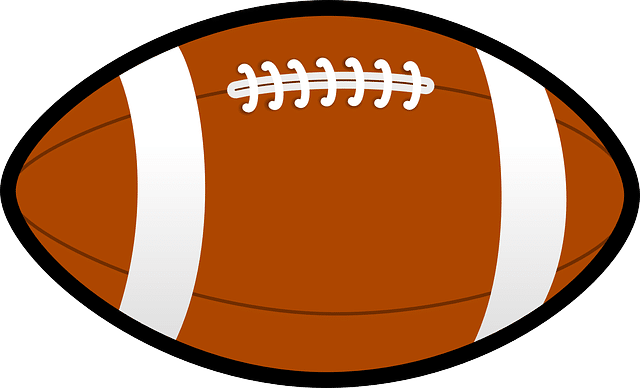 Included below are statistical data about his performance each year and/or throughout his career to present date (2018-2022).
Career record (2018-2022): 46-19 (26 years old)
QBR (2018-2022)
QBR (2022): 59.1/100 (Rank: #9)
QBR (2021): 56.8/100 (Rank: #17)
QBR (2020): 67.3/100 (Rank: #7)
QBR (2019): 83/100 (Rank: #1)
QBR (2018): 46.2/100 (Rank: #31)
Passer Rating (2018-2022)
Passer rating (2022): 91.1 (Rank: #16)
Passer rating (2021): 87.0 (Rank: #22)
Passer rating (2020): 99.3 (Rank: #11)
Passer rating (2019): 113.3 (Rank: #3)
Passer rating (2018): 84.5 (Rank: #28)
Completion % (2018-2022): 63.7%
QBs ahead of Jackson: Jones, Goff, Tannehill, Brady, Carr, Wilson, Rodgers, Ryan, Mahomes, Prescott, Murray, Cousins, Herbert, Watson, Garoppolo, Burrow
TD to INT ratio (2018-2022): 2.66 (Rank: #7)
QBs ahead of Jackson: Rodgers, Mahomes, Wilson, Brady, Watson, Herbert
Playoff record: 1-3
Playoff QBRs: 65.7 (2020), 30.4 (2019), 10.4 (2018)
Playoff RTG: 68.1 (2020), 63.2 (2019), 78.8 (2018)
Playoff completion (%): 64.6 (2020), 52.5 (2019), 48.3 (2018)
Analysis of this data…
Jackson has demonstrated the ability to perform at an elite level in the NFL – particularly during the 2019 season.
However, Jackson's performance has been inconsistent throughout his career – as evidenced by his QBR, passer rating, completion percentage, and playoff performance.
Given the data, many would argue that Jackson probably doesn't deserve Top 5 pay in the NFL.
Nevertheless, some think that Jackson lacks offensive weapons, is in a suboptimal offensive system, and frequently gets massive yardage with his legs – such that the statistics don't reflect his true value.
Lamar Jackson injury history (2018-2022)…
Below are some general injuries that Lamar Jackson has dealt with throughout his NFL career.
Knee injury (2022)
Ankle injury (2021)
Back injury (2021)
Concussion (2021)
Knee injury (2020)
Quad injury (2019)
According to an injury analytics website, Lamar Jackson has "very low risk" of injury overall.
He scores 5/5 in durability (ability to produce despite minor injuries).
Odds of injury in 2023: 9% (chance he misses 2 quarters).
Chance of injury per game: 0.6%
Additionally, the Baltimore Ravens claim that they have "no concerns" about Lamar Jackson's injuries – such that they don't think his injuries will be an ongoing challenge.
The only major issue has been the timing of Jackson's injuries – he has missed 10 regular season games over the past 2 seasons (2021 & 2022) at the most critical times (pre-playoffs).
Based on everything we know about Lamar Jackson – injuries shouldn't be much of a concern.
Ravens contract offer to Lamar Jackson… (5-year extension)
According to Adam Schefter (NFL Insider), Lamar Jackson was offered a "$200 million guaranteed deal" by the Baltimore Ravens prior to the 2022 NFL season.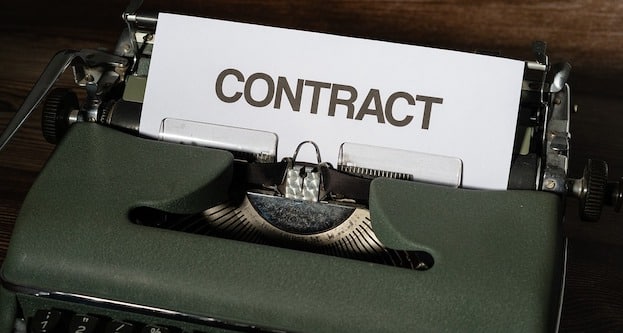 Lamar Jackson shared a GIF on Twitter suggesting that Schefter was lying about these contract negotiations and stated: "133/3 years fully guaranteed but I need a agent?" (R)
Adam Schefter responded on NFL on ESPN, breaking down the proposed extension Lamar Jackson turned down prior to the 2022 NFL season. (R)
$133 million guaranteed at signing
$175 million guaranteed for injury
$200 million springing guarantee (if on roster 5th day of 2026 season)
Schefter points out that the deal was essentially $175 million guaranteed because Ravens would need to have released Jackson at some point during the past season to get out of this payment (which they clearly wouldn't do).
Why? Because if they released Jackson they'd still take a $70 million cap hit. This would financially cripple them and they wouldn't have Jackson – makes zero sense.
The mentioned offer would put Lamar Jackson in the top 7 QBs in terms of payment per year, and top 2 overall in "fully guaranteed" earnings ($133M at signing) as of March 2023.
Assuming Jackson signed the deal and was on the Ravens roster the 5th day of the 2026 NFL season, he'd have earned $200 million – or approximately $40 million per year.
Although the deal may not have been exactly what Lamar Jackson wanted, I think it's a pretty fair offer considering: (A) his performance ranking at QB & (B) many teams grossly overpaid (GMs learned their lesson).
Comparing Lamar Jackson's offer to other QBs… (Was the deal fair?)
It depends who you ask. Obviously Lamar Jackson doesn't think so, but many GMs and owners think it's fair – especially considering the timing (current state of the QB market).
Analyzing the payouts below, we know that Lamar Jackson was offered less money per season than the likes of: Aaron Rodgers, Russell Wilson, Kyler Murray, Deshaun Watson, Patrick Mahomes, and Josh Allen.
However, his contract length was relatively long (5-years) and his "fully guaranteed" money was very high (which matters a lot – especially if injury prone).
Aaron Rodgers: $50.27M/year (3-year) ($101.41M fully guaranteed)
Russell Wilson: $49M/year (5-year) ($124M fully guaranteed)
Kyler Murray: $46.1M/year (5-year) ($103.3M fully guaranteed)
Deshaun Watson: $46M/year (5-year) ($230M fully guaranteed)
Patrick Mahomes: $45M/year (5-year) ($63M fully guaranteed)
Josh Allen: $43M/year (5-year) ($100M fully guaranteed)
Matt Stafford: $40M/year (4-year) ($63M fully guaranteed)
Dak Prescott: $40M/year (4-year) ($95M fully guaranteed)
Daniel Jones: $40M/year (4-year) ($82M fully guaranteed)
Derek Carr: $37.5M (4-year) ($60M fully guaranteed)
Kirk Cousins: $35M/year (1-year) ($35M fully guaranteed)
Some argue that Jackson was "lowballed" in his pre-2022 NFL season offer relative to his skill level.
However, most likely agree that: Kyler, Russell, Deshaun, etc. are probably overpaid.
Therefore it makes sense to offer Jackson: a lower amount, high fully guaranteed amount, and use extra money to fill skill positions on the Ravens so that they can stay competitive.
I see people comparing Lamar Jackson's contract offer to the recent Daniel Jones contract – but this comparison is problematic for several reasons:
Guaranteed $ (way more than Jones: $133M vs. $82M)
Pre-2022 season (deal offered before 2022 season – Jones post-2022 season)

Longer-term (5 years for Lamar vs. 4 years for Jones)
Because Jackson and the Ravens haven't worked out a deal, Jackson is set to earn $32.4 million this season via the franchise tag (but still has the chance to work out a deal with Ravens or another team).
Why are the Ravens hesitant to offer Lamar a bigger deal?
The Ravens may have offered Lamar Jackson a sweeter contract than what was offered prior to the 2022 NFL season – but negotiation details are private between parties (Jackson & Ravens).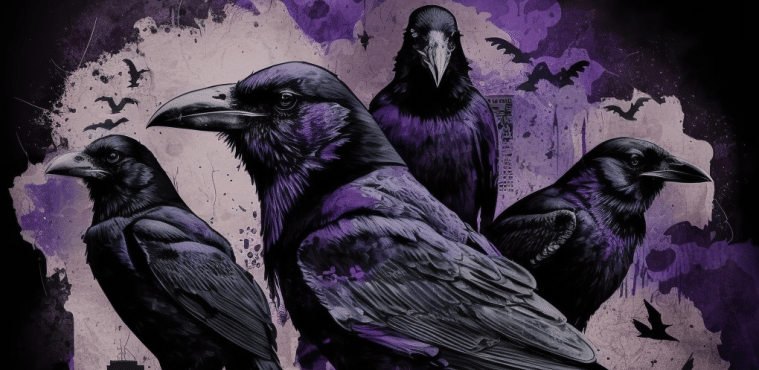 Already made generous offer (?): The Ravens already offered Lamar Jackson $133M fully guaranteed over a 3-year period on a 5-year contract paying out $40M per year ($200M for 5 years). The Ravens probably felt as though they offered a fair amount relative to his value at QB and think anything more is ridiculous.
Franchise tag: The Ravens know that if they don't work out a deal with Jackson, they maintain rights to him under the non-exclusive franchise tag. If another team offers him a good contract, they have the rights to match it OR they can receive 2 first-round draft picks if they opt to part ways.
Market value: The Ravens probably want Jackson to explore the market (hence use of the non-exclusive franchise tag) to understand what his true value is relative to the present QB market. If Jackson isn't getting better deals than what the Ravens offered, he may come to realize that their offer was pretty reasonable.
Performance & durability: As I've mentioned, Lamar Jackson's performance has been relatively inconsistent at QB from 2020-2022 – and he missed 10 games over the past 2 seasons (2021 & 2022). The Ravens may think that they offered him an extremely fair salary & guaranteed amount of $ based on past performance and availability.
QB limitations: Some argue that Lamar Jackson's passing ability is subpar and limited in terms of accuracy. Additionally, it may be difficult to devise a scheme that suits Jackson's strengths and preferences at QB – while continuing to fool defenses (many learn his tendencies and react accordingly).
Cap space: The Ravens are $8M+ over the cap as of March 16, 2023. Notable contracts with a 2023 cap hit include: Jackson ($32.4M), Stanley ($23.66M), Humphrey ($19.99M), Andrews ($13.65M), and Zeitler ($9.47M).
Other teams overpaid: Most GMs know that the Browns, Broncos, and Cardinals massively overpaid for QBs (Watson, Wilson, Murray) – and it's significantly reduced their ability to stay competitive. Though QB is the most important position, massively overpaying can backfire – by limiting the ability to add talent at other positions.
System, coaching, players: The Ravens may be confident that they have a unique offensive system tailored to Jackson's strengths – and might think that other teams would struggle coming up with a game-plan for him on offense. Additionally, other teams may not have pieces in place on offense that would be ideal for a Jackson-run offense.
Guaranteed $: Jackson has implied that he wants the highest guaranteed pay of any QB in the league. The Ravens offered him $133M fully guaranteed, but this is less than what Deshaun Watson secured ($230M fully guaranteed) – even if it would be #2.
Are teams colluding against Lamar Jackson?
Probably not. Many reporters and analysts suggested that the rapid rate at which other teams (Panthers, Dolphins, Falcons, Raiders) expressed disinterest in Jackson was blatant evidence of collusion. (R)
However, collusion seems fairly unlikely to me for a variety of reasons: (1) teams may think Ravens will match, (2) money will be tied up with an offer sheet, (3) teams are focused on other options, and/or (4) the cost for Jackson is too steep.
It's more likely that the: Panthers want to rebuild, Dolphins are committed to Tua, Raiders wanted Jimmy G (McDaniels familiarity)… Falcons might be a red flag, but perhaps they don't want to pay such a high price.
What would the reasons be for collusion? Taking excessive power away from the players (given massive overpayments in recent years), lack of an agent (sending a message that he should have an agent), and mutual respect among GMs for not poaching important players.
That said, if a team signs Lamar Jackson to an offer sheet, their cap money is tied up during free agency for 5 days AND they still risk losing Jackson if the Ravens decide to match the offer.
Insider interviews with Ravens management noted that the Ravens stated that they will match any offer sheet for Jackson if another team gives him one.
This could be a bluff by the Ravens, but perhaps other teams know the Ravens finances well (i.e. Ravens have the ability to easily match any offer) – such that they know it would be a time waste to make moves for Jackson.
Possible Lamar Jackson outcomes (2023)…
As of March 15 at 4:00 PM (ET), teams can send offer sheets to Lamar Jackson.
Below are the possible outcomes with Lamar Jackson this offseason.
Jackson signs long-term deal with Ravens: Jackson may eventually work out a deal with the Ravens that suits his preferences and that the Ravens can handle.
Jackson signs offer sheet (Ravens don't match): Jackson may sign an offer sheet from another team and the Ravens may opt to not match – such that they receive 2 first round draft picks and clear up $30M+ of cap space.
Jackson signs offer sheet (Ravens match): Jackson may sign an offer sheet from another team and the Ravens may opt to match – such that he stays with the Ravens.
Jackson plays 2023 under franchise tag: Jackson may play the 2023 season under the franchise tag (earning $32.42M for the 2023 season). He then may leverage his performance to work out a massive deal next offseason.
Jackson is traded under franchise tag: Jackson may end up getting traded by the Ravens to another team while under the franchise tag. If the relationship sours and Jackson wants to hold out, this could be an outcome.
Jackson holdout (without getting paid): Another possibility is that Jackson holds out without getting paid until the Ravens give him a contract that he deems acceptable. Perhaps he's willing to go without money for a year, let the Ravens be less competitive, and wait for an offer – but many think this is unlikely because he's set to make more this season than in his first 5 years.
What would I do: Lamar Jackson vs. Ravens?
Figure out the contract terms (guaranteed $ & years) that Lamar Jackson requires to get a deal done, discuss how this may affect the team chemistry & composition going forward, and see if there's anything that sounds reasonable for both parties (Ravens & Jackson).
Lay out a few different contract options for Lamar Jackson (e.g. shorter-term, longer-term, varying guaranteed amounts, etc.) and see whether he's willing to negotiate – such as higher amount per year and less fully guaranteed – or more fully guaranteed with less per year.
The Ravens have already given Jackson what they perceived to be a generous offer prior to the 2022 season, but Jackson felt differently – so the deal never finalized.
If nothing can be worked out with Lamar, you've gotta be willing to play "chicken" and assume that he may hold out – and in that case you'd need to roll the dice with Tyler Huntley and/or consider options in the 2023 draft.
If Lamar Jackson does play under the franchise tag and doesn't want to hold out, some think it's possible that he may lollygag or put forth less effort than usual (I think this is unlikely – don't know of any high-level competitor that would do this).
Suggested contract for Lamar Jackson (March 2023)
A former sports agent, Joel Corry, suggested the contract below and I think it's reasonable – considering that other offers haven't panned out. (R)
Length: 4 years
Annual salary: $52.5 million
Total: $210 million
Contract guarantees: $170 million
Fully guaranteed (signing): $150 million
Signing bonus: $85 million
Corry thinks that this contract may not appeal to Jackson because he seems to be fixated on "fully guaranteed" everything (probably because of Deshaun Watson's deal).
I suspect that Lamar Jackson wants both: (1) highest annual salary & (2) highest fully guaranteed amount which probably won't happen because it's a bit unreasonable.
Which teams might be a good fit for Lamar Jackson (besides Ravens)?
Included below are odds for next team for Lamar Jackson as of March 14, 2023.
FYI: Implied chance is a term that refers to the probability of a particular outcome implied by the odds set by the bookmaker or casino.
Lions (+300) (25% implied chance)
Buccaneers (+450) (18.2% implied chance)
Colts (+500) (16.7% implied chance)
Jets (+600) (14.3% implied chance)
Titans (+700) (12.5% implied chance)
Patriots (+700) (12.5% implied chance)
Dolphins (+800) (11.1% implied chance)
Falcons (+1000) (9.1% implied chance)
Commanders (+1200) (7.7% implied chance)
Others have stated that the Texans & 49ers should strongly consider making an offer to Lamar Jackson.
Many believe that Kyle Shanahan could easily fit Jackson into the 49ers offensive system – dynamic running game, fast-paced, and with a lot of surrounding talent.
Stephen A. Smith has gone as far as to state that the 49ers would win the Super Bowl if they acquired Lamar Jackson (but this assumes he'd stay healthy AND that the 49ers wouldn't need to give up a King's Ransom of assets).
However, most agree that the 49ers wouldn't be able to fit Jackson into their cap… plus they're excited about Brock Purdy & Trey Lance – so it probably won't happen.
Some reporters have suggested offering Jackson a 2-3 year "prove it" type deal for $90-$135 million (fully guaranteed).
This would give Jackson a lot of fully guaranteed money and a chance to renegotiate after 2-3 years – assuming he's willing to bet on himself.
Hot takes from others re: Lamar Jackson & Ravens…
These are not my takes – they are just takes that I've compiled from across the internet & Twitter regarding the Lamar Jackson offseason situation.
Jackson cannot be transplanted into any NFL offense and look as good as he does with the Ravens – they have a system crafted to his unique skillset (legs) and many teams would struggle with Jackson at QB.
Jackson has missed a slew of games over the past few seasons and never played every game for the Ravens – and he's still young. Imagine if injuries become more common as he ages – he will be limited at QB such that fully guaranteed money isn't smart.
Jackson is his own agent and may be drastically overestimating his fair-market value because he lacks outside perspective and doesn't understand that the Watson deal was an anomaly. Team negotiators may also be hesitant to work with him directly (as they're used to agents).
Jackson would be a massive upgrade at QB for many teams, but it's understandable that GMs might hesitate to make a large guaranteed investment in Jackson – especially considering Wilson, Murray, and Watson situations.
Jackson is similar to Cam Newton and RGIII in which he had one exceptional season (MVP), but hasn't lived up to the hype since. If his body breaks down similar to Newton from excessive running, he may be washed by the time he's in his 30s.
Jackson may have more talent at WR than people think given that his throwing accuracy isn't great. He also rarely throws to WRs (usually just Mark Andrews TE) which may hamper WR development.
Many claim that Jackson lacks WR & RB talent on offense, but it's hard to look good at WR & RB if you don't even get many throws or running opportunities.
Jackson may be serving as a go-between puppet between the NFLPA & owners (neither of which have his best interests at heart) – NFLPA wants more guarantees for players and owners think NFLPA demands are asinine.
Jackson may decide to bet on himself but this could be risky. If he finishes next season healthy with a strong performance, he should get a massive deal from someone. But if he gets injured and/or his performance declines, teams may offer him less than he wants.
It's pretty simple: Jackson wants the team to commit significant resources to him at QB, but the teams don't consider him a guaranteed risk-free QB (performance & durability). Giving him a huge guaranteed contract may not put forth a better product on the field over the next 5 years.
Jackson has impressive ability at QB, but defenses are figuring out ways to neutralize his run game – making him a risky proposition if the contract is large and money is fully guaranteed.
Jackson wants his pay to reflect his ability and the risks he's taking at QB, whereas the Ravens don't want to guarantee money to an injury-prone running QB – this is why they haven't reached an agreement.
A stat-line of 33 TDs, 20 INTs, 11 fumbles, 5 rush TDs, over the past 2 seasons (2021-2022) is NOT elite – if you think it is, you're simply overhyping Jackson.
In my opinion, there are no major downsides to signing Jackson for the Ravens. You need a good QB to win games, make the playoffs, and stay competitive – just give him what he wants and make him happy.
The problem with signing Lamar for a big deal like $50M per year is that you won't be able to get him help – and fans are constantly complaining about his "lack of help." If you want cap flexibility to sign an elite WR – you need to take less at QB.
An elite QB is worth paying, but Jackson's stats haven't been elite. If you pay him like an elite QB but his performance is around 10th best, your team won't go anywhere.
I've yet to see someone get a fully guaranteed deal at QB for the largest amount and win "without help" – it just won't work and the Ravens know this.
Even if we were to agree that Jackson is elite, his availability and inconsistency are problems.
Jackson's MVP season looks to be a performance anomaly – he hasn't come close since.
Lamar Jackson always amazes against teams with poor defenses that cannot adjust for his speed, but his performance against strong teams (particularly in the playoffs) exposes him.
What are your thoughts on the Lamar Jackson situation?
Do you think the Ravens should make Jackson a better offer?
Do you think the original offer to Jackson pre-2022 season was fair? (Explain)
Do you think another team should sign Jackson?
Do you think Jackson should hire an agent?
Do you think Jackson is a Top 5 QB? (Explain)
What would you do if you were Lamar Jackson?
What would you do if you were the Ravens (GM)?