In an appearance on "The Pat McAfee Show" (March 15, 2023), Aaron Rodgers dropped a bombshell announcement that he intends to play for the New York Jets this coming NFL season. (R)
This announcement was expected given the fact that: (1) Green Bay Packers president Mark Murphy made it clear that he wanted to move on from Aaron Rodgers & (2) the NY Jets have been actively recruiting Rodgers this offseason (due to lack of strong QB options).
Packers want a divorce from Rodgers
Murphy interview (WBAY-TV):
Reporter: Is there a scenario where Aaron is still the starting QB of the Packers next season?

Murphy: "Yeah, I mean unless, if things don't work out the way we want them, yeah, we would. He is obviously a great player."
This Mark Murphy clearly hopes to divorce from Aaron Rodgers this offseason and see what he's got in Jordan Love – drafted as the 26th overall pick of the 2020 NFL draft. (R)
Matt LaFleur (coach of the Packers) was a major reason/influence in the selection of Love in the 2020 draft – urging GM Gutekunst to take him in the first round (as he thought Love was an excellent value).
This selection didn't sit well with a subset of fans who'd hoped the Packers would finally splurge on a WR (e.g. Tee Higgins) for some additional offensive firepower.
The pick was also somewhat of a slap-in-the-face to Rodgers who was likely hoping for a receiver.
Rodgers contract (3-year, $150.815 million)
Rodgers entered the 2020 season with a massive chip on his shoulder following the Jordan Love selection.
He balls out and wins an MVP – then does it again in 2021, winning another MVP (all with an unproven head coach in LaFleur).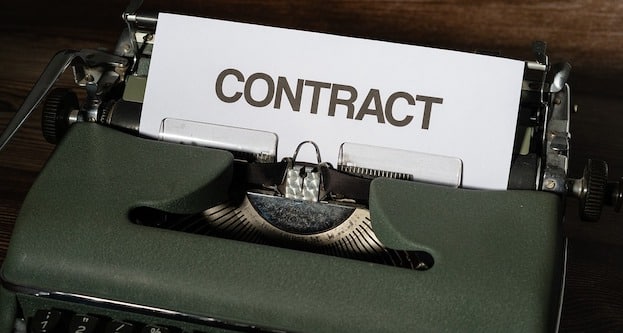 Clearly the Packers were planning to move on from Rodgers circa 2020, but his play was so impressive that he made the GM/coach think twice.
Ultimately the GM/coach couldn't resist the urge to re-up Rodgers to an additional contract while Love continued developing.
Rodgers & the Packers worked out a deal in March 2022 – giving him a 3-year deal for $150.815 million, but its structure was relatively complex that paid out through 2026.
2022 season
Total cash: $42 million
Cap hit: $28.533 million (13% salary cap)
Base salary: $1.15 million
Signing bonus: $24,481,569
Roster bonus: N/A
Workout bonus: $50,000
Restructure bonus: $2.852 million
2023 season
Total cash: $59.515 million
Cap hit: $31.623 million
Base salary: $1.165 million
Roster bonus: N/A
2024 season
Total cash: $49.3 million
Cap hit: $40.7 million
Base salary: $8.16 million
2025 season
Total cash: $20.9 million
Cap hit: $59.3 million
Base salary: $8.16 million
Roster bonus: $5 million
2026 season
Total cash: $15 million
Cap hit: $53.451 million
Base salary: $8.16 million
Roster bonus: $5 million
Note: The last 2 years of Rodgers' contract are "void years" – a mechanism used to spread out cap beyond a player's contract extension. (Hence the reason it's a 3-year deal not a 5-year).
Sequence of events
Packers think Rodgers is in decline (so drafted Love – slap in the face to ARod)
Rodgers performed at an elite level (Packers GM/coach a bit surprised… expecting decline)

Packers re-up Rodgers (3-year, $150M)
Rodgers has one "off" year (rookie WRs & broken thumb most of season)
Packers slow-fade Rodgers during the season & offseason (no telling whether they want him back)
Rodgers basically says the ball is in your court to the Packers, hoping for a hint (whether they want him back vs. moving on)

Mike Murphy states that the Packers hope to move on from Rodgers (Love development & "off" year from Rodgers)
Packers give Rodgers permission to enter trade talks with the Jets

Rodgers expresses desire to play for the Jets (Jets want him & were recruiting him)
Rodgers blasts the Packers organization for poor offseason communication & handling the situation

Who has leverage in Rodgers trade? (Jets vs. Packers vs. Rodgers)
Aaron Rodgers has, by far, the most leverage in any offseason trade scenario.
Since Rodgers expressed desire to play for the Jets, the Packers better find out a way to make it work or they'll hurt themselves.
Why? Aaron Rodgers could simply inform the Packers that if he doesn't get traded to the Jets by a specific date, he will tell the Jets to pick up a different QB (e.g. in the draft) – and that he will "play" (but not really try hard) during the 2023 season.
This will mean that zero teams will be interested in Rodgers AND the Packers will be stuck with paying out $59.465 million for the 2023 season while he "soft quits" or sits behind Love.
I don't think that the Packers want to fork over $59.465 million to Rodgers for 2023 to watch Rodgers ride the bench… or disrupt team chemistry (due to the soured relationship).
I'm not sure why nobody has explained things like this… Rodgers could play major hardball with the Packers – and he probably should.
If things don't go the way Rodgers wants, this is probably what should be done – as the Packers are largely at fault for the long-term relationship decline (drafting Love, no weapons at WR, subpar defenses, questionable coaching staff hires, no communication in offseason, etc.).
Packers vs. Jets (Leverage)
Assuming: (1) Aaron Rodgers does NOT play hardball with the Packers (threaten to "soft quit" & tell the Jets to move on without him) and/or (2) the Jets want Rodgers at QB no matter what (i.e. not considering Jackson or Stafford) – the Packers have most of the leverage.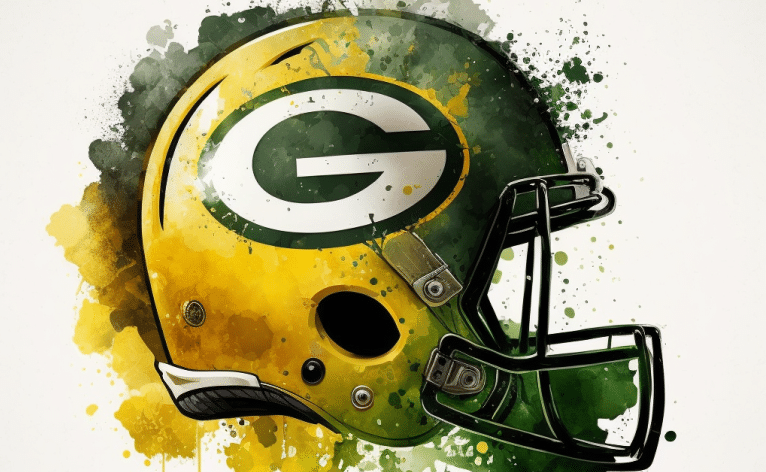 The only way the Jets have more leverage in this scenario is if: (1) they're 100% willing to pass on Rodgers (forcing the Packers to keep Rodgers and pay his large contract for 2023) & (2) the Packers don't desperately want a 2023 draft pick (assuming this is on the table).
Packers leverage
Jets fixated on Rodgers: The Packers know that the Jets are fixated on Aaron Rodgers. Nearly every other decent QB was signed already (Derek Carr, Jimmy G, Heinicke, Dalton, etc.). Jets don't want a scrub at QB – and Rodgers is an ideal option.
Rodgers return: The Packers may attempt to rekindle a relationship with Rodgers if they don't get what they want in a trade with the Jets. They may assume he will still play hard even with a soured relationship – as he may not want to quit on his teammates and/or coach.
Waiting until June 2nd: From a salary cap standpoint, it would be beneficial to GB to deal Rodgers after June 1st. On June 2nd, the cap hit is split over 2 seasons ($15.8 million in 2023 & $24.5 million in 2024). Doing a trade with Rodgers now doesn't benefit them financially.
Jets want Rodgers ASAP: The Jets want to get Rodgers ASAP so they can set up the offense and have him develop chemistry with other players (WRs, TEs, RBs, offensive line, etc.). They probably want him for OTAs, minicamps, preseason, etc.
Jets don't want to waste a season: The Jets know they have a talented defense, some solid guys on offense, and are lacking at QB. Although Rodgers is nearing the end of his career, he's historically elite and will be a massive upgrade to the Jets offense – making them possible Super Bowl contenders.
Limited QB alternatives: Jets clearly don't want to resort to using Zach Wilson and/or Joe Flacco again this year. Lamar Jackson may not be an option if Ravens match an offer & so could Matthew Stafford (Rams are willing to deal him) – but Jets may not want either of these QBs.
Jets leverage
Packers 2023 draft: Packers may want picks in the 2023 NFL draft. If this is the case, they'd need to trade Rodgers prior to April 27, 2023.
No other interest in Rodgers: If the Packers don't strike up a deal with the Jets, they'll need to eat Rodgers' contract and settle for nothing in return – as no other teams are interested in dealing for ARod. This will create an awkward situation within the Packers organization.
Lamar Jackson (?): If the Jets and Packers aren't close on an Aaron Rodgers trade, the Jets may decide to forego Rodgers and pursue Lamar Jackson. Sure the Ravens could "match" the contract offer, but it's possible they might not be able to match OR wouldn't want to match.
Other QB options: The Jets have other QB options to consider including: Lamar Jackson (see if Ravens match the offer), Matthew Stafford (deal with the Rams), free agents (Wentz, Ryan, Rivers, etc.) – or could draft a QB in the first round. Jets could move on out of frustration with the Packers and go an alternative route at QB.
Willing to write the season off: The Jets may be willing to write off the entire season (at the QB position). Obviously they'll still compete, but they may stop caring whether Rodgers is the QB.
Skipping Rodgers: Jets may get fed up with the Packers and just say – if a deal isn't done on our terms by a specific date, we're permanently passing on Aaron Rodgers and going for Stafford. Another year Rodgers ages, the more likely his performance will decline – so nada for GB.
How will an Aaron Rodgers trade play out between Jets & Packers?
I suspect: (1) Aaron Rodgers won't have the guts to tell the Packers that he will return for them and "soft quit" while (2) simultaneously telling the Jets to move on if he's not traded by a certain date (just to spite the Packers) – but this would be the ultimate negotiation tactic.
For example: Rodgers could say if "Green Bay doesn't trade me, I'm coming back and I've told the Jets to move on and go for Stafford instead" – just to damage the Packers management (Rodgers collects $60M to sit the bench & threatens to not perform well if they play him).
Most people think the Jets need Rodgers now because they have a relatively talented squad with a glaring deficiency at QB – but they could state that they're going to go after Lamar Jackson and/or Stafford and/or others, effectively killing all trade talks with Green Bay if the deal doesn't get done soon.
Really this is a game of chicken… If the Packers don't care about 2023 draft picks, they can wait to trade Rodgers after June 1st which would be beneficial for the sake of their cap – and negotiate future draft picks (2024-2025).
The Packers might be willing to keep Rodgers all summer (they have until September 1, 2023 to pay his ~$60 million option) unless the Jets give them exactly what they want, but the Jets could easily opt to move on (hurting the Pack).
The Packers might decide to actually play Rodgers one more year simply because they didn't get what they wanted from the Jets – and may figure that Rodgers cares too much about: (1) his payout ($60M), (2) his teammates (Jones, Watson, etc.), (3) his stats, and (4) age – such that he will put forth an elite effort no matter what.
The Packers may also botch negotiations with the Jets and end up sitting Rodgers behind Love, while simultaneously paying Rodgers $60 million to ride the bench – which may be ideal for Rodgers in terms of health preservation (avoiding hits/injuries).
How each wins: Rodgers, Packers, Jets
Rodgers: If his goal is to play for the Jets and get started ASAP – then a quick trade is ideal (especially if compensation is reasonable). If compensation is unreasonable, Rodgers may tell the Jets to wait (which might help him retain more weapons in NY). If his goal is to hurt the Packers, he could collude with the Jets and tell them to opt out of all trade talks and move on if Packers aren't realistic in compensation.
Jets: Threaten to pursue other QBs and follow through if the Rodgers deal isn't done by a specific date. Call the Packers' bluff. There aren't any other teams who want Rodgers.
Packers: Keep Rodgers until after June 1st. Don't be in a hurry to do a deal unless it's ideal. Tell Rodgers he's going to start for the Packers if he can't convince the Jets to do the deal they want… this might motivate Rodgers (as he may not want to return to GB after the offseason fiasco).
What is a fair trade scenario for Aaron Rodgers (Packers & Jets)?
As of March 19th, the Packers & Jets negotiations for Rodgers are in a standoff.
Some experts have proposed a variety of trades that they consider fair in this specific scenario.
It has been reported by Mike Florio (PFT) that the Packers want a first-round pick "and more" to trade Aaron Rodgers to the Jets.
Albert Breer proposed a few realistic trade packages for Rodgers in Sports Illustrated. (R)
Package #1
Jets get: Aaron Rodgers (QB)
Packers get: 2023 pick (second-round: #43), conditional 2024 pick (third-round)
Package #2
Jets get: Aaron Rodgers (QB)
Packers get: 2023 pick (second-round: #43), conditional 2025 pick
Package #3
Jets get: Aaron Rodgers (QB)
Packers get: 2023 second-round: #43, conditional 2024 third-round pick, conditional 2025 pick
Package #4
This package was proposed by CBS NFL writer John Breech. (R)
Jets get: Aaron Rodgers (QB)
Packers get: 2024 conditional second-round pick, 2025 conditional fourth-round pick
If Jets do well in the 2023 season (making the playoffs) & Rodgers plays in over half the snaps, then the 2024 second-round pick could become a first-round pick.
If Rodgers decides to retire and doesn't play in 2024, then the 2025 pick stays a fifth-round pick.
If Jets make the conference title game – the 2025 pick becomes a second-round pick. If the Jets make the Super Bowl, the 2025 pick becomes a first-round pick.
Package #5
Rich Cimini of ESPN suggests that a trade of Jermaine Johnson for Aaron Rodgers could work. (R)
Jets get: Aaron Rodgers (QB)
Packers get: Jermaine Johnson (D-Line)
What do you think about the Rodgers, Packers, Jets scenario?
What do you think constitutes a fair trade for Rodgers?
How quickly do you think a deal gets done for Rodgers?
Which trade package do you like most for the Packers & which do you like most for the Jets?
Objectively, which trade package do you think is fairest for both teams?
Which team do you think has more leverage in a trade for Rodgers? (Explain)